The EYG Hall of Fame Ballot for 2018 is LIVE!  
You may vote multiple times (but don't go crazy).  Ballot will remain open until Talk Like a Pirate Day!  You may vote for as many as you believe are worthy.
Whether a Sports Geek, Drama Geek, Band Geek, Comic Book Geek or any other type of geek, there is something at EYG for you!
The mission of EYG is to provide a safe place on the internet where people of any age can connect with other people of similar interests, no matter what they might be.
This is the EYG news news news…updated 8/12/2018
Announcing the second set of inductees for the Legends for 2018 EYG Hall of Fame- August 1st.
Kevin Feige
The Beatles
Charlie Chaplin
Ludwig van Beethoven
Jon Schnepp
William Shakespeare
Congrats to the newest members of the EYG Hall of Fame Legends wing
Marvel Studios' Black Panther crossed the $700 million dollar threshold domestically during the weekend of August 3-5.  Congrats to the King of Wakanda!  Wakanda Forever!
Collider Video had a "Town Hall" meeting video that announced several new programs and updated their regular programming.  Here is the new schedule…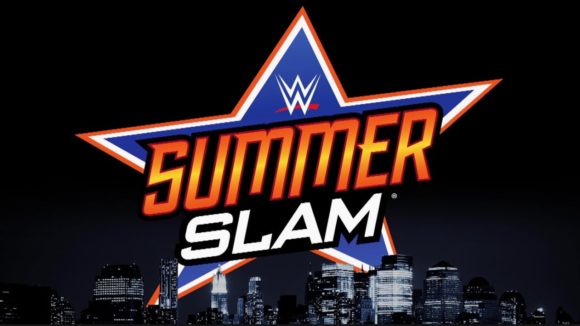 Scheduled on August 19th from the Barclays Center in Brooklyn, New York, the card is still developing.  Here is what is currently scheduled.
WWE Title Match

Samoa Joe vs. AJ Styles
WWE Universal Title Match
Roman Reigns vs. Brock Lesnar (C)

RAW Women's Title Match
Ronda Rousey vs. Alexa Bliss (C)

SmackDown Women's Title Match
Becky Lynch vs. Charlotte Flair vs. Carmella (C)

WWE Intercontinental Title Match
Seth Rollins vs. Dolph Ziggler (C)

WWE Cruiserweight Title Match
Drew Gulak vs. Cedric Alexander (C)

SmackDown Tag Team Title Match

The New Day vs. The Bludgeon Brothers (C)
Daniel Bryan vs. The Miz
Finn Balor vs. the Constable Baron Corbin

Braun Strowman vs. Kevin Owens
Braun's Money In the Bank briefcase will be on the line.
WWE United States Championship
Jeff Hardy vs. Shinsuke Nakamura (C)
Eisner Awards announced.  Winners listed HERE
Emmy Awards Nominations

The 2018 Emmy Awards are scheduled for Monday, Sept. 17, NBC
Box Office Report for weekend August 10-12:
The Meg

$44.5 million

Mission: Impossible-Fallout

$20

million

Disney's Christopher Robin  $12.43 million


Slender Man 

$11.325

million

BlacKkKlansman  

$10.799 million
And that is the news news news.