Good evening all.  I am back with the next list as seen on the Top 10 Show with John Rocha and Matt Knost.  I do so enjoy these shows. This week's list was one that, at first glance, I thought I may not be able to fill out.  However, I found plenty of possible films to make out my own top 10.
The topic this week was Top 10 Movies Adapted from Plays.  A couple of them sprung to mind immediately, but I did have to do some serious research on this topic.  During the research, I discovered a bunch that were base on plays that I had not known were based on plays.
There was a limitation placed on this week's list however that did cause me some issues.  They decided that they would not include any plays that were musicals on this list.  Suddenly, a bunch of my choices were out.  I would be moving through the research and find one and then I realized that they were musicals.  Rocky Horror Picture Show, Little Shop of Horrors, Sweeney Todd…. they just kept coming.
Then, it made it worse.  I had Birdcage down on my prep list and it would easily fall into the top 5 of my list.  Then, John brought it up on his list and Matt said he had researched it and the original play it was based on was a musical.  So they eliminated it.  Ugh!!!
Still, I found the list of ten.  So here we go.
#10.  Much Ado About Nothing (2012).  This one is not the same one that John included on his list.  This is a version with Joss Whedon directing.  It includes Nathan Fillon, Clark Gregg, Amy Acker, Alexis Denisof and several other of Whedon's normal crew of actors.  Filmed in black and white, this Shakespeare adaptation was funny and had that Joss Whedon flair to it.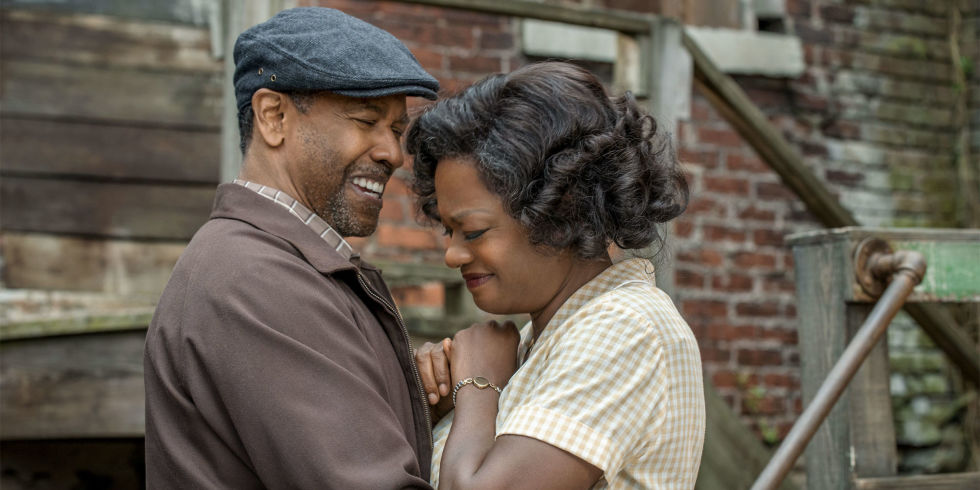 #9.  Fences.  I did not love this movie, but the two lead performances elevated this to a level that the film would not have reached without them.  Denzel Washington and Viola Davis are utterly brilliant and deserving of their Oscar nominations.  In fact, Viola Davis walked away with the Best Supporting Actress Award for this film.
#8.  Roxanne.  Steve Martin had a lot of great movies, but this one was one of the very best in his oeuvre.  The adaptation of the classic Cyrano de Bergerac story, Roxanne brought it to a new generation.    This film was a beautifully romantic film with some excellent comedy.  A great Steve Martin film.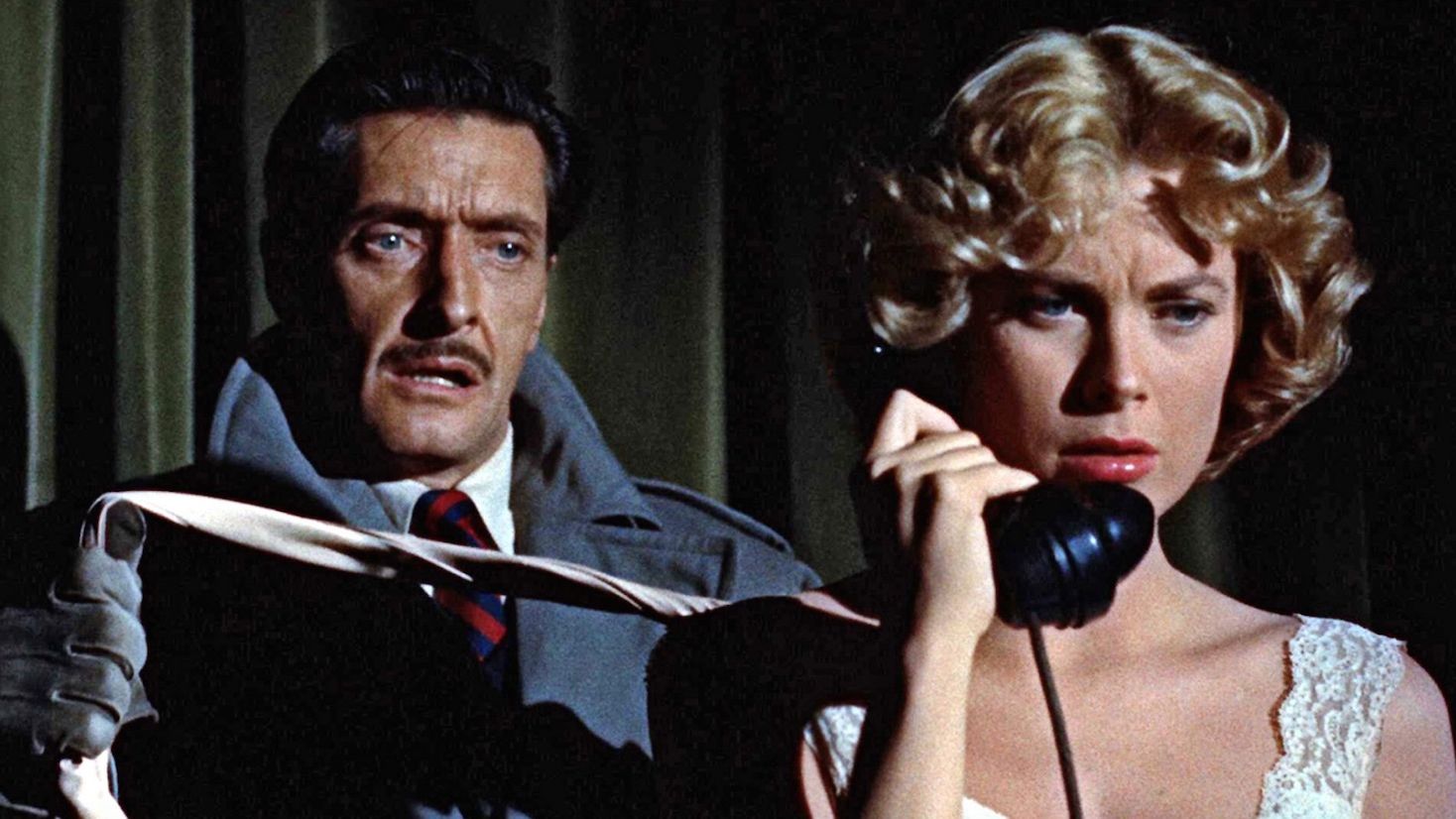 #7.  Dial M for Murder.  The first Alfred Hitchcock movie on this list.  Grace Kelly is having an affair with her tennis instructor.  This gives her husband, played by Ray Milland, the excuse he needs to try to murder her so he could get his hands on her inheritance.  When his plan falls apart, he gets involved trying to keep the police from catching him.  Great film with the master of suspense.  Hitchcock will be along soon again.
#6.  Rope.  In fact, here is Hitchcock's second film on this list.  Rope is one of those films that I watched originally because of the Top 10 Show.  Jimmy Stewart appears in this film, which takes place in one single setting, an apartment in New York.  It is dealing with a murder that happens just before this dinner party that brings a level of suspense and psychological thrills.
#5.  Amadeus.  This was John and Matt's number one film, but I do not like it as much as they do.  However, that does not mean that I did not love this film.  It is remarkably funny and the music is wonderful.  The basic story of Wolfgang Amadeus Mozart (although it was highly fictionalized) was presented awesomely through the eyes of Antonio Salieri .
#4.  Dracula.  This is one that I think may be a bit of a cheat, but, on research, I found out that this movie from 1931 was based on a play from 1924 which was adapted from the Bram Stoker novel.  So I am counting it!  This is a classic horror movie featuring the spellbinding performance from Bela Legosi as the Count.  There has never been a better Dracula movie since this one.
#3.  Frost/Nixon.  This one is an underappreciated film that is lesser known, but it was just a tremendous true story that I did not know about before this film.  Frank Langella's Nixon is amazing and the interaction with Michael Sheen's David Frost is the basis of the film.  The dialogue is just amazing in this quiet Ron Howard movie.  It really shows how important this interview was.
#2.  12 Angry Men.  Another classic.  The Henry Fonda film that takes place strictly inside the jury room.  The film, which has been inspirational to many projects since, is such an exceptionally written film.  The dialogue of the movie has to carry the plot forward and create the tension and it does it so well.
#1.  A Few Good Men.  The Tom Cruise/Jack Nicholson classic is one of my favorite movies.  The courtroom scene where those two actors faced off with one another is cinematic excellence.  The iconic scene with "You Can't Handle the Truth!" is thrilling.  I love these kind of intelligent and thought provoking stories and A Few Good Men is right there.  Tom Cruise gives one of his best performances and feels as if he belongs opposite Jack.  Demi Moore is great here too as the somewhat naive JoAnne Galloway.  Kevin Bacon, Kiefer Sutherland, and Kevin Pollack are great as well.  This is another one of the brilliant films directed by Rob Reiner.  I love this one.
Honorable Mention:  There were not a ton of extras here, but I considered Casablanca as one.  Moonlight from Barry Jenkins was another I thought about.  The musicals of course were in my head.  There were several that I had not seen before such as Glengarry Glen Ross.