I watched three excellent movies last night on some of the streaming services (Amazon Prime and iTunes).  I want to give a mini-review over these three.
The Autopsy of Jane Doe.  Another great horror film from 2016.  This was unexpected and chilling.  A body of a woman is found in the basement of a house where everyone else was slaughtered.  The woman had no marks on her.  So the police took her to the morgue, hoping their local M.E. could find a cause of death.  Brian Cox played the medical examiner and Emile Hirsch played the M.E.'s assistant, who also happened to be his son.  This was really creepy and scary.  It is also excellent because it is treated like a mystery, with some really intriguing work with the autopsy.  You'll be seeing this on the list of best horror films of 2016 coming soon here at EYG
4 stars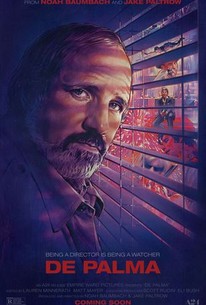 De Palma.  The great director sits down and discusses his career.  This documentary is Brian De Palma sitting down with directors Noah Baumbach and Jake Paltrow and answering questions about all his movies, diving into insights about choices he made, thoughts on the movies he created, and ways he navigated the waters of Hollywood.  This was an entertaining look at a director who has been influential and engaging.
3.6 stars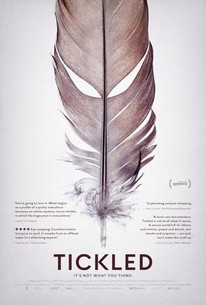 Tickled.  This was the biggest surprise of the night and probably my favorite documentary of the year.  Tickled is a documentary created by David Farrier and Dylan Reeve. The doc started harmlessly as Farrier, a local news reporter, was looking for a two-minute fluff piece story to end the news.  Friends of his told him about a bizarre "competitive endurance tickling" video online and Farrier emailed the company behind the video to ask about the "tickling."  The company Jane O'Brien Media responded with an email filled with homophobic insults directed toward Farrier.  This only served to inspire him to look into the story more, and he discovered a deeply dark and disturbing world behind the competitive tickling.
The film does a brilliant job of investigative journalism, discovering the secrets behind Jane O'Brien, an online bully who went out of "her" way to damage the lives of the people who went against her.
The film is about more than just tickling.  It is about online predators.  It is about online harassment and cyber bullying.  It is about the dark corridors of the internet and how people can get themselves caught in a web of deceit and lies.
You will not believe everything that happens in Tickled.  It really plays more like a thriller or a great mystery story.   It is an astonishing documentary.
5 stars