Hey, this is the second week for the new column here at EYG focusing on the past week in television.  We are definitely in a golden age right now so there is a ton to talk about.
I want to start off with Santa Clarita Diet.  This was a new show on Netflix starring Drew Barrymore and Timothy Olyphant.  Now it did not drop this past week, but this was the week that I was able to get around to binging it.  There were ten episodes about a half hour each and I found this laugh out loud funny.  Drew Barrymore was the wife of Timothy Olyphant, and Barrymore, for some reason, winds up vomiting everywhere (in one of those really gross scenes), dies and becomes a zombie.  However, she retained her personality, her feelings and much of her characteristics.  She does start to hunger for human flesh and has to start to do some really drastic things to stay as she was.  Olyphant was just tremendously funny, with a real dry wit and fantastic dialogue, and he had amazing chemistry with Barrymore.  There was also a daughter on the show played by Liv Hewson, who had a sweet relationship with neighbor and top notch geek, played by Skyler Gisondo.  I really have loved the sweetness of these two young actors.  The show is a hoot and I can't wait for more of it.  Now, I will admit that the show can be pretty graphic at times, so take that into consideration.  But it was well worth it.
Sunday night, the WWE had their latest pay per view on the WWE Network, The Elimination Chamber.  And there was big news coming out of the event as they crowned a new WWE Champion.  Bray Wyatt won the WWE title inside the Elimination Chamber after a brutal match with five other competitors.  While in the chamber, Wyatt pinned the champion John Cena and former champion AJ Styles.  This was Bray Wyatt's first time holding any kind of title in the WWE, and signified a big change heading towards Wrestlemania.  He then wound up pinning John Cena again on the following Tuesday's episode of Smackdown Live.  Word was that Cena insisted on putting Wyatt over.  Good for John if that story is true.
Also on Sunday night, The Walking Dead returned with its mid-season premiere and we saw Rick and his group meeting up with King Ezekiel at the Kingdom.  Honestly, that meeting was fine (yes, it was awesome when Rick's group saw Shiva, the tiger, for the first time), but the best part of the episode was the epic mass zombie kill pulled off by Rick and Michonne later in the episode.  This was one of the greatest scenes in the seven year run of the show and made everything else on this episode pale by comparison.
Agents of SHIELD found that robots are never a good thing.  All of the team members who went on a mission to save Director Mace from the Inhuman hating Superior of the Watchdogs wound up being captured and replaced by LMD (Life Model Decoys).  That included Mace, Coulson, Mack and Daisy.  The first thing the newly minted LMD crew did was to reactivate the LMD May as well.  In fact, only Fitz and Simmons remained as humans, a fact which our ever lovable scientific duo have discovered.  The upcoming episode on Tuesday will be the final Agents of SHIELD episode until April and has been rumored to be bringing the LMD storyline to a climax.
Riverdale has returned to goodness, after last week's weaker episode, with a focus this week on the music teacher, Mrs. Grundy.  We found out that this was not her real name, and that she was supposedly hiding out from an abusive former relationship (though I am unsure if I believe that).  However, when the secret of her tryst with underage Archie Andrews came to light, Mrs. Grundy was forced out of Riverdale.  We also got quite a bit about Jughead as he tried to save the destruction of the drive-in theater– because that was where the now homeless Jughead was living, as we discovered.  Riverdale picked up the pace this week after last week's odd episode and became once again a show not to miss.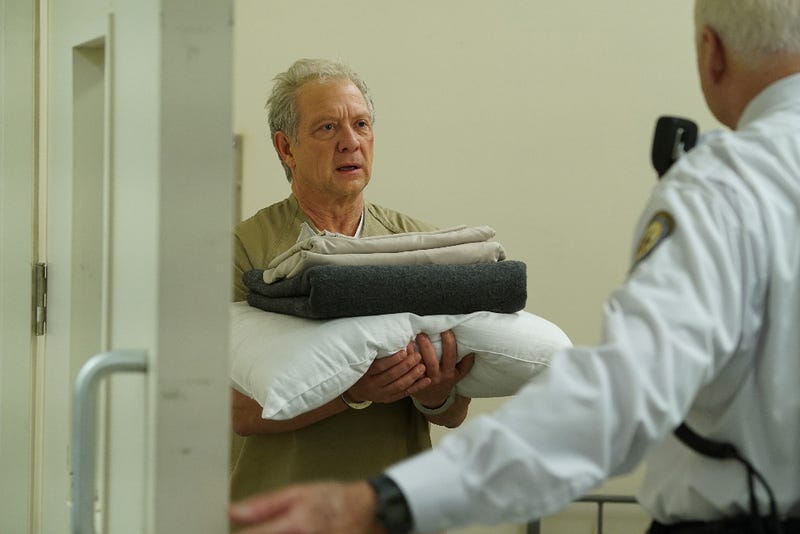 Scandal also has been on fire this season as the mystery of who assassinated Frankie Vargas was filled with twists and turns.  This week we discovered that Cyrus and Tom were not behind it, despite Cyrus spending the entire episode in prison.  His trials in the prison were full of dramatic moments and you really found yourself hurting for Cyrus, despite the horrible things he has done over the years.  The twist that Tom admitted that he had not killed Vargas was unexpected and really brought home an extremely strong and entertaining hour of television.  Scandal has really been firing on all cylinders this season after a couple of down years recently.
Another murder mystery is getting ready to end as How to Get Away With Murder will broadcast a two-hour finale this coming Thursday.  We found out this past TGIT that Connor had a bit of a secret when it came to Wes's death.  In a flashback, we saw Connor, who had been all up about Annalise being possibly guilty, trying to revive Wes with CPR.  The shocking final scene was shown to us after Oliver found some evidence on Annalise's phone that proved Connor was at her house on the fateful night.  Could Connor be the killer of Wes?  Did he set the house on fire to cover his tracks?  That seems unlikely to me as this feels like one final misdirection that HTGAWM is known for.  Still, I believe Connor has some 'splainin' to do.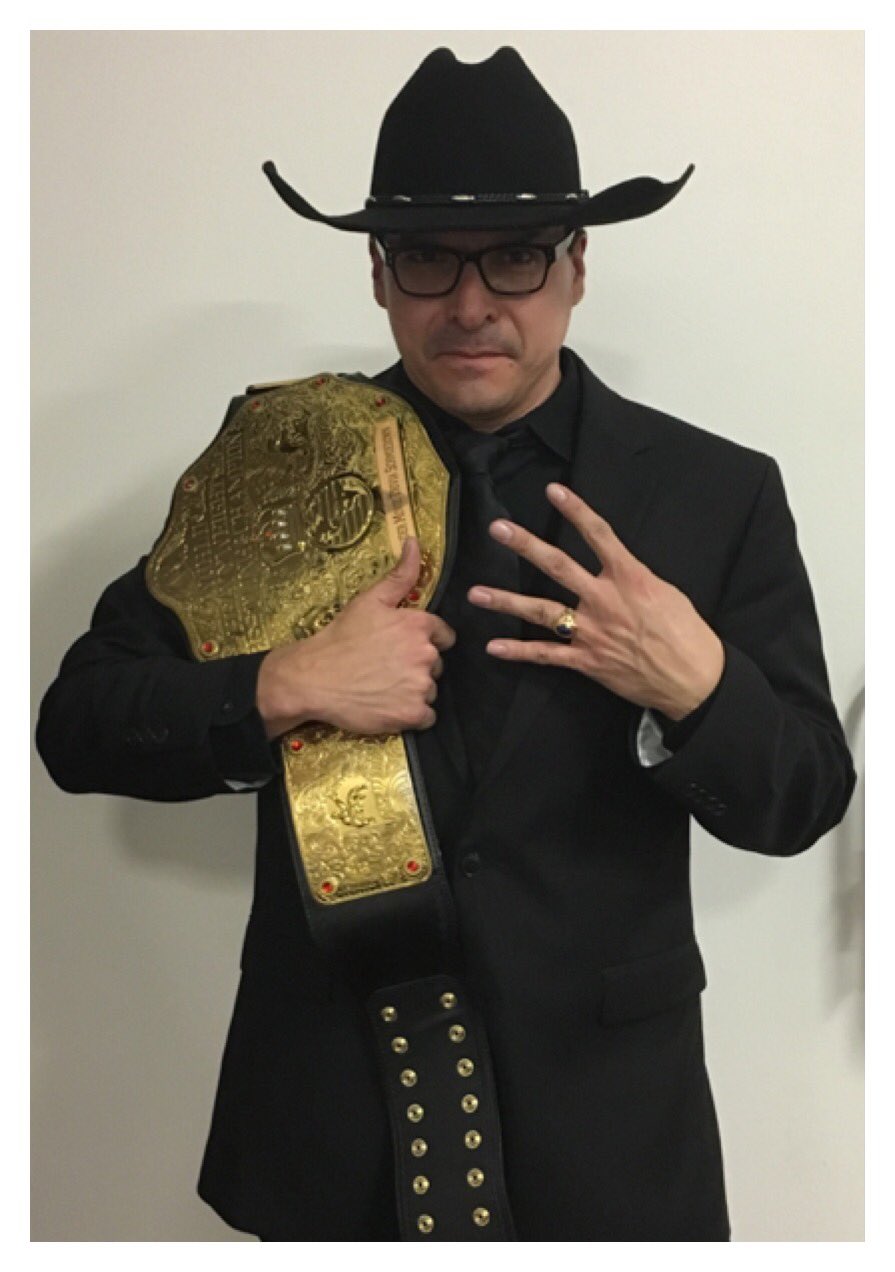 On Friday, the latest match in the Movie Trivia Schmoedown was released, and what a match it was.  We saw a new Movie Trivia Schmoedown champion crowned as "The Outlaw" John Rocha completed his unlikely journey back from the Bespin edge to defeat "Dangerous" Dan Murrell.  Murrell, the Movie Fights and TV Fights Champion, could not answer the final question,  "Who directed the 'Burbs?" (Joe Dante, by the way), and was defeated by one point.  Rocha nearly broke down in tears when the announcement was made.  I will admit that, although I have always liked John Rocha, I was cheering for Dan Murrell.  However, it is always awesome when someone reacts the way Rocha did when achieving a goal.  Clearly Rocha was happy to win the title and he showed it with his emotional response.  Congrats to "The Outlaw" on his well deserved victory.
Saturday Night Live turned out to be a rerun this week, which disappointed many viewers considering the President Trump press conference on Thursday was wild and ripe for parody.  The press conference was just one of the week's worth of chaos (fake news I guess) surrounding the Trump administration.  It started on last Sunday's morning talk shows with Trump surrogate Stephen Miller said, in his best henchman voice, that "…our opponents, the media, and the whole world will soon see, as we begin to take further actions that the powers of the President to protect our country are very substantial and will not be questioned" and ended this past Saturday with Trump stating during a campaign-style rally in Florida that there were terrible goings on in Sweden, a fact that was a surprise to the Swedish officials.  Next week's SNL could literally fill the entire 90 minutes with Trump items.
We also found out this week that American Horror Story's seventh season will focus on the 2016 Presidential Election.  Maybe Trump does = ratings after all.
Happy Presidents' Day everyone.  Happy Birthday to Abraham Lincoln and George Washington.