Welcome back to the TV Week That Was.  And this week brought about a rush of renewals and cancellations of some of our favorite shows.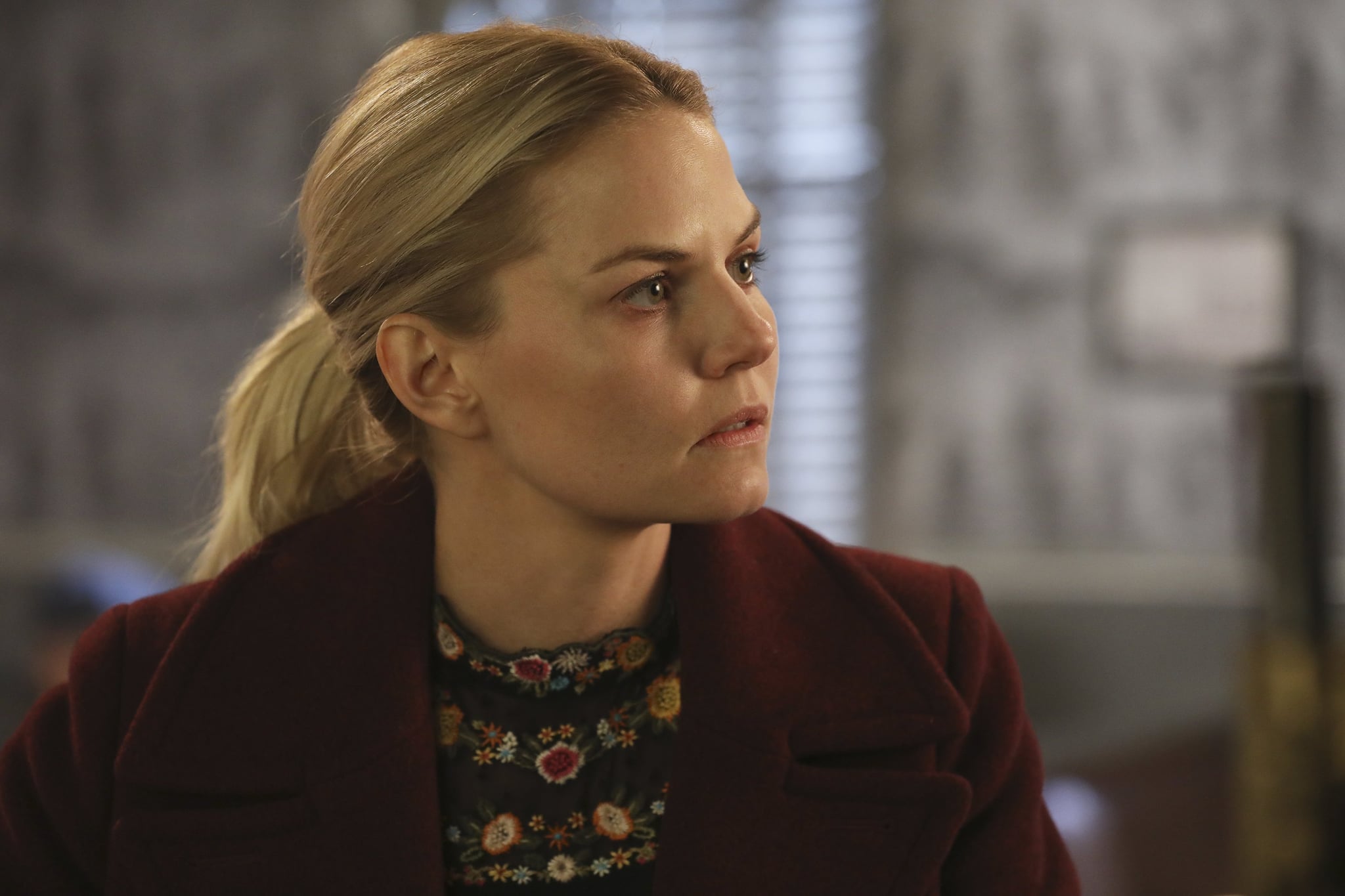 Leading the pack for renewals included Agents of SHIELD, Scandal (renewed for a final season 7), Once Upon A Time (though without Jennifer Morrison), Designated Survivor, Flash, Supergirl, Supernatural, American Gods, Big Bang Theory, Lucifer, Arrow among others.  While the other end of the spectrum saw the cancellation of such shows as American Crime, Dr. Ken, Last Man Standing, Secrets and Lies, Blacklist, Powerless among others.
Speaking of Once Upon a Time, this past week saw the huge musical episode of the long running series, and I loved it.  In my mind it was so much better than the much ballyhooed Flash musical episode that it was not even comparable.  While Flash had a couple of good songs, OUAT had a great song almost every time.  The song by Captain Hook, "Revenge is Gonna Mine" is just really awesome.  Each song had a different style and the actors from the show did an admirable job singing.  Sure the Evil Queen had the weakest of the singing voices here, but her song was tailored to her strengths.  Plus, it ended with a beautiful Captain Hook-Emma wedding just moments before the new curse is enacted.  This was one of the best episodes of Once Upon a Time that they have had for years.
American Gods.  Whoa.  This show has become one of the best on television in a very short period of time.   When Shadow playing checkers is one of the most tumultuous moments of the show, you know you are on to something.  Cloris Leachman was perfect as  Zorya Vechernyaya.  Gilligan Anderson as Media, appearing to Shadow through a television screen as Lucy Ricardo was a truly surreal moment for Shadow and for all of the viewers.  Slavic god of the dead, night and chaos, Czernobog was creepy as hell as played by Peter Stormare (with that blood dripping off the hammer) and we started the episode with Mr. Nancy, played by Orlando Jones,  aboard a slave ship, talking the slaves into a violent revolt.  And doing it in the most outlandish suit possible.  This has been one fo the standout shows on Starz in awhile.
I really thought we were finally done with Papa Pope on Scandal. He was on the way out of town to retire to a happy life of fishing by himself.  I don't know how that can happen since he assassinated the President-Elect of the United States, but I guess forgiveness is tantamount on Scandal.  Unfortunately, the return of his crazy ass wife as the REAL big bad of the season (you know… not Peus after all) forced the weak stars of the show call Eli back for his help.  Ugh.  The rest of the show was fun with a cool little bit with David dealing with a head in a box, trying to identify who the mysterious woman he was involved with truly was.
Riverdale ended with a bang, literally as Archie's dad, Fred, wound up bleeding out on the floor of Pop's in Archie's arms after taking a bullet from an intended robber.  It was a dramatic moment after an episode full of finality.  Jughead was given a Southside Serpents jacket by the Serpents, as a way of saying that they have his back- especially since J.P. did not name names to get out of his charges.  Archie had to punch through the ice on a frozen river to save suicidal Cheryl, who had fallen through the ice.  Archie and Veronica had sex, and Jughead and Betty said that they loved each other.  Betty gave a very cliched speech at the formal dance that was definitely the weak part of the show.  We discovered about Betty's secret brother that had been given up for adoption.  Is he J.P's son?
Fargo has continued to be a decent show that is not a match for the last two seasons.  I have enjoyed the work of Ewan McGregor though, playing the brothers Stussy.  This episode though was intriguing with the "Peter and the Wolf" soundtrack playing behind with narration by Billy Bob Thornton.  However, I must say, Fargo had the most revolting puke scene and I just hate puke scenes.  I did not feel well the rest of the morning after watching that.  However, I have really enjoyed the story with Chief Gloria Burgle (especially how none of the sensors seem to pick her up, including the automatic faucets in the restroom.  Burgle seems to be starting to focus in on the appropriate areas in her murder investigation.
Guess who showed back up on Agents of SHIELD right at the very end of this episode?  Yep, that is Robbie Reyes, aka The Ghost Rider.  Looks like Ghost Rider has returned to help the agents end the threat of Aida, who has gained not only a new human body, but also a variety of powers that might just make her unstoppable.  And with Fitz basically telling her that there would never be anywhere in his heart for anyone except for Simmons, Aida did not take that well.
Next week brings us several season finales:  Agents of SHIELD, Designated Survivor, Once Upon a Time.  But the biggest news for next week…. TWIN PEAKS returns Sunday on Showtime!