Welcome back to another TV Week That Was.  We got a great finale, a new series dropped on Netflix and some surprising debuts.  Let's talk about it.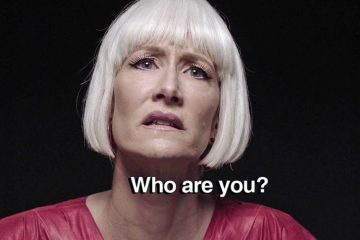 Finally, Twin Peaks felt like Twin Peaks.  I had been becoming somewhat frustrated with the narrative of the new event series on Showtime… that it did not feel like Twin Peaks.  Episode six had become the crux of that concern.  Then, episode 7 came along and all of those fears were laid to rest.  The story suddenly jumped into high gear, we got the humor back and we got evil Agent Cooper and Diane confrontation that was epic.  And we got fantastic Laura Dern as the f-bomb dropping Diane.  Though Agent Cooper has not yet snapped out of his Dougie persona, we get progression toward that as he was able to disarm the gun wielding midget that had attacked him.  Pacing issues that plagued some early episodes were gone too as we zoomed through several transitions.  It was great to finally be feeling like I am watching Twin Peaks, and I hope that they continue down this road.
Fargo came to an end with a remarkable finale.  The third season of Fargo had been up and down for me, but the last few weeks of programming has been out of this world.  The revenge of Nikki against the men of V.M. Varga in a bloody warehouse shooting was remarkably satisfying.  But Fargo was not done yet as we see the standoff between Nikki and Emmit not going nearly as well for the brunette beauty.  Emmit, literally, in the middle of a shootout between Nikki and a cop somehow became the only one of the three to escaped unharmed.  Seeing Nikki dead on the highway was one of the most tragic moments of the series.  Let's just hope Ray Wise has another kitten for her to turn into and she can then be reunited with Ray.  Then, that ending.  Whoa, the show ends where it started.  The show started with a cold open in an interrogation room during the war, and it ended with Varga sitting opposite Gloria in an interrogation room.  Each character believed that in mere minutes, someone would come through the door to resolve the standoff.  Gloria said it would be agents taking Varga away and she would go out to a state fair and a fried Snickers.  Varga said it would be someone coming to tell her to release him right this minute.  And we never find out as the show goes to black focused on the wall clock.  While I am sure there are many who hated seeing the uncertainty of the situation, I loved this ending.  It put the perfect punctuation at the end of the season with its metaphysical question and the debate between the two points of view. 
The Gorgeous Ladies of Wrestling, aka GLOW, debuted on Netflix this weekend and it was tremendous.  10 episodes of (approximately) 30 minutes made this a real easy binge and any fan of pro wrestling had to love the show, which treated the sport with remarkable amount of respect.  The characters were great, and the show continued to be funnier with each episode.  I will say that the finale, episode 10, is one of the best finales I have seen in a long time.  You do not have to be a fan of professional wrestling to love this series because the characters are so well written that you find yourself cheering for them anyway.  As a shout out, I had no idea that the character of "The Welfare Queen" Tamee was played by Kia Stevens, who was known in wrestling rings as Awesome Kong (or Karma in the WWE).  It was also awesome to see cameos from John Morrison, Carlito, Brodius Clay, Alex Riley, Christopher Daniels among others.  GLOW was an awesome and very easy binge.
The Mist debuted on Spike TV this week and it was creepy as hell.  Based on the Stephen King story and the movie of the same name, The Mist brought some great horror moments back to television.  A good chunk of the first episode was spent introducing characters (which is always a good idea).  These shows will live and die on their characters.  Of course, they also spent the first episode killing off some of these new characters, including the husband of AHS alum Frances Conroy.
Thursday also brought us the return of the Gong Show to ABC.  I was a fan of the old 1970s version with Chuck Barris and the Unknown Comic, so i knew I wanted to give this reboot a try.  I enjoyed the weirdness of the series and found it fascinating having the show hosted by Tommy Maitland.  However, Tommy Maitland is not a real person.  Tommy Maitland is being played by Mike Myers doing his very best Andy Kaufman/Tony Clifton gimmick.  Myers will not admit to playing Tommy, keeping kayfabe alive.  Even without the secret identity,   The Gong Show is a fun time watching people joyfully make fools of themselves doing some unbelievable things.  Panel judges give them a score out of ten, if they do not hit the gong instead.  I also loved the group sing along with the classic dementia hit, Shaving Creme.  I sure hope the Unknown Comic gets to make an appearance.
The Gong Show fits in with the rest of the ABC group of game shows with 100,000 Pyramid (this week featuring Nsync guys) and the Celebrity Family Feud.  These programs are fun, full of energy and entertaining.  They also should be cheap and easy to produce.  ABC hit a great idea bringing these game shows back for the summer (although, the most successful- Match Game- has already had their episodes).
Hoping tonight's Twin Peaks will continue the return.  People on social media have hinted that tonight's episode is the best yet.  Here's hoping!
Happy viewing.