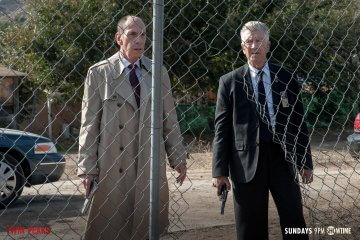 Good evening everyone.  I only have about an hour and half to get this done before Twin Peaks starts.  This week, the 13th episode of the Showtime series will be shown at 7 PM Central time.  I assume this will be the same going forward fro the remaining six episodes of the event series.  It should be plenty of time to finish up this column, but I do have to stay focused.  By the way, I am ready to make my random prediction that Twin Peaks: The Return is going to end with Amanda Seyfried's character in the last scene, wrapped in plastic.   I believe that they will be ending this series with the same image that they began the original series, except with it being Laura Palmer wrapped in plastic.  I have no knowledge of anything but if that happens, remember where you heard it first.
I caught up on Preacher this week, seeing the previous two week's episodes.  We got the introduction to a new villain last week in Herr Starr.  Herr Starr is involved in the white suited people intending to protect the lineage of Jesus.  We see how much of a horrible man Herr Starr is despite being an agent for Christianity.  The way he became the final combatant for the job was to shoot the other applicant instead of the target (for target practice).  I do like the introduction of this character and I am looking forward to seeing him interact with our main cast.  However, I was not a fan of the sub plot of this episode where Tulip was having some kind of PTSD from her interaction with the Saint of Killers.  That felt pretty forced considering what we have seen of Tulip of the first season and half of the show.
Tuesday we got a great match on Smackdown, with major implications for SummerSlam.  John Cena and Shinsuke Nakamura faced each other with the winner being declared the #1 contender for Jinder Mahal's WWE Championship.  In what would have to be considered a bit of an upset, Nakamura defeated Cena cleanly after delivering a devastating back suplex and the Kinshasa.  I was truly hopeful that Cena was okay after the suplex because the landing was extremely ugly, but he seemed to be okay.  After the match you can see Shinsuke approach Cena and mouth "I'm sorry" and Cena responded with "Don't be sorry" and a handshake.
I saw the debut of the new Discovery true crime series, Manhunt: Unabomber.  The series is an eight episode show presented in a scripted format, much like the People vs. OJ from last year.  The show included double time lines, following the pre-investigation by the FBI and the attempt to then get a confession from Unabomber Ted Kaczynski.  Paul Bettany played the bomber in the show.  It does a good job of showing how profiling helped catch him, despite the initial belief that the Unabomber was an uneducated airport employee.  I enjoyed the first two part night and look forward to fining out more about the series as it progresses.
And we also continued to find out more about how H.H. Holmes is Jack the Ripper.  American Ripper has yet to show me much of anything outside of some weird coincidences between the two serial killers.  There did appear to be some close ties with the way Holmes killed to the final death of the Ripper. Still, much of the show feels like a stretch to me.  True crime seems to be everywhere these days, and as long as they continue to be interesting, I think that is as good as any other genre to see.
USA Network debuted its new summer event series called The Sinner, starring Jessica Biel.  The show introduces us to Cora Tannetti, a young mother whose marriage seems to be strong.  Cora, however, has something going on.  At the beach, she sees a young couple kissing passionately and she takes a knife and brutally stabs the man multiple times in the neck and face, killing him.  The show gives us no reason or motive for the attack and it devastates her family.  However, Detective Harry Ambrose, played by Bill Pullman, wants to know what the motive was.  The show really grabs you with that brutal, violent attack and makes you engaged with the mystery at the center of the show.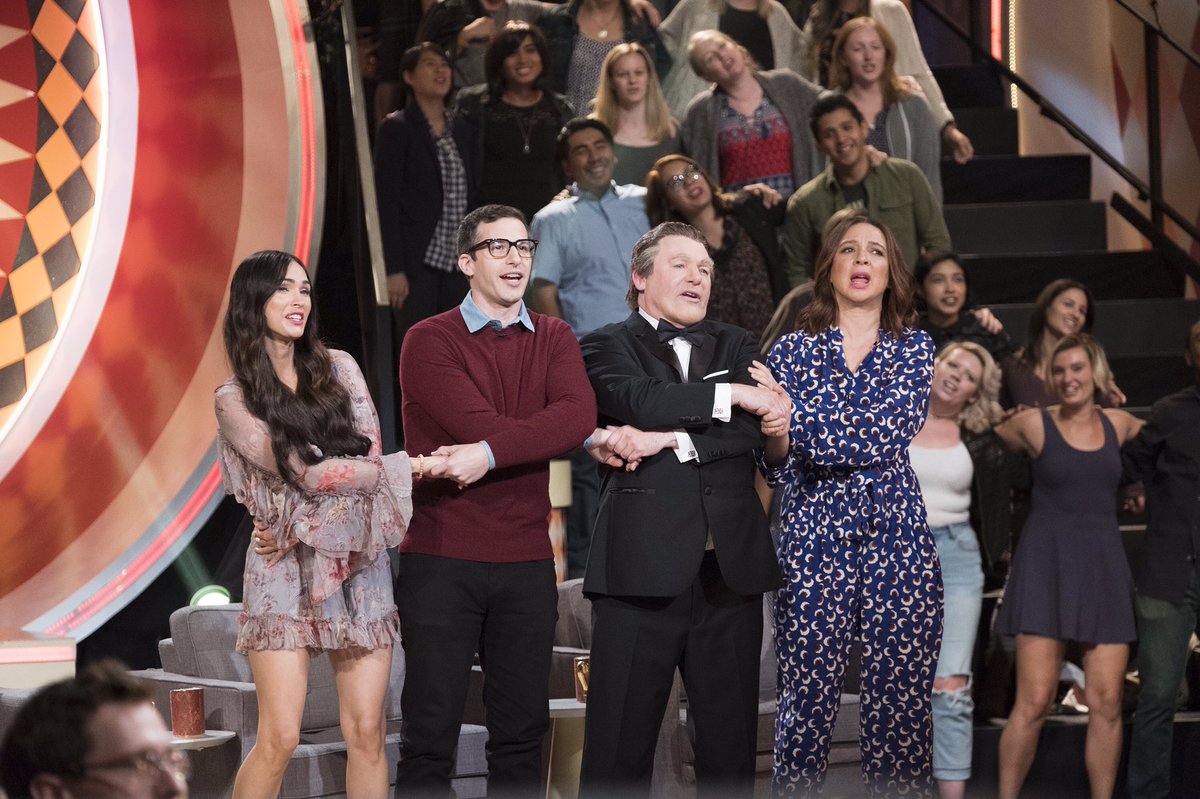 I just love the Gong Show.  It has become one of my favorite hours of television of the week.  This week we had four different acts receive a perfect 30 from the judges, which makes up for the lack of any good acts from the week before.  I look forward to the proper sing-a-long all week long, something I never expected when I first realized that they would be singing Shaving Cream each week.  I would miss it terribly if they didn't sing it one week (thanks Albert!).  We also had Megan Fox this week!  Plus Andy Samburg.  Not sure how many more weeks The Gong Show will be around, but I will be enjoying each and every one ABC gives me.
Whose Line is it Anyway moved to Thursday, so I had to flip back and forth between it and the Battle of the Network Stars.  I prefer that to Mondays though since there are way too many shows on Mondays to watch.  This week we had Ralph Macchio of Karate Kid fame make a guest star appearance on the improv show.  Interestingly enough, this week also saw the announcement of a new Karate Kid series, starring Macchio, on YouTube Red.
Bill Maher returned form vacation and jumped with both feet back into Real Time on HBO.  Maher's first guest was former Vice President Al Gore, there to promote his new movie, An Inconvenient Sequel.  Maher also brought out a Barack Obama imitator during his New Rules segment to prove to the Republicans that they would not be okay if Obama had said some of the same things that Donald Trump has said.  This was hilarious.
Made in plenty of time.  Tonight continues to be busy as I need to watch Twin Peaks, the Dodgers-Mets game on ESPN, Family Feud, 100,000 Pyramid and the new Rick and Morty.  Sundays are a great night of TV.
Happy Viewing!