Welcome all.  I have sixty minutes until this week's Twin Peaks so I have to be focused and on-task to get this finished.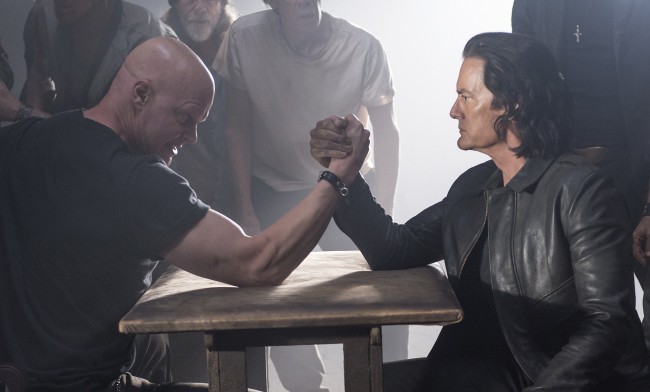 Since it is on my mind, let's start with last week's Twin Peaks.  I really enjoyed episode 13 as we got to see the two Coopers really stand out.  First, Dougie seems to be making everyone's lives better when he comes in contact with them.  He is like a beacon of light while Mr. C (or Doppelcooper or Bob or whatever you want to call him) is the dark opposite.  The arm wrestling scene with Mr. C against the leader of that gang was one of the best arm wrestling scenes I have ever seen.  Plus, Mr. C gives One Punch Man a run for his money.  I am seeing an eventual face off between Dougie and Mr. C in the future of this series, which has only 5 more episodes to go.
The one thing that EVERYONE was talking about last week… Pickle Rick!  Yes, it was the episode of Rick and Morty where Rick turns himself into a pickle to avoid going to family therapy and winds up on a Pickle Rick adventure.  This was hilarious, but, honestly, the internet might have taken this too far.  Yeah, I know… what are the odds of that?
Then, this week, on Amazon Prime I discovered a real gem of a series.  A six episode series called Comrade Detective.  This was a series that was brought to Amazon by Channing Tatum.  It was supposedly a recently discovered buddy cop series from during the Cold War era Romania dubbed into English.  In truth, the series was shot in Romanian recently and then dubbed into English.  The series is a wonderfully funny satire on Communism and Capitalism and the Cold War era mindset of the countries.  Tatum voiced our main character Gregor and Joseph Gordon-Levitt did the dubbed over voice of Iosef as the pair investigated the murder of former police officer Nikita.  Florin Piersic Jr and Corneliu Ulici played the detective pair in the Romania version and who we see acting as Tatum and Gordon-Levitt voice the characters.  It is very funny and well worth your time for a six episode binge.
Manhunt: Unabomber was tremendous this week as well as we had a tense and dramatic one-on-one confrontation between Fitz and Ted Kaczynski.  Kaczynski told Fitz that he planned on challenging the legality of the search warrants that were used to find all the evidence against him from the cabin in the woods.  If he could get that search warrant thrown out, all of the evidence would be "fruits of a poison tree" and would be inadmissible.  The confrontation is beautifully played by Sam Worthington and Paul Bettany.  This series has been constantly good so far, and does not lose momentum when flashing between time frames.  Watching Fitz figure out information about the Unabomber by the linguistics language that he used was gripping as can be.
Meanwhile, the more episodes in, the less interested I am in the American Ripper documentary that is trying to make a case for H.H. Holmes as Jack the Ripper.  Each week, they bring up info that does not fit their case and they dismiss it as if it were nothing, only to grab hold of inconclusive evidence or rampant speculation.  They looked at handwriting samples this week, comparing some of Holmes writing to the Dear Boss letter.  The expert showed them several examples that did not match at all, but they seemed to focus only on the few examples that were called inconclusive.  They are preparing to look for potential victims at the bottom of a river that might have been encased in concrete, so this is interesting at least.  But it does not make the case for Holmes as the Ripper.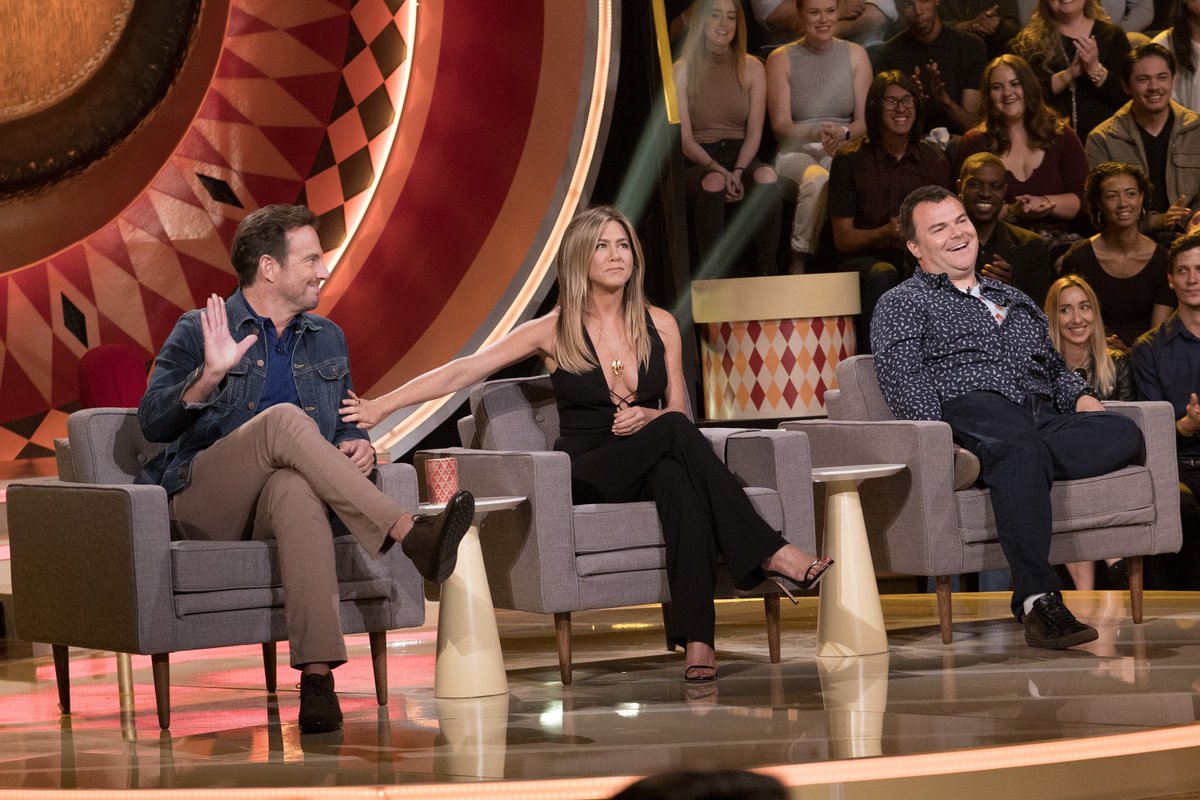 I was so disappointed this week because there was no Gong Show.  ABC showed a Princess Diana special this week instead of the Gong Show (or Battle of the Network Stars, btw) and I could not believe how much I missed the proper sing-a-long.  Good news though, the episode of the Gong Show is to be shown tomorrow night.  Jack Black and Jennifer Aniston are scheduled as judges.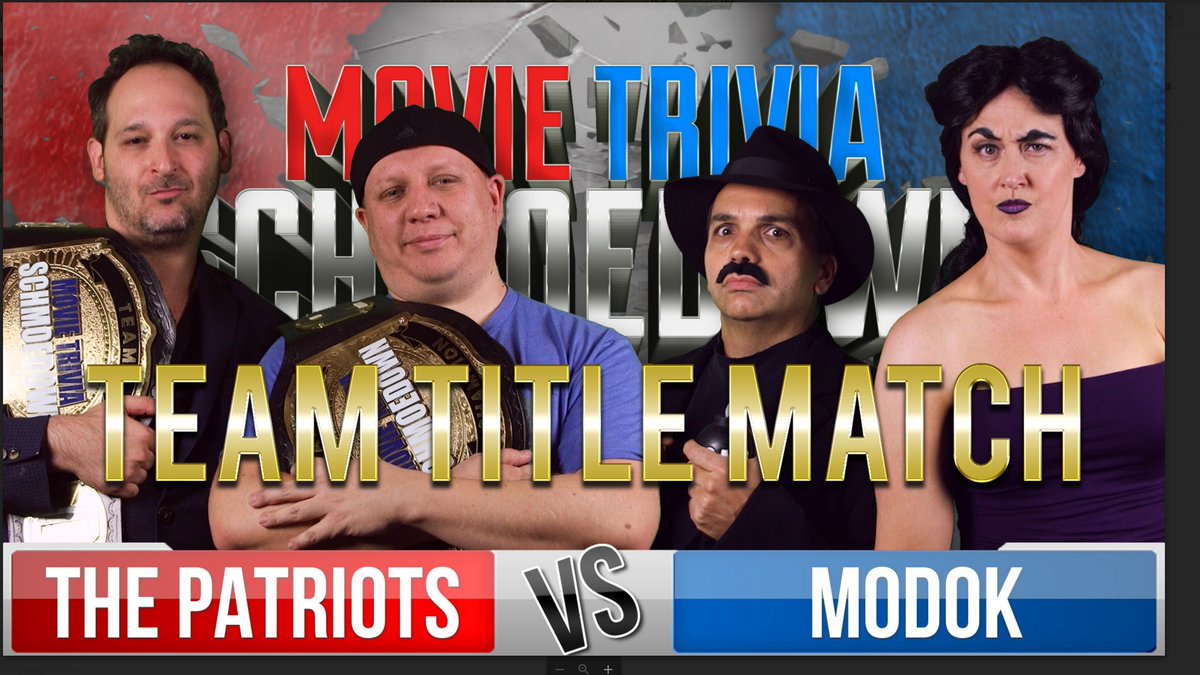 On the Movie Trivia Schmoedown this week, the team titles were on the line as the champions, The Patriots, defended against Team MODOK (formerly known as Rotten Tomatoes.)  This was an extremely entertaining match with the Patriots pulling out a victory in sudden death.  This was the fourth time the Patriots have successfully defended the titles since they won them and they are beginning to look as if they are one of, if not the, most dominant teams ever.  They were also very lucky as Matt Atchity was playing Boris Badenov and, while staying in character, this cost him a point in the speed round and looked to have rattled Atchity.  The rule that the person must answer in two seconds during that speed round is unfair to anyone who hasn't done it before or who is trying to be entertaining as Atchity was.  Five seconds seems like a fast enough time.  But, it's not my game.  I just love watching it.  The Patriots next title match will be at the Schmoedown Spectacular in December.
Last night was also the finale episode of Orphan Black.  I have not been watching Orphan Black for the last season and a half, and I have not yet seen the finale, but I do want to see it.  Tatiana Maslany is truly a genius when it comes to this show.  She can play countless characters and you, as the audience, consistently forget that it is her playing them.  Truly Maslany gave one of the best performances on any television show in history.
The best response this week about President Trump's threats of "fire and fury" toward North Korea came from Stephen Colbert.  After showing the clip, the camera came back to an empty stage.  Colbert slowly peaked up at the camera and told Trump to "shut up" and that Kim Jong-Un was crazy.  Colbert showed the fear many Americans felt perfectly and helped to balance that out with humor.
That is it this week.
Next weekend:  The Defenders!!!!  Happy viewing.