Now, I do not mean to make any specific comment on the state of couples by pairing it up with death.  It is just a coincidence, but I do usually put these two categories together.
Best TV Death
#5.  Mary Watson (Sherlock).  I loved Mary.  She was great with John Watson on Sherlock.  She turned into a villain, but that did not make her loss easier.
#4.  Bob Newby (Stranger Things 2).  Bob arrived on Stranger Things as a questionable man.  Many thought he had an agenda… and he did.  His agenda was being a good man.  His death was more upsetting than we ever thought it would be.
#3.  The Patriot (Agents of SHIELD).  Jeffrey Mace was the new head of SHIELD and he was The Patriot.  He had a great heroic death, saving people in the Framework.  I was sad to see him go.
#2.  Sasha Williams (The Walking Dead).  Sasha had a great death scene, coming out of the coffin as a Walker.  She really put Negan on his heels, and the fact that she had planned it out was amazing.
#1. Shiva (The Walking Dead).  Maybe the strangest number one we have ever had.  The most emotional we have had this year was the CGI tiger.  Shiva got a great heroic death as well, saving King Ezekiel from the Walkers.  I was truly sad to see Shiva go.
Honorable Mention:  Norman Bates (Bates Motel), Stick (The Defenders), Alexandria (The Defenders), Belle (Once Upon a Time)
Worst TV Deaths
I have three names for this and they are all on the same show. And it is Inhumans
3. Triton
2. Gorgon
1. Dr. Evan Declan
The first two on the list both died in stupid ways only to come back from the dead.  Then, Henry Ian Cusick, who was playing the doctor/scientist who seemed to be an important character, but wound up being killed by Gorgon as a side note.
Best TV Couples
#5. Connor & Oliver (How to Get Away with Murder).  I have always enjoyed this pairing and they have had a very intriguing season.
#4.  Hook & Emma (Once Upon a Time).  It was happy ending for the OUAT couple.  Captain Hook and the Savior finally got married.  They also had perhaps the best musical episode on TV.
#3.  Phil Coulson & Melinda May (Agents of SHIELD).  Coulson & May have yet to really get together, but I am enjoying them.  They have great chemistry and have serious rooting factor.  And now, they are in space.
#2.  FitzSimmons (Agents of SHIELD).  Another great couple on Agents of SHIELD, Fitz and Simmons have had to struggle to find their way back to each other.  They are constantly being pulled apart, and need to find their way back.  They are great together.
#1.  Jughead & Betty (Riverdale).  "Bughead."  Who knew that combining Betty with Jughead would become something so transcendent.  They became a much more important pairing than Archie and Veronica.  They are in a problem spot right now but I hope they find their way through it because they bring something special to Riverdale.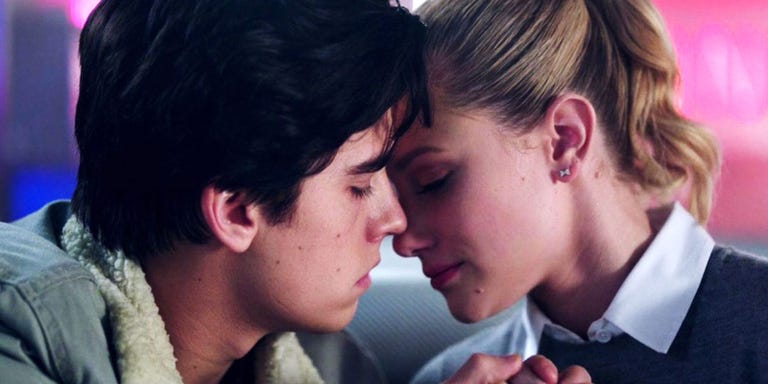 Honorable mention: Rick & Michonne (Walking Dead), Asher & Michaela (HTGAWM), Mike & Eleven (Stranger Things 2)
WORST TV COUPLES
Only two here…
#2.  Elijah Pope & Sandra (Scandal).  Obviously, if you end up shooting your true love in her head, you are not the greatest couple.
#1.  Olivia Pope & ANYONE.  (Scandal).  Olivia has had several partners this year.  From former Prez Fitz to Jake to that reporter guy.  Olivia is just no where near what she once was.  She has won this category before with Fitz, but now it is with anyone else.