Happy Holidays!  I was very happy to see that the Top Ten Show was still going to have new content today, despite the holiday.  So I want to thank John Rocha and Matt Knost for their effort in making sure that I am entertained.  🙂
This week's Top Ten focuses on Top Ten Clint Eastwood movies.  I have top say that this one is not a strength of mine.  I have not seen a lot of Eastwood's movies- particularly his western so this is a challenge.  Honestly, I am not a huge fan of Eastwood either.  There may need to be some that I hope to see.
To make it even more challenging, they limited this to only acting, and not directing.  I was kind of hoping for an amalgam of the two.  Unfortunately, no luck.
Now, I couldn't, in good conscience, put Trouble with the Curve, on the list, just because I have seen it.
Okay, Top Ten Eastwood…
#10.  Fistful of Dollars.  The first Eastwood film that I haven't seen, but I do know about it.  The Man With No Name is an iconic figure.  It has a huge Rotten Tomatoes rating so maybe I need to get that seen.  When I do see these, I can include the reviews under Doc's Classic Movie Reviews.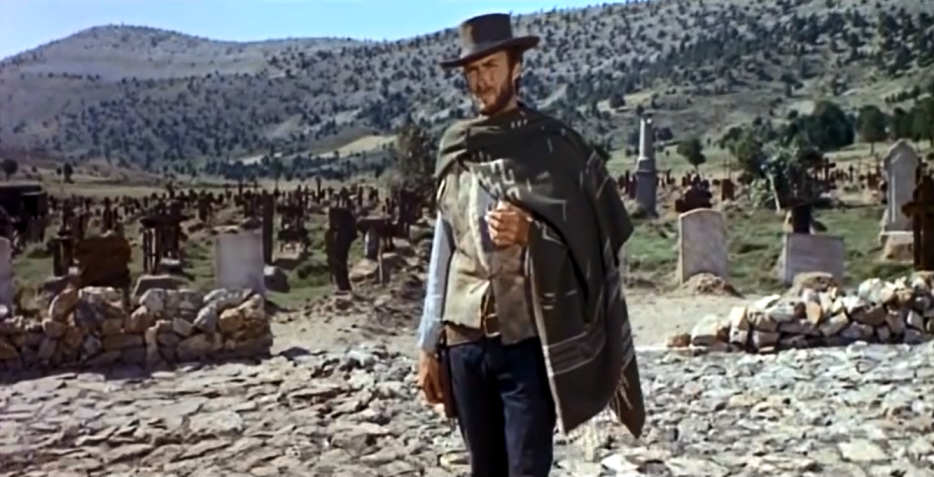 #9.  The Good, The Bad, The Ugly.  This is the Top Ten guys' number two film, and the second one on my list that I have not seen.  Another classic film that features the Man With No Name from the Sergio Leone trilogy.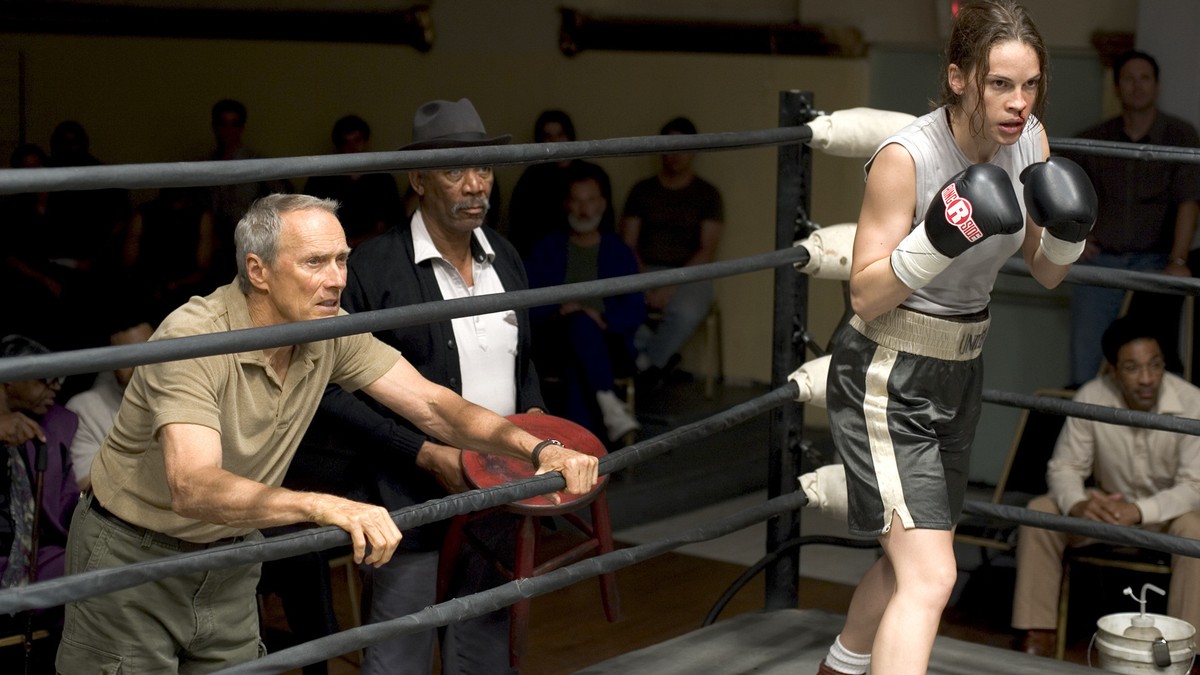 #8.  Million Dollar Baby.  This is the final of the list that I have not seen.  I know everyone loves this movie and it won an Oscar.  I was never interested in the world of female boxing, but I think I have to see it.
#7.  Every Which Way But Loose.  Eastwood and a chimpanzee.  What more could you want.  I saw this in the theater as a young person and I remember enjoying it.  Perhaps if I saw it today, it might be a different story, but maybe not.  The song that goes with the movie is running through my head right now.
#6. Paint Your Wagon.  Another one that I saw years ago and may have a different opinion on today.  It is a musical, but I remember liking this one.  Another low number on Rotten Tomatoes, but it will make my list .
#5.  Dirty Harry.  Another iconic character from Eastwood.  Harry Callahan as the street level cop who deals out justice on his own terms.  This film's villain was based on the Zodiac killer.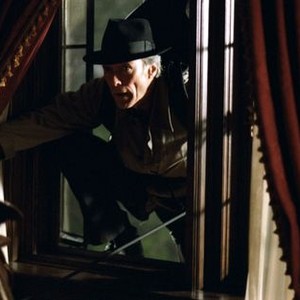 #4. Absolute Power.  The unlikely story of abuse of power from a president of the United States.  Oh, you mean that is not unlikely?  Well, Eastwood this time is a thief who witnesses the President having an affair… an affair that turned violent.  The woman ends up dead and now there is a cover up.  And Eastwood is framed for the crime.  Can he find justice?  Gene Hackman was great as the president here.
#3.  In the Line of Fire.  In the opposite of that last movie, this time Eastwood is a secret service agent, an agent with a past of failure.  And the new threat seems to know all about him.  They tied the past failure of Eastwood's character Frank to the Kennedy assassination in a clever way, and Eastwood is outstanding in his role.
#2. Gran Torino.  I love this film.  Eastwood as the grumpy old man who loves his car is perfect casting.  And the movie is just tremendously exciting and dramatic.  There is also a serious through line dealing with racism and hatred of people because of their race and ethnicity that is an important arc in the film.  Gran Torino was a surprise to me, and I really liked it.
#1. Unforgiven.  Easily.  This is Eastwood's best movie ever.  I loved everything about this movie.  Eastwood's reluctance to return to the life that he had left behind.  He did not want to take up the gun and the bottle again, but the people around him would not let it go.  Fate was against him.  Gene Hackman was also amazing here as he makes his second appearance in the top 4 Eastwood films.  Unforgiven was also the Top Ten Show's number one film of Clint Eastwood and it is easy to see  why.  Brutal but beautiful.
Not my strongest list.  I would not consider myself an Eastwood fan, but I do love a few of these and I am committed to following the topic of the show.