Today, I have a snow day at school, so I found a previous Top 10 list that I wanted to do a list for as well.  I have been watching some of the shows that John Rocha and Matt Knost did on Collider Video recently and I found one I really liked.  I remember when this one aired and I enjoyed it then and this time was no different.  It is the Top 10 Talking Animals.
Now these would talking animals that are found in movies, but I would consider short movies as an option, meaning the Looney Tunes bunch are available.
Scooby Doo is not on the list even though i love Scooby Doo because there has been no great theatrical released version of Scooby.
So, with a blast from the past, Top 10 Talking Movie Animals
#10.  The Cowardly Lion (Wizard of Oz). From one of the greatest movies ever made, I had not considered the Cowardly Lion before I had started this list, but when I saw him, I knew I wanted to include him.  Played by Bert Lehr, the Lion joined up with Dorothy in order to find him some courage, but we learn as the story moves on that he already had courage and that he just had to find it within himself.  What a great message to the children who watch the movie.
#9.  Po (Kung Fu Panda).  This role seemed perfect for Jack Black and his distinctive voice.  Po was a fat and lazy Panda that suddenly had power thrust upon him as the Dragon Warrior.  I had no idea that I would enjoy these three films as much as I did.  Number one was a wonderful surprise and, going in to see number 2, I had no expectations that it would match the first one.  And then it did.  Po is so relatable that you cannot help but get behind the giant lug.
#8.  Iago (Aladdin).  One of the only villains on the list (I did consider Scar and Shere Khan), but Aladdin is one of my personal favorite animated movies and, while much of that credit goes to Robin Williams' Genie, Gilbert Gottfried as Iago certainly had his share of excellence.  Iago was the perfect counterpoint to the evil Jafar and every scene Iago was in was a classic scene from that awesome film.  The voice work from Gottfried was spot on and Iago was nearly as memorable as any character in Aladdin.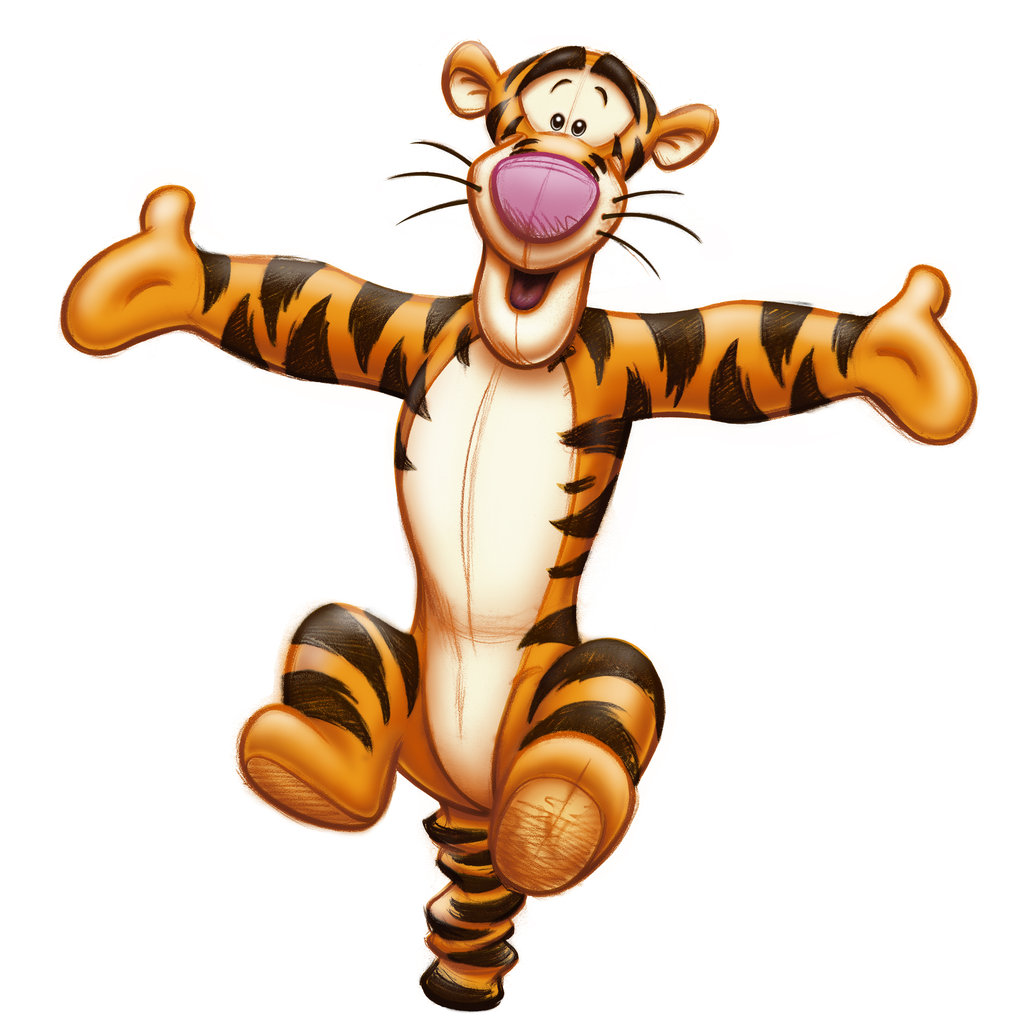 #7.  Tigger (Winnie the Pooh).  Rocha questioned this choice that made Matt's list at 10, which I could not believe.  There was a Winnie the Pooh movie in 2011 that was a full feature released film and Tigger was in his very own movie called The Tigger Movie.  So he absolutely counts as a character and he is one of my all time favorites.  Why?  because Tiggers are wonderful fellows.  Tiggers are wonderful things.  The tops are made of the rubber.  The bottoms are made of the springs.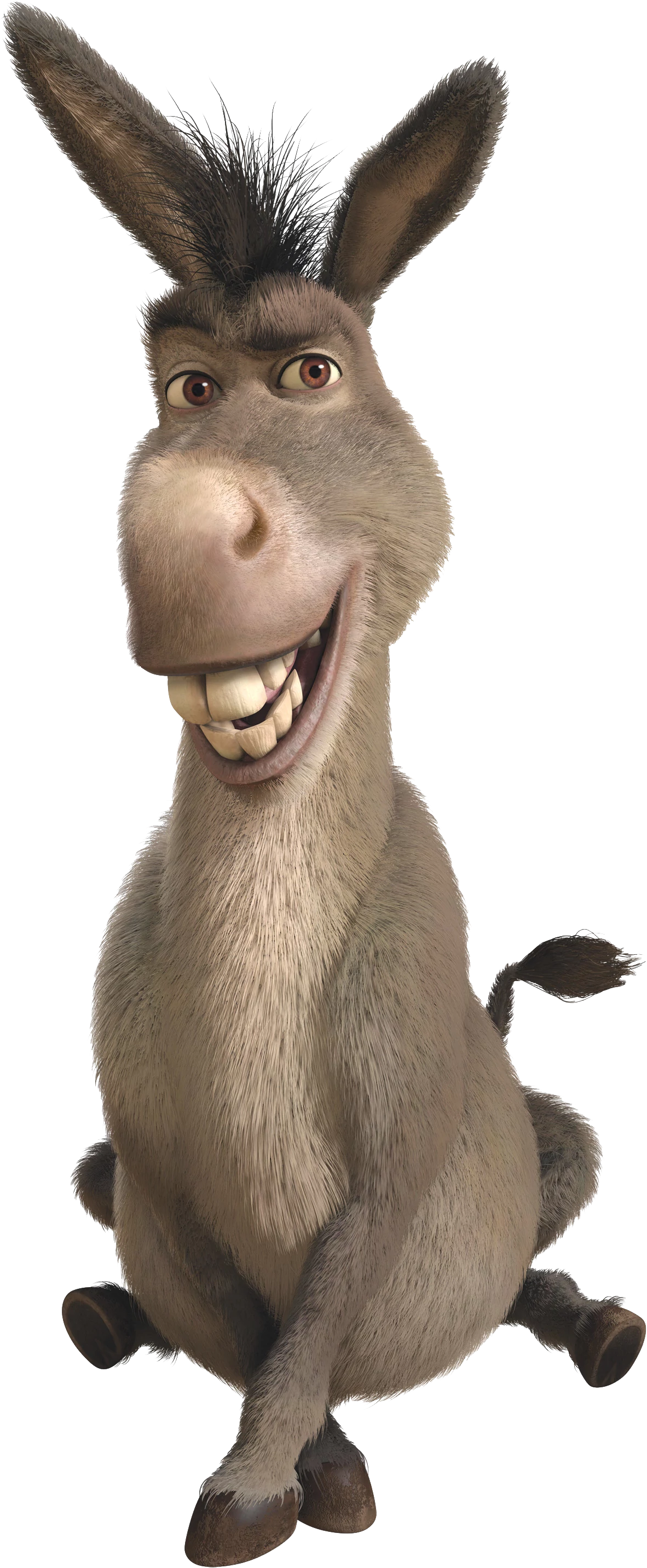 #6.  Donkey (Shrek).  Eddie Murphy as a talking donkey?  Who knew that would be a career plus.  But it sure was as Eddie Murphy became a star once again after the Shrek movies hit it big.  Donkey was a slow-witted, but loyal friend who was with Shrek whether Shrek wanted it or not.  Then, Donkey's relationship with Dragon pushed the boundaries of possibilities. He brought most of the humor to the Shrek series that never would have been as successful as it was without him.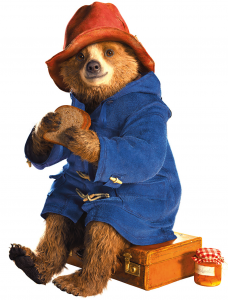 #5.  Paddington (Paddington and Paddington 2).  Talk about unexpected.  There was no way that the Paddington movie was going to be any good at all.  The trailers looked horrendous and it was coming out in January.  And then it was released and it turned out to be one of the most charming films of the year.  And then the sequel had no chance of matching that spark of magic… until it did, of course.  Paddington is as charming and lovable as you are ever going to see and I, for one, will never doubt him again.
#4.  Caeser (Planet of the Apes trilogy).  Andy Serkis really deserved some kind of recognition from the Academy for his unbelievable portrayal of Caeser, the leader of the race of intelligent, talking apes who take up residence in San Francisco.  Caeser easily has the most developed character arc of any talking animal on this list as he developed from a lab experiment to a pet to a thinking and talking primate to the leader of a rebel force of apes and other primates to a martyr for his people.
#3. Kermit the Frog (Muppet Movie).  I love Kermit.  He is my favorite of the Muppets.  He has been the lead in several movies over the years and he always brings his great wit, sparkling personality and many timed frazzled patience.  How can you put up with Fozzie Bear and Miss Piggy for as long as he did?  Kermit singing Rainbow Connection is one of the most iconic Muppet moments of all time.  I love him as Bob Crachit in the Muppet Christmas Carol and as Captain Smollett from Muppet Treasure Island.  Even in the weaker of the Muppet movies, Kermit brings it every time.  He is the heart and soul of the Muppets.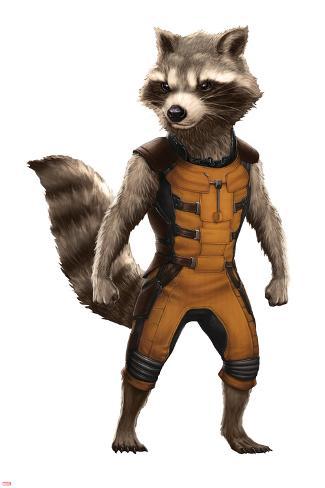 #2.  Rocket (Guardians of the Galaxy).  Who would have thought that a talking raccoon (shhh don't let Rocket hear you use that term) would become one of the most popular characters from a major Marvel movie.  No one expected anything from Rocket when Guardians of the Galaxy came out (except, maybe Marvel Studios).  Yet, Rocket was one of the best parts of that movie and surprisingly brought the heart to the film.  Small scenes like him showing his genetically altered back made the audience understand that this character had seen more than his share of bad things.  Voiced by Bradley Cooper, Rocket is heading to earth for Avengers: Infinity War and then, all gloves are off the paws.
#1. Bugs Bunny (Looney Tunes/Space Jam).  Even if you eliminate the Oscar winning shorts, Space Jam should be enough to get Bugs to the top of this list.  There is no talking animal more epic than the troublemaker himself.  He is funny.  There is no situation that Bugs cannot handle.  He is as iconic of a character as you are going to find and I loved him growing up watching him.  Bugs Bunny, the ultimate smart alack is my number one talking animal.
Honorable Mentions (there's a bunch):  Dory, Baloo, Babe, Mr. Peabody, Judy Hopps, Winnie the Poo, Scar, Sebastian, Dr. Zaius, Cornelius, Simba.