Villainy found its way into 2018.  After eliminating Donald Trump from contention (heh heh), I was still able to come up with a group of villains worth facing off against for our heroes.  We know that a good hero needs a good villain.  Here are the best and worst of 2018.
Best Villain
#9.  Graviton (Agents of SHIELD)– Graviton was a great villain for season 5 of AoS and fit perfectly with their storyline.
#8.  Black Manta (Aquaman).  One of my favorite parts of the latest DC Movie, Black Manta may have been better off being saved for the sequel.
#7.  Michael Myers (Halloween).  Michael returned from prison a new man and picked up right where he left off…an obsession with Lori.
#6.  Bullseye (Daredevil).  The season three was as much of an origin story for Bullseye as it was anything else and he was remarkably compelling.
#5.  Billy Lee (Bad Times at the El Royale).  A great movie that not enough people saw, Chris Hemsworth continues to show his amazing versatility by playing the creepy cult leader.
#4, Andrew Ghai (Movie Trivia Schmoedown).  The best heel of the year. The man speared his former teammate.  Obnoxious and crude.  Awesome.
#3.  Killmonger (Black Panther).   Michael B. Jordan was brilliant as Killmonger, a character who was clearly a villain, but one that you kind of understood why he was doing what he was doing.  Brought a distinct gravitas to the film.
#2. Kingpin (Daredevil, Spider-man: Into the Spider-verse).  This villain was done twice, in two distinct styles, and was great both times.  Wilson Fisk is another character that you can relate to despite his evil intentions.
#1.  Thanos (Avengers: Infinity War).  Of course, the number one villain is the one who killed half the universe in a movie that made over 2 billion dollars.  He is basically the protagonist of the Avengers: Infinity War film and he wins at the end.  Huge year for the Mad Titan.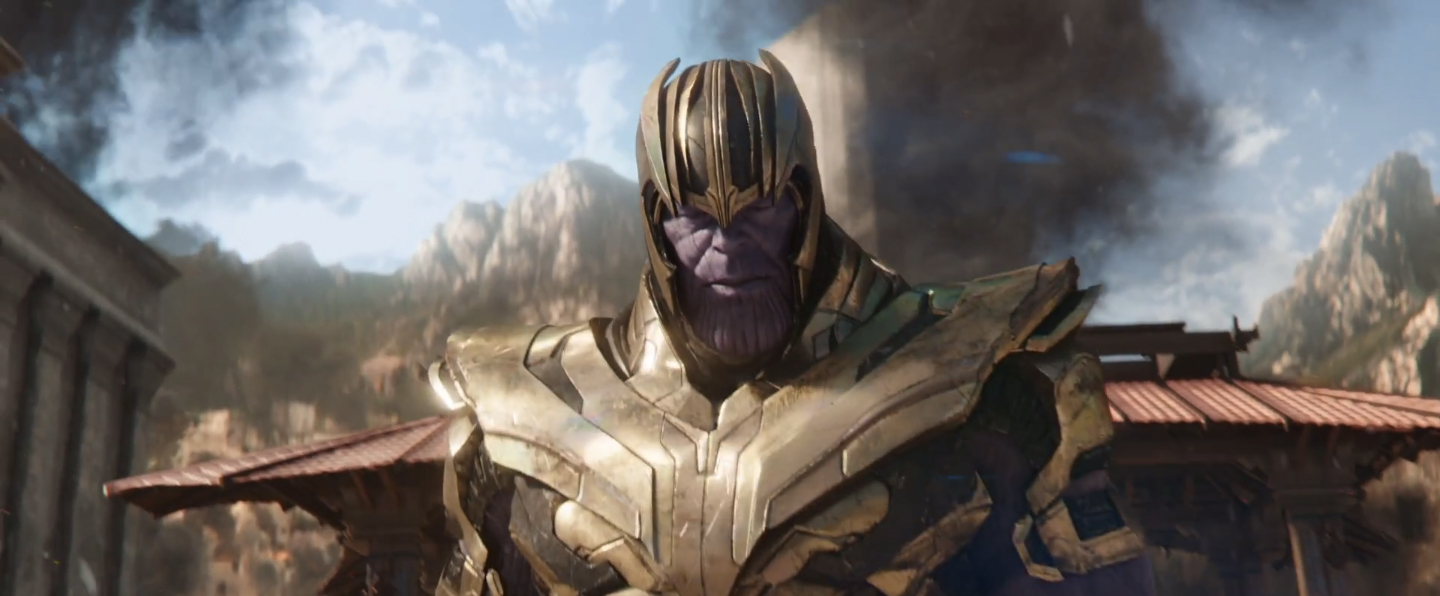 Worst Villains
#7.  Negan (The Walking Dead).  The Negan storyline lasted way too long and killed any momentum that it may have had.  Now he is neutered and in prison.
#6.  Cyrus Bean (Scandal). The always manipulative Cyrus took too many steps into the dark in the final season of Scandal and became a cartoon.
#5. Slenderman.  Not a very good monster in a terrible horror movie.  The documentary was scarier.
#4.  Braun Strowman (WWE).  It is hard to be a villain when the crowd wants to cheer you.  So the Braun Strowman heel turn lasted about a month and a half.
#3.  The Nun (The Nun).  The movie made a bunch of money, but it was just a terrible film.  More like Annabelle than the Conjuring, The Nun was not scary and had too many laugh out loud minutes. Plus, we did not see the Nun much.
#2. Carlton Drake (Venom) Even if you liked Venom, you have to admit that Riz Ahmed was completely wasted.  Drake was a cookie cutter villain without any appeal.
#1.  Sheriff of Nottingham (Robin Hood).  Ben Mendelsohn is a tremendous actor, but the performance he gave in this terrible film was so horrid that it did not matter if the rest of the film was good.  Your main villain was a joke and this film was going down.