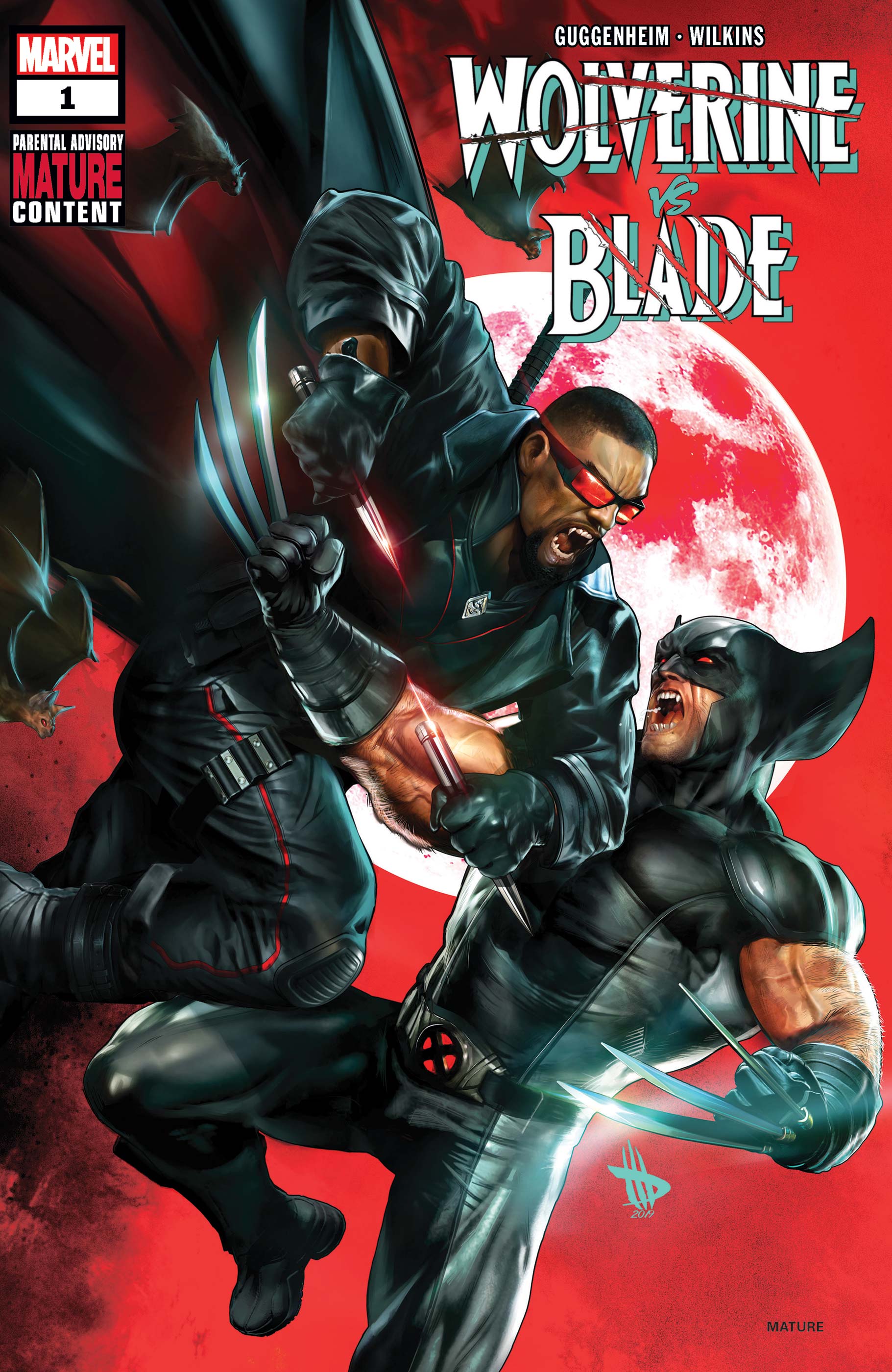 Wolverine vs. Blade #1
Writer:  Marc Guggenheim
Artist:  Dave Wilkins
Cover Art:  Dave Wilkins
A special one shot featuring everyone's favorite Canadian mutant with claws and everyone's favorite killer of vampires who is also a vampire was released today matching up the Avenger and the X-Man.
Blade and Wolverine fight is a small section of the story and the rest is your typical team-up.
Despite the fact that the comic is larger than a normal comic, the story of the book felt very rushed.  With everything that the comic tried to set up, bringing together these two iconic figures from Marvel was just too crammed.
The book is listed as "Mature Content" which meant that there were graphic ways that the two heroes would kill these vampires.  There was no language, but the violence quota was off the charts.  Some of that was fun, but it turned out to be at the expense of a comprehensive story.
The art, however, is really well done.  It was dark and violent, fitting perfectly in with what the story was going for.  Unfortunately, there was very little depth to the tale.  It was basically an excuse to draw Wolverine cutting a vampire's head in three with his claws.  If that is enough for you, then this book will be right up your alley.
For me, I wanted more.  It was a passable comic, especially for the art, but there was little else to it.