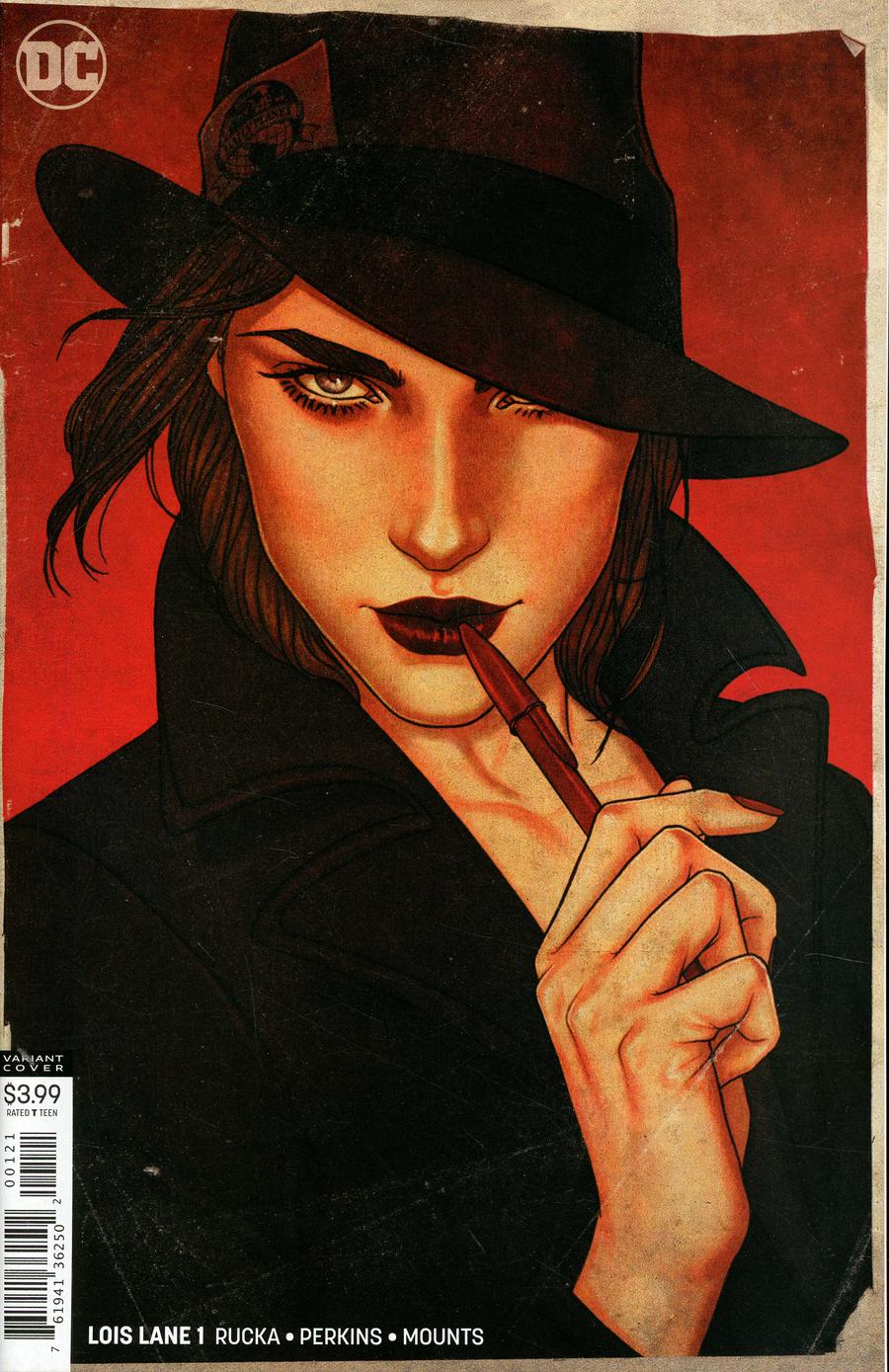 Lois Lane #1
"Enemy of the People Part One"
Writer:  Greg Rucka
Artist:  Mike Perkins
Cover Art:  Jenny Frison
Whoa, same week, two non-Marvel books.  Who would've thunk it?
I picked up the Lois Lane #1 book from DC Comics simply because I really liked the variant cover that was on display.  It is the one used on this review and it was an eye-catcher.  Jenny Frison was the artist and a cover should help attract people to your book.  This certainly worked on me.
I wound up enjoying the story as well.  It was a very topical, political story involving Lois Lane investigating some topics that may just have some familiarity to them.  Especially if you pay any attention to the news today.  While I prefer my politics to stay out of the comics, this was well done and came at it with an angle that was unexpected.
I like dhow they kept Clark Kent's role in her story at a minimum.  The book was about Lois, although there was one surprising cameo in the story.
I did like this, but I am not sure I want to commit to 12 issues of the series.  If you are a DC fan, this is a book that you cannot miss.  For me, I have to consider what I am going to do with it.