It is Tuesday, so it was time for the Top 10 podcast with John Rocha and Matt Knost.  The topics these days are different than normal, since the theaters are closed and they do not have new films opening because of the COVID-19 virus.  This week's topic came from a viewer suggestion for Top 10 One-Hit Wonder Movie Directors.
This topic requires a ton of definitions involved.  For example, what is a "hit."  Is it a great movie?  Is it a successful movie?  Does making money despite being a garbage film.  An example on the show was Michael Bay.  The Rock might be a great film, but are the Transformers movies hits?
What about directors who only had one basic film and then never did anything else?  How about films that were highly acclaimed critically but may not have knocked the box office on its butt?  How about a film that has a bunch of sequels but may not have had a great financial run?
In the end, I think I am using all of those as a possibility.  There will be no Michael Bay because he had a bunch of financial hits.
Number one was tough this week again, because no film really jumped out at me.  I had to struggle to choose the one that tops this list.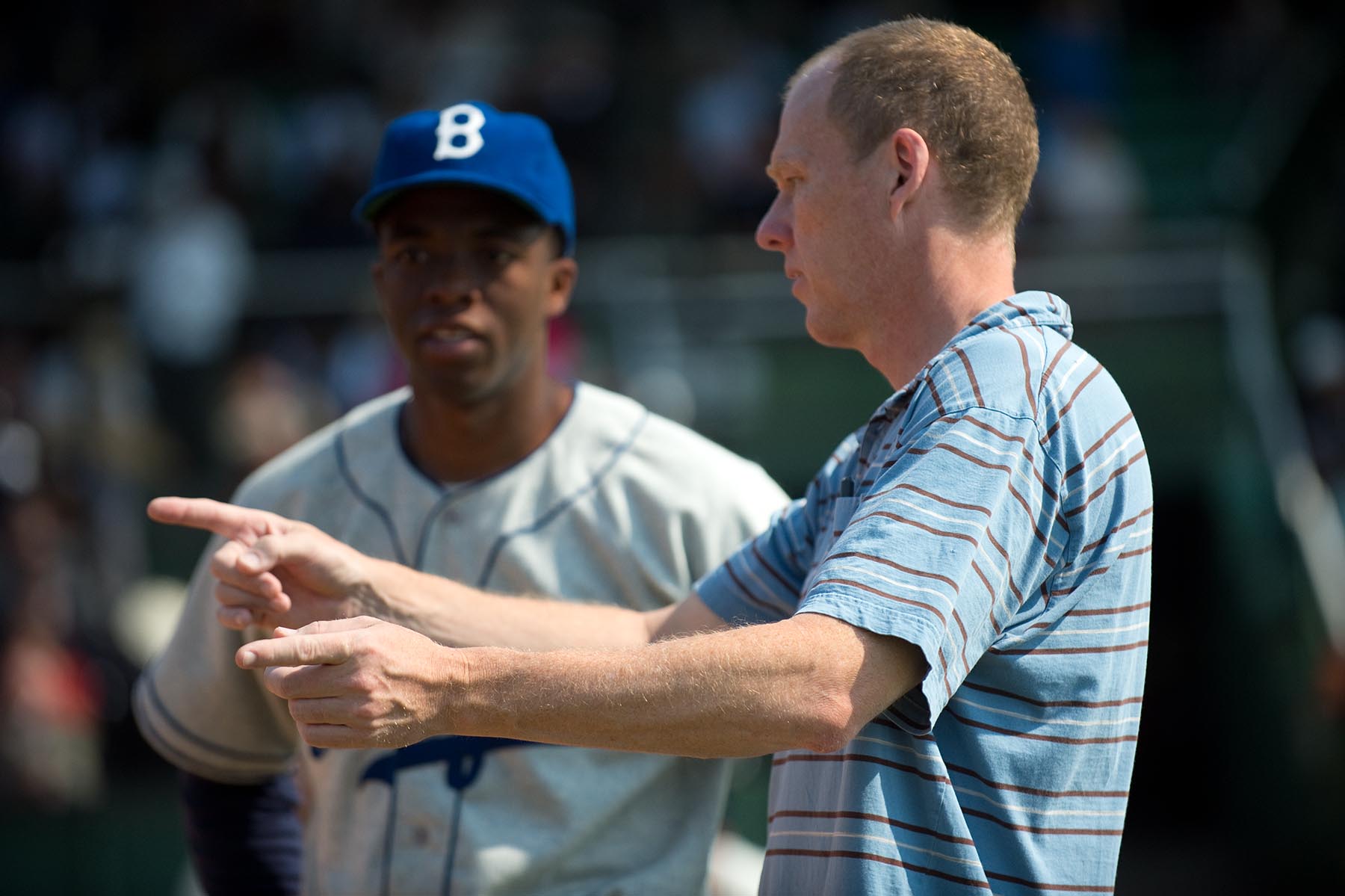 #10.  Brian Helgeland, 42.  I enjoyed the film by Brian Helgeland that tells the story of Jackie Robinson and his first year in Major League Baseball.  Being a Dodger fan, I enjoyed this movie very much and our future Black Panther, Chadwick Boseman as Jackie.
#9.  Neill Blomkamp, District 9.  District 9 has made its appearance on several lists recently.  It is truly a great sci-fi film.  Honestly, Neil Blomkamp has just not reached this level since.  Elysium and Chappie were such flops.  Hopefully, this is a director that will not continue on a list like this one in the future.
#8.  Renny Harlin, Die Hard 2.  Die Hard 2 is a film that does not get the appreciation because it followed the absolutely classic Die Hard.  Yes, there are some beats similar, however, I found this to be one of my favorite Die Hard films.  Bruce Willis brought John McClane back to the big screen in a fantastic manner.  Cliffhanger could be an argument for Renny, but there is not much more on his IMDB page.
#7.  Josh Trank, Chronicle.  Chronicle was a fabulous found footage film detailing the origin story of a group of high school students who gained super powers.  This film really sent Trank into the stratosphere of film.  It led to the FOX Fantastic Four film.  Unfortunately, that became a massive flop, but, as many believe, because of studio influence.  Chronicle also gave us Michael B. Jordan in one of his earliest roles.
#6.  Richard Kelly, Donnie Darko.  Donnie Darko is a classic film, and a hugely underrated one.  Richard Kelly created a great science fiction film with a giant rabbit named Frank.  Donnie Darko was a trippy mind-mess of a film that had some amazing twists.  All the while, the film was shot beautifully.  Jake Gyllenhaal appeared as the title character which helped him become one of the best actors currently working in Hollywood today.
#5.  Kinka Usher, Mystery Men. I loved the Mystery Men.  It is a comic based film that does not receive the type of recognition that it deserves.  There is a amazing cast including Ben Stiller, William H. Macy, Hank Azaria, Paul Reubens, Janeane Garofalo, Greg Kinnear and Geoffrey Rush.  The Mystery Men is a comedy and it delivers the laughs along with some of the top characters you will find.  The whole story is weaved together well and Kinka Usher deserves a lot of credit.
#4.  Michel Gondrey, Eternal Sunshine of the Spotless Mind.  One of the best performances in the career of Jim Carrey and Michel Gondrey deserves a lot of credit for that.  Eternal Sunshine may not be a huge monetary hit, but it is a film that has persevered and became more of a hit over the years.  It is one of those films that always finds its way onto "best of" lists and I know of some people who would place this at the very top.  It is one of the most creative stories on this list and the performances are top line.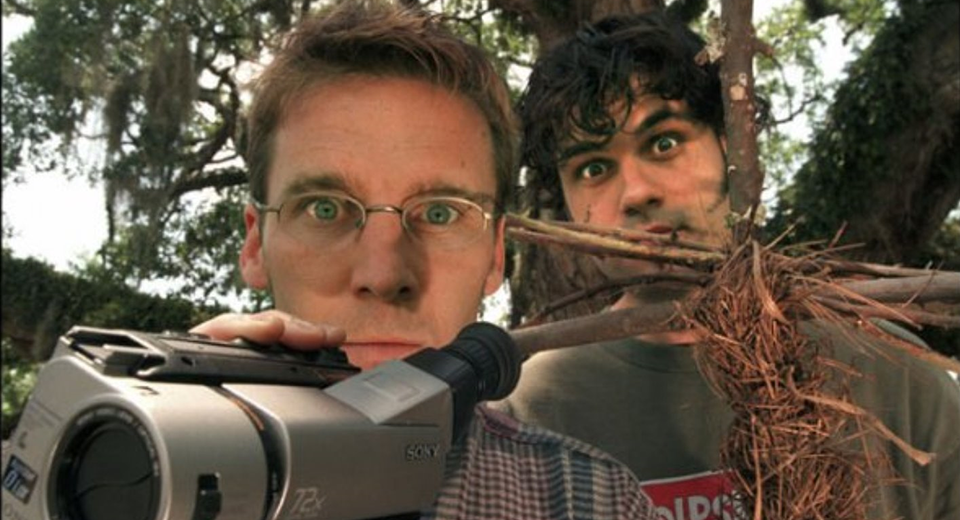 #3.  Eduardo Sánchez and Daniel Myrick, The Blair Witch Project.  I agree with the analysis made today by Matt Knost.  He placed this film high on his top 10 list and stated that it was this high because of the legacy of the film.  Without Blair Witch, we do not get the entire genre of found footage that graced the screen afterwards.  It also gave horror a shot in the arm.  The movie was extremely creepy and I enjoyed it enough.  The gimmick of whether or not this was a true story helped the buzz around the film.  No one was really 100% sure right away.  While there are films on this list that I prefer over Blair Witch, you cannot debate the importance of the work.
#2.  James McTeigue, V for Vendetta.  Based on a DC Comics graphic novel by Alan Moore, this movie was a thrill ride of action and characterization.  Moore was not a fan of the film, but I think that is his own issues and he is allowed to feel that way.  I love the film myself.  The creation of V is just a cinematic wonder and his relationship with Natalie Portman's character was epic.  The way she gets broken down and brought around is a challenge.  V for Vendetta was a great film.
#1.  James Franco, The Disaster Artist.  This was probably my favorite film on the list and that made it number one on this list.  I did struggle to choose the number one choice.  Franco is the only director on this list that who also stars in the film he is directing.  His performance as real life Tommy Wiseau is amazing.  Being able to go from such a character that Wiseau was and then to head to the director's chair is an impressive feat.
Honorable Mention:  Some other choices I considered were Ruben Fleischer for Zombieland.  I considered Scott Derrickson for Dr. Strange, but the term "hit" knocked him out since Sinister made a ton of money on its low budget.  Billy Bob Thornton's Sling Blade nearly made #10.  Brad Silberling's work on Lemony Snicket's A Series of Unfortunate Events was impressive too.