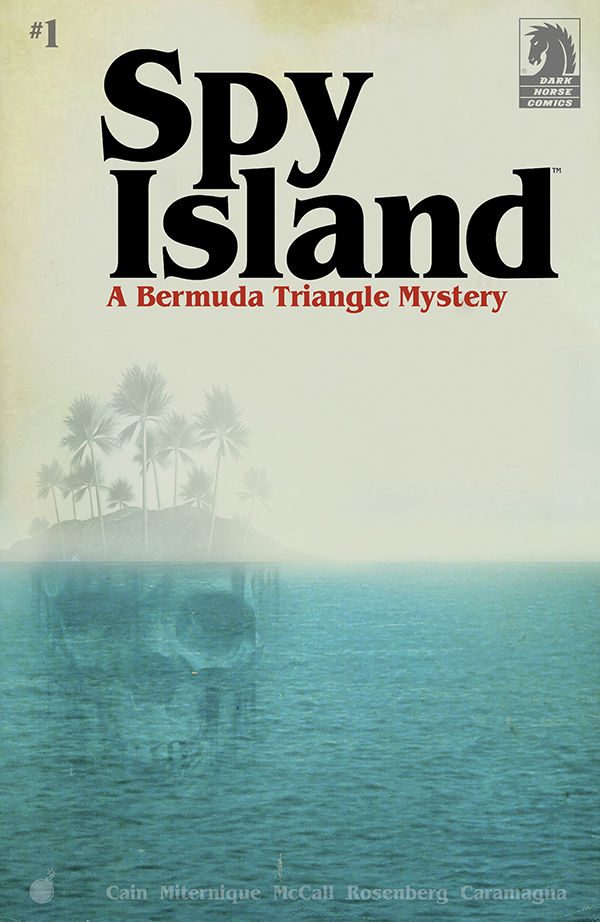 Spy Island #1
Writer:  Chelsea Cain
Artist:  Elise McCall & Lia Miternique
Cover Art:  Lia Miternique
I put this comic on my pull list awhile back.  Seeing it today with the rest of the issues, I was not sure why.  I mean, it had an amazing cover, but I was uncertain why it attracted me.  I am more of a Marvel guy than anything else and, even though I have read more independent comics over the last year and a half, it is not like I have a large number.  I had a fleeting memory of liking the synopsis that I had read in the Previews, but it still did not compute.  
Then I saw it.
Chelsea Cain was the writer and was the co-creator.
That is why I wanted it.  
Chelsea Cain wrote one of my favorite runs of any comic book ever.  Mockingbird #1-8 (which we inducted into this year's EYG Hall of Fame) was some of my favorite comic books ever written.  I absolutely loved that.  Seeing her return to comics with a spy story set in the Bermuda Triangle… well, to say the least, I'm in!
Cain was treated horribly by the internet during her run, with some of the anti-women rhetoric spewers becoming butt-hurt with the strength and feminism of Bobbi Morse, aka Mockingbird.  I never understand what is wrong with people.  Why couldn't they just enjoy the brilliantly comedic and amazingly plotted Mockingbird series.
Honestly, I was downright angry when it ended.  I still have negative feelings surrounding that cancellation.
Maybe I can get over it now, because Spy Island #1 has that same tone, feel  and humor of those wondrous Mockingbird issues and I really loved it.  This was so entertaining and it scratched that itch I had been missing.
Nora Freud is the main character in this issue and she is on an island on the cusp of the Bermuda Triangle.  She is a spy, but there seems to be plenty of others here as well.  She is meant to keep an eye on the place, but how do you keep an eye open on so many possible problems?
I totally trust Chelsea Cain to entertain me and, if this issue is any indication, I have not misplaced that trust.  I thoroughly enjoyed this debut issue and the worst part is that it is only a four-issue limited series.  
I would be remiss if I did not mention the beautiful artwork in the book by Elise McCall and the absolutely stunning cover by co-creator, Lia Miternique.