SPOILERS FOR PEACEMAKER E7
"Dragon My Heart Around"
Thursdays have become Peacemaker day.
Another great episode for Peacemaker on HBO Max. This show has had absolutely no weak spots. Even episode 5, which was a step down from the epic episode 4, was still a fantastic episode. There is a finale due next week that, if it nails it, could make this not only one of the best DC Comics TV shows, but one of the best overall super hero TV shows of all time.
That is amazing when considering the level of character that Peacemaker started off as. James Gunn took this D-level villain (maybe) and turned him into one of the most complex and enjoyable characters on TV. So much of that is because of the brilliant work by John Cena, who has been able to show so much of his acting chops. Not just his comedic timing, which has always been his strength, but also some of the most emotional moments you could imagine.
The episode brings Chris face to face with his father, Auggie. This confrontation is built so well, first with the flashback to the moment Chris's brother died, where Chris punched him in a bare-fisted fight that was being promoted and taking bets on by Auggie. As the brother died, Auggie straight up blamed Chris for killing his brother.
As Auggie, or should I say White Dragon, has come after his son to murder him. His verbal abuse of Chris in this moment, and his attempted killing of Eagly, led to Chris shooting his father in the head, killing him. John Cena was just great during this scene. And you just hate Robert Patrick's Auggie.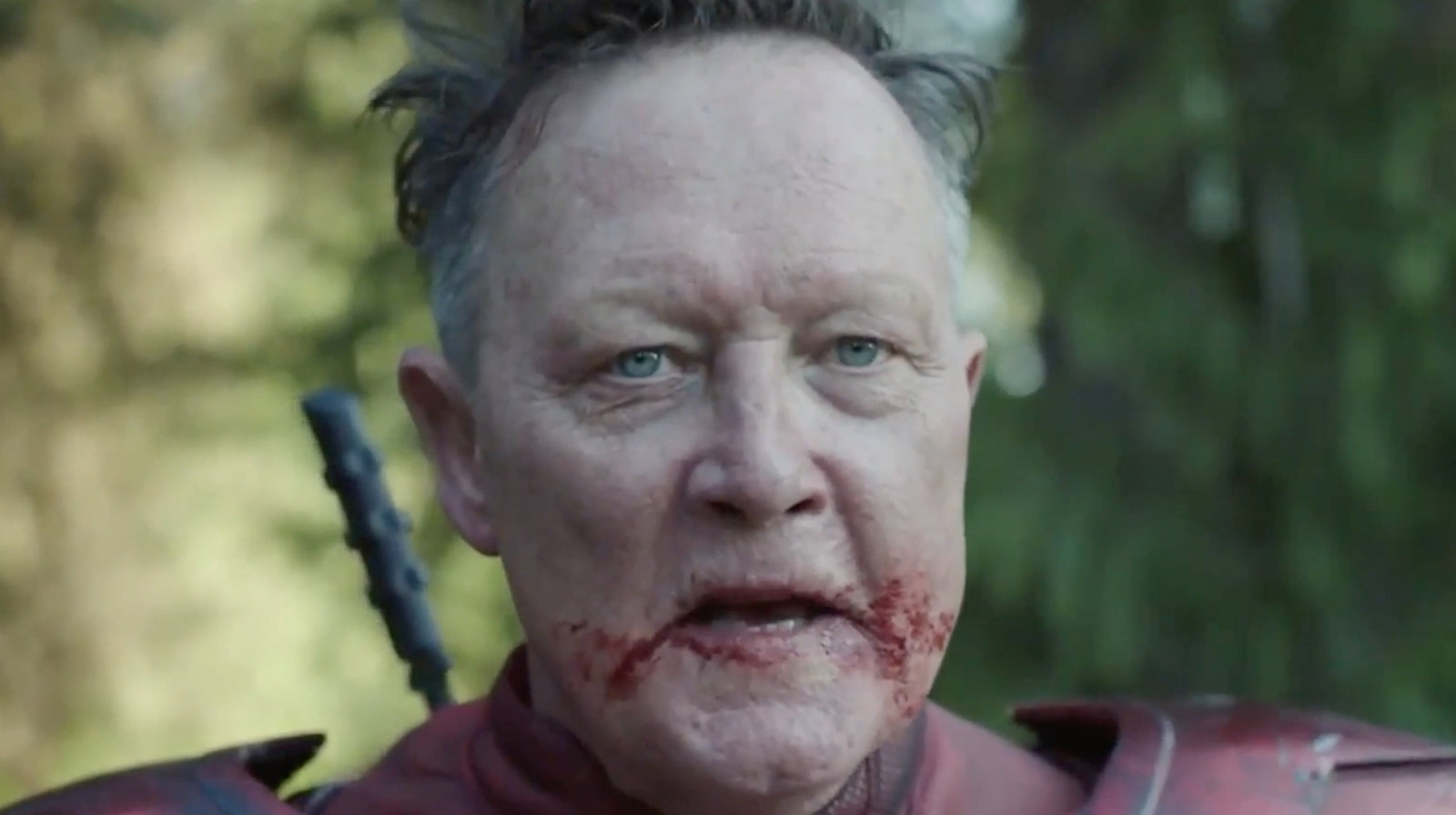 We also lost Murn to the butterfly-possessed police force. With his death, the show started to elevate Harcourt to a leadership role among the crew. There is still plenty of tension with the team, especially after Adebayo revealed that she had planted the diary at Peacemaker's and that she was the daughter of Amanda Waller. However, they were all able to put any tension aside to head out to try and kill the cow that created the food the butterflies eat.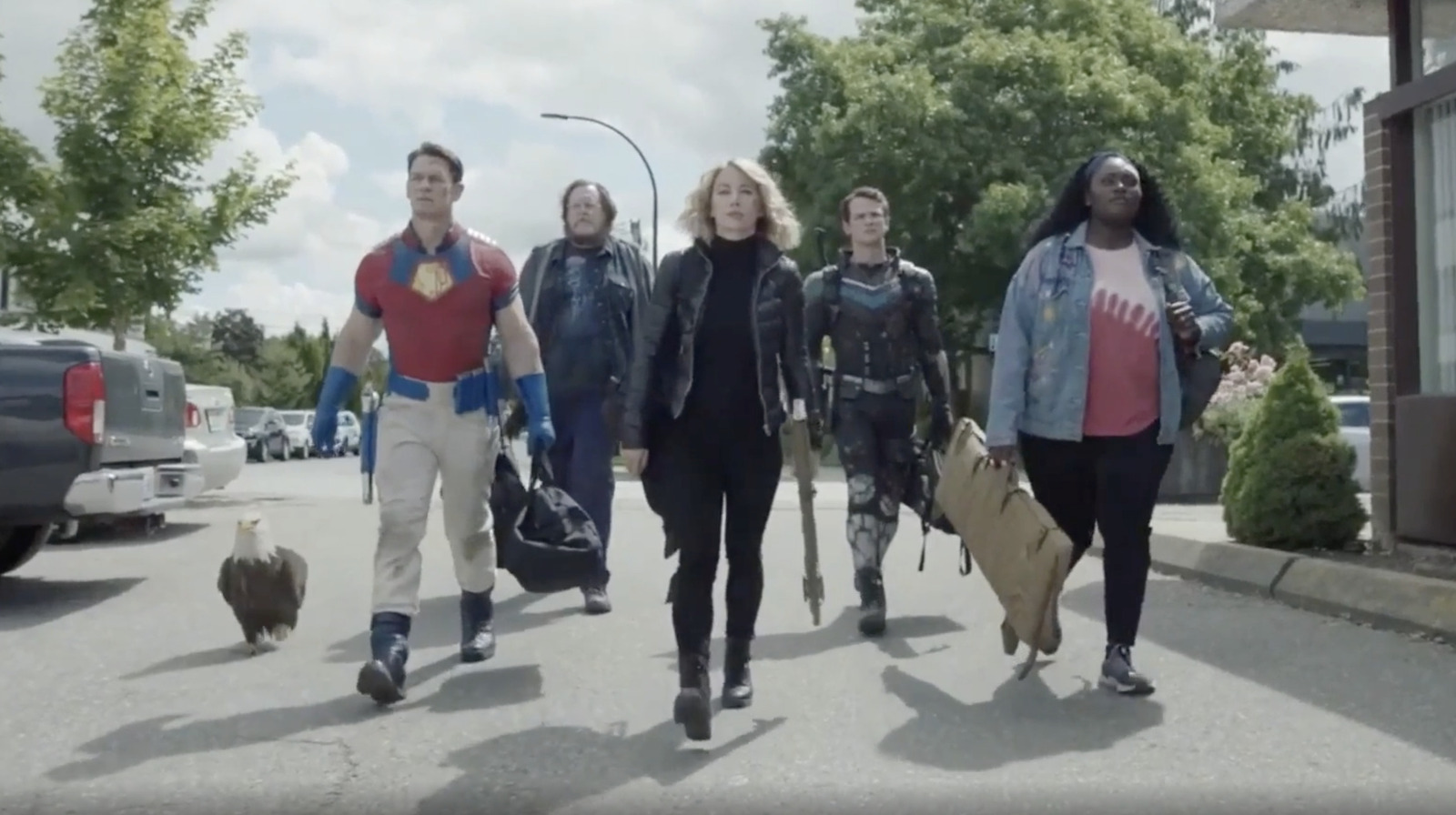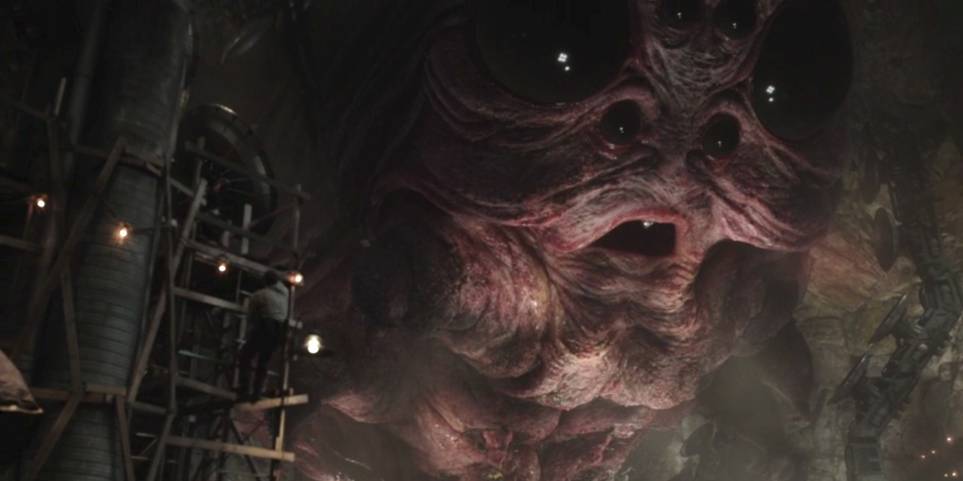 The show gives us another fabulous scene with Chris praying for the life of Eagly. When Eagly wakes, stands up and hugs Chris, Adebayo saw it and was inspired by the "miracle." That eagle hug was one of the exceptional emotional moment, right up there with Chris's pain over his father and his brother.
This was an epic penultimate episode of Peacemaker and next week's finale can't get here soon enough. James Gunn and the cast have been sensational and have been a highlight every week.