Here are the top ten best "moments" of pop culture and beyond.  Those moments that might be considered "Geek Moments"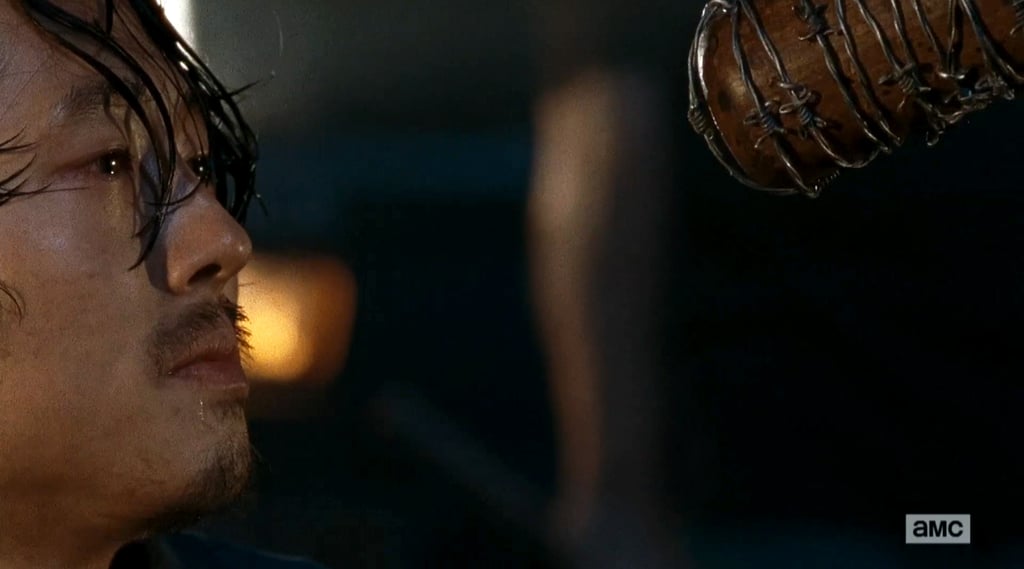 #10.  Glenn, Abraham are killed by Negan on the Walking Dead.  The Walking Dead cliffhanger had made many people upset, but it did place eyes on the season 7 premiere.  Many wondered if the show would kill off Glenn in the same manner as the comic series did…at the end of Lucille.  So when Abraham tasted the barbed wire, Glenn fans everywhere took a sigh of relief.  But it was not over.  As a punishment for Daryl, Negan chose a second victim, and this time, Glenn was killed.  Shock filled the internet.  Many would say that the Walking Dead has not been as solid as it used to be, but they certainly provided quite the season premiere.
#9.  Captain America- Agent of Hydra?  The new series, Steve Rogers: Captain America saw Cap return from old man state back into healthy super soldier state.   However, the end of the first issue sent shockwaves through the comic community after Cap said those two fateful words, "Hail Hydra."  Anger consumed the comic book fans as people swore to never read another Captain America book.  It was revealed soon that the memories of Cap as Hydra agent as a child were false memories implanted by the living cosmic cube Kobik. I must admit, I am really ready to have this story end. Seeing Cap as the villain is just wrong.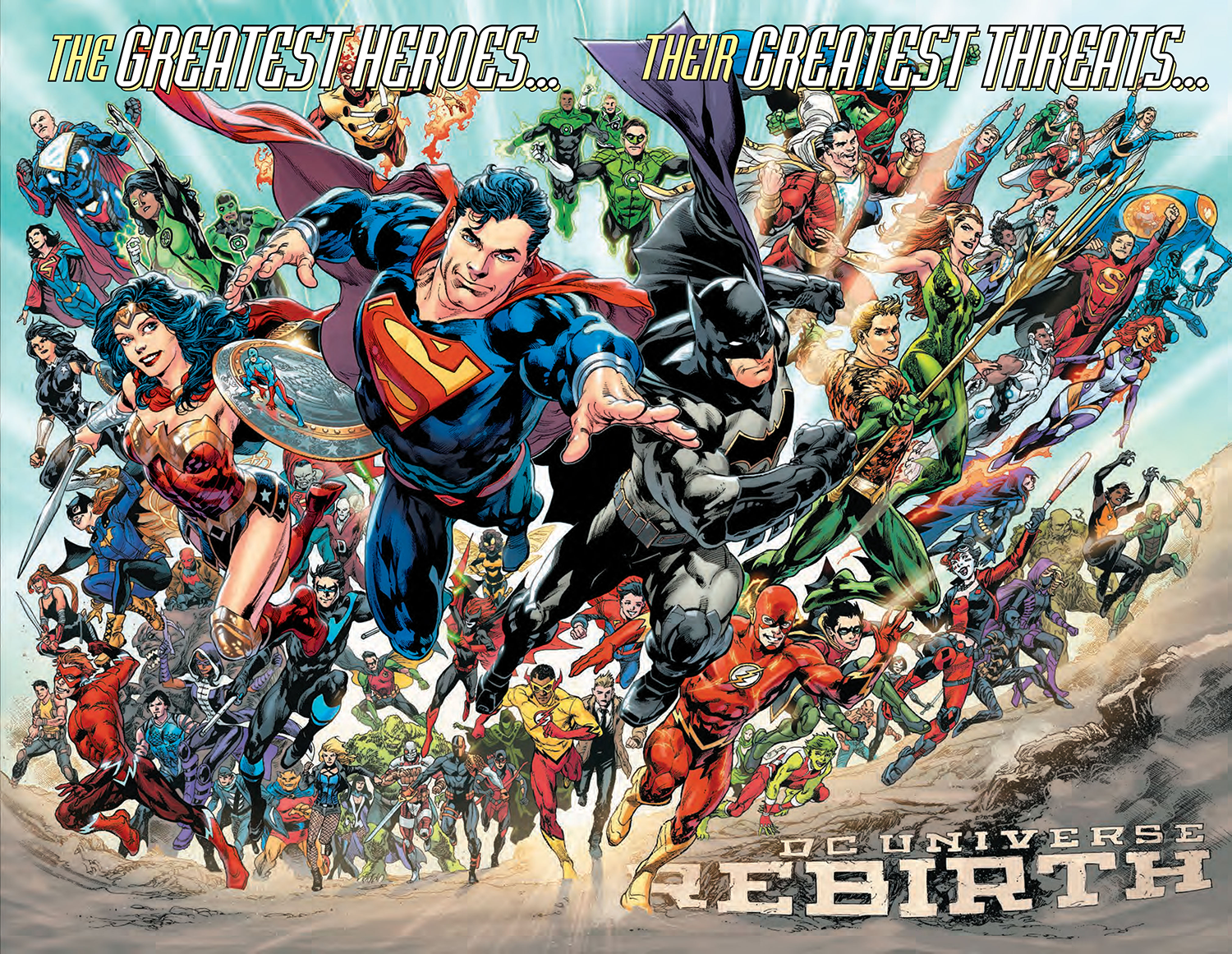 #8.  DC Rebirth. In 2016, DC Comic did another relaunch of its super hero continuity.  Going from the end of the New 52, DC intended to return to its old DC Universe while keeping some continuity from the New 52 books.  No matter what argument you can make about how DC does relaunches way too often, success cannot be debated.  Rebirth has been an extremely successful relaunch for DC Comics as they have seen their books' sales reach high levels, even surpassing Marvel's.  Whether or not this can be sustained is another question, but there is no denying that DC hit a homer with this.
#7.  Pokemon Go.  This was a short lived phenomenon that swept the nation, causing people to search for these Pokemon characters using their cell phones.  It was such a wild time that the Pokemon app was crashing, unable to contain the number of participants "Having to find them all."
#6.  Hamilton.  Broadway got a huge hit this year.  Hamilton is a rap show about Alexander Hamilton and if you thought that was a strange combination, then you are not the only ones. However, with the great music by Lin-Manuel Miranda and word of mouth that was out of this world, Hamilton became the ticket to find.
#5.  Big Budget Summer Films Bomb.  Though there were some really great movies during 2016, many of the big summer blockbusters that we were looking forward to really underwhelmed us.  Independence Day: Resurgence, Jason Bourne, Ghostbusters, Alice Through the Looking Glass, Warcraft, The BFG, Teenage Mutant Ninja Turtles: Out of the Shadows, Neighbors 2, Huntsman, X-Men: Apocalypse,  Zoolander 2.  These are all movies that under-performed and trended toward failures.  The small, independent movies still had quite a successful year, and there were some great summer movies (Captain America: Civil War for example) but the blockbuster certainly took its beating in 2016.
#4.  Disney makes all the Money $$$.  Meanwhile, Disney continued to rule the world.  With its studios like Pixar, Marvel and Lucasfilms, Disney set a record for highest domestic total at $2.7 billion.  It has also passed $7 billion worldwide.  Both of these are records.  Disney has (currently) the top four grossing movies worldwide of the year with Captain America: Civil War, Finding Dory, Zootopia, and The Jungle Book. Rogue One is still climbing and, as of this post, has garnered $635.8 million for 11th place.  Add to this Dr. Strange (656.5 million) and Moana (342.8 million), the studio's success is clear.
#3.  Too Many Deaths- #2016MustGo.  At some point, things have gotten too ridiculous.  At first, blaming the year was kind of a joke.  A way to have something to blame when we lost another huge star.  Then, it piled up.  Prince, Alan Rickman, Ali, Carrie Fisher, Leonard Cohen, Debbie Reynolds, Gene Wilder, George Micheal, David Bowie, Anton Yelchin are just a few of the A-list celebs that we lost in 2016.  As of this writing, we have about 2 1/2 days left… let's hope that the blood sucking year 2016 has taken enough from us.
#2.  The Chicago Cubs win the World Series.  Something happened this year that some people have literally waited their entire lives for.  The Chicago Cubs won the 2016 World Series.  The last time the Cubs appeared in the World Series was 1945.  And they hadn't won the World Series since 1908.  That was 108 years.  I am not a Cub fan, but I have to say that I am happy for those long suffering fans who never seemed to catch a break.  Whether it was billy goats or Steve Bartman, the Cubs always found a way to end up on the outside looking in.  But this season was different.  They had a great series with fellow long time losers Cleveland Indians, and the Cubs had to come back from a 3-1 deficit to win the championship.
#1.  Donald Trump, President-elect.  In any other year, the Cubbies winning the World Series would be far and away the number one geek moment.  However, 2016 was not a typical year.  2016 became the year when we elected our first reality star as president as Donald J. Trump was elected to be President of the USA.  This happened despite him losing the popular vote to Hillary Clinton by 3 million votes.  This happened despite his constant Twitter rants that were many times inappropriate and most of the times childish.  This happened despite the release of tape from Access Hollywood where Trump spoke about "grabbing women by the p*ssy" and getting away with it because he was a celebrity.  He insulted women, Mexicans, immigrants, Muslims, other celebrities.  He said he would "lock up" Hillary.  He encouraged Russia to keep hacking into Hillary's e-mails.  And yet, despite all of these potentially disqualifying events, Donald Trump won the election.  Who knows what is coming next?