I have seen several 2017 films on some of the different streaming services available today.  These are films that I would have missed since they did not come to a theater near me if not for these services.  What a world we live in today.  I'm going to do short reviews of these films that you can also search out if you so choose.
YouTube
First up was T2: Trainspotting.  This was a bigger film that came out this year, but still did not come to a theater in my area.  It is the sequel to Trainspotting, a film that I had not seen.  It starred Ewan McGregor, Jonny Lee Miller, Ewan Bremner, Kelly Macdonald and Robert Carlyle.  I thought not seeing the original might really hinder this film since the idea was that the McGregor's character returned after 20 years to his old town after screwing his buddies out of money that they had stolen.  The film was very funny, dramatic and was filled with character development.  Carlyle (Rumpelstiltskin from Once Upon a Time) was great as the vengeful Begbie, who took the fall for the crime.  T2: Trainspotting worked on its won, but I am guessing that fans of the original would receive more from this than I did.  Still, I really liked this movie and was glad I took the time to see it.
4 stars
iTunes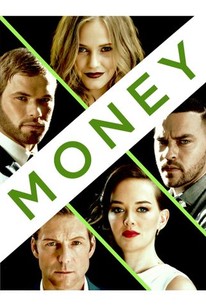 Second, a thriller called Money, which is out currently in limited release.  Money is the story about two businessmen are about to get away with selling their company's secrets for $5 million dollars.  However, a new neighbor shows up spoiling their plans when he reveals that he is not who they thought he was.  The film starred Jamie Bamber, Kellan Lutz, Jesse Williams, Jess Weixler and Lucia Guerrero.  There was a few moments of tension here before we realized exactly what was going on with the situation but these characters acted unbelievably inconsistently throughout the film… especially Jesse Williams and Jess Weixler.  The dialogue was below average and the situation became increasingly ridiculous as the night progressed.  The ending of the film came prodding along and seemed to take a character into a place where we had never seen that character before.  It made little sense and stretched the initially intriguing premise too far.
2 stars
Third film is The Reagan Show.  This is a documentary focusing on the presidency of Ronald Reagan.  The documentary is told almost exclusively through film clips and reports from the press, particularly the later stages of the presidency.  A major aspect of the film dealt with the relationship between Reagan and Mikhail Gorbachev and the attempt to bring the arms race under control.  By focusing on this, the documentary did not deal with many of the more interesting aspects of the Reagan years, including not even mentioning the assassination attempt and not dealing with the rumored Alzheimer's that Reagan suffered through.  However, you can certainly see how charming and folksy Reagan was and you can see why he was as popular of a president as he turned out to be.  The title reference the Jim Carrey movie The Truman Show, dealing with the theme of how Reagan was an actor and how he used the public persona to deal with his job.  One could argue that Reagan was the father of today's political theater.
3 stars
Netflix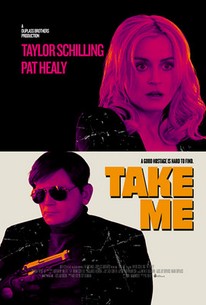 Moving along to Netflix, the fourth film is Take Me, the story of a man who is struggling to get his business a foothold in the world.  The problem is his business is Kidnap Solutions, LLC, specializing in abductions that provide alternative therapy for the clients.  Ray Moody (Pat Healy, also director) finally got a big client who wanted to be kidnapped for the whole weekend.  The client, Anna (Taylor Schilling) becomes more than he expected.  I wasn't expecting much from this film, but I actually enjoyed it quite a bit.  It was very funny and the performances by Healy and Schilling were very solid and full of a compelling chemistry.  The characters are well done and the story is part crime story and part slapstick comedy, a blend that works for this film.  There was some predictability to the plot, especially the ending, but the rule of funny comes into play here.  Something that is funny will make up for other problems.
3.5 stars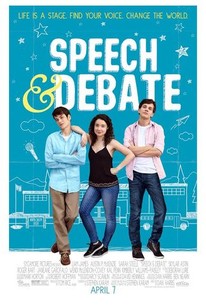 Speech & Debate is the final film on Netflix for this review and it was a decent, if unlikely, story of three outcast students at a high school trying to find their niche at a school that is constantly suppressing their voice.  The film is an adaptation of the off-Broadway play of the same name, but many of the topics from that play have been downplayed here.  In fact, most of the teen issues taken up by the movie are not spotlighted enough to make this a teen issue film.  However, the three main leads, Liam James, Sarah Steele, and Austin McKenzie, are so likable and engaging that you want to follow these kids to see if they can overcome the drama of their lives.  There are some really entertaining sections to the film, though much of the real bite to the movie seemed to be missing.  The ending sequence that included a staged musical performance is completely impossible to believe, yet thrilling to watch.  If you can get past the fact that so much of this film could not possible happen, then you should enjoy Speech & Debate.
3.1 stars