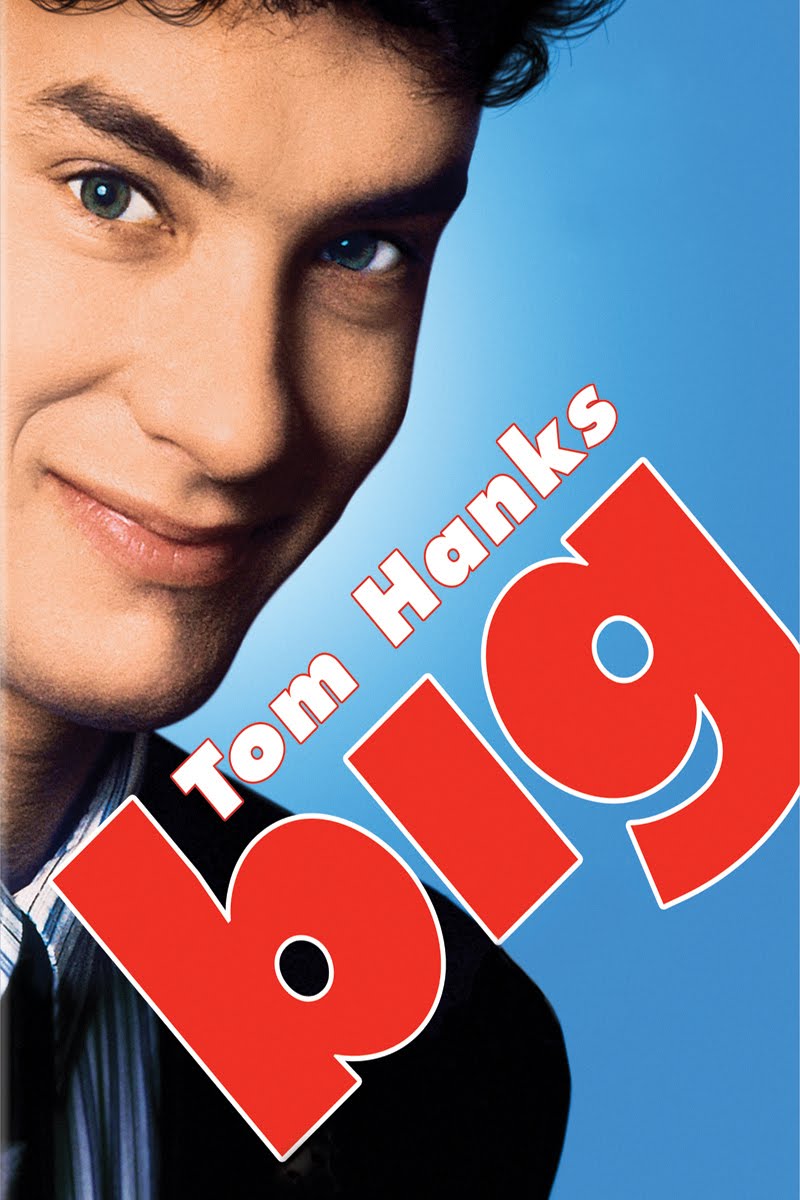 The first Academy Award nominated performance of Tom Hanks was in Penny Marshall's Big.  Big was also the first ever movie with a female director to gross a domestic total of over a $100 million domestic at the box office.
This is the 30th anniversary of the release of Big and Fathom Events was celebrating today with a special presentation of Big.
Tom Hanks does a fantastic job of playing the innocence and the wide-eyed wonder of a thirteen year old boy in the body of a thirty year old man.  You completely believe that Hanks is this young boy and not just an actor pretending.
Of course, the most charming scene in the film is also the most iconic scene as Tom Hanks and Robert Loggia perform a duet on a 16 foot walk on piano of both Chopsticks and Heart & Soul.  It is such a great moment.
However, poor Elizabeth Perkins whose character basically has to fall in love with and sleep with the man-sized 13-year old kid.  You cannot deny the fact that it is a little creepy these days.  Yes she did not know about the magic of Zoltar, but it still had the perception to me not of a sweet love story, but one that may be questionable.
The film is great mainly because of Tom Hanks' performance.  The weird relationship, the connection to the best friend, the success at work all works because of Hanks.  Big is a wonderfully fun movie that you just accept.