Okay, it is time to review the world of comics.  Now, when I say world, I mean Marvel Comics since I do not pick up other comics. No offense to any of the other comics out there, but I have too much to read as it is.
Starting off with…
Best Marvel Comic of the Year
#8.  Runaways– Love the return of the original bunch (plus Doombot)
#7.  Champions– engaging group of young heroes trying something different.
#6.  Spectacular Spider-man– Including JJJ was a stroke of genius.
#5.  Daredevil– Mayor Fisk was extremely compelling. Loved DD's characterization.
#4.  Amazing Spider-man– Peter and MJ back together.  
#3.  Immortal Hulk– shows what can happen when you write a classic character smartly.
#2.  Marvel Knights 20th- still underway, but remarkably enjoyable.
#1.  Old Man Hawkeye
Old Man Hawkeye was the most compelling, fascinating and exciting comic of the year.  I loved the path of revenge that Clint Barton set out upon in hopes of finishing before he went blind.  We got to see a possible future Marvel Universe with a character that played a huge part in the Old Man Logan saga.  I typically am not a fan of the alternate reality/Possible future type storylines, but Old Man Hawkeye was a book I made sure that I read as soon as it came out.
Best Heroes of 2018
Miles Morales.  You have to consider him a huge star now as his animated movie is a leading candidate for an Academy Award nomination.
Immortal Hulk.  Write the character as he was initially meant… a monster…and see what happens.  Bruce Banner can die, but the Immortal Hulk… well, he'll be pissed.
Hawkeye (Kate Bishop).  Not only is she a key hero in Old Man Hawkeye, but she also is the leader of the new West Coast Avengers.
Black Panther.  After the success of his film, T'Challa was everywhere in the Marvel Universe.
Best Issue.
#1.  Spectacular Spider-man #310.
This felt like a new version of The Kid Who Collected Spider-man, which was one of the greatest back up stories of all time.  Here, a kid is filming a documentary on Spider-man and getting interviews of all the important people in Spidey's life.  The book is fantastic and packs a solid punch.
#2. Marvel Knights 20th #1.
Marvel Knights 20th #1 starts out a brilliant series telling the story of a group of Marvel heroes who have forgotten who they are.  This issue perfectly kicks off this six-issue series with a story that you have to know what is next.  Includes appearance by Matt Murdock, Frank Castle, among other Marvel stars.
#3. Old Man Hawkeye #7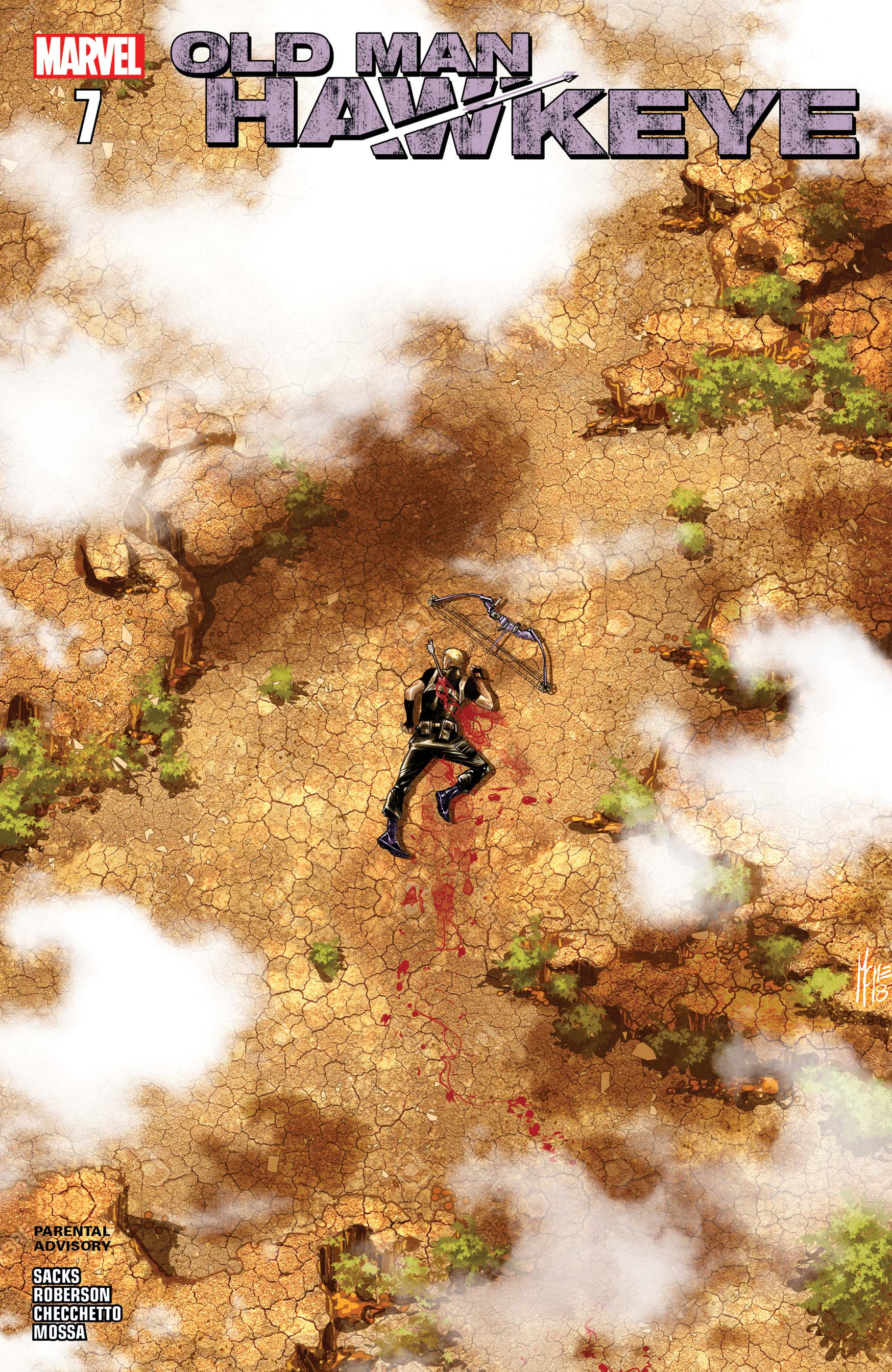 Everybody dies.  How did the Thunderbolts betray them all?  Here is how.  A fabulous issue that shows how we get to where we are.
#4. Immortal Hulk #7
Hello?  I mean… what is happening in this series?  What a wild ride we are on.  And this issue really shows that Immortal Hulk is every bit a horror story as a superhero one.