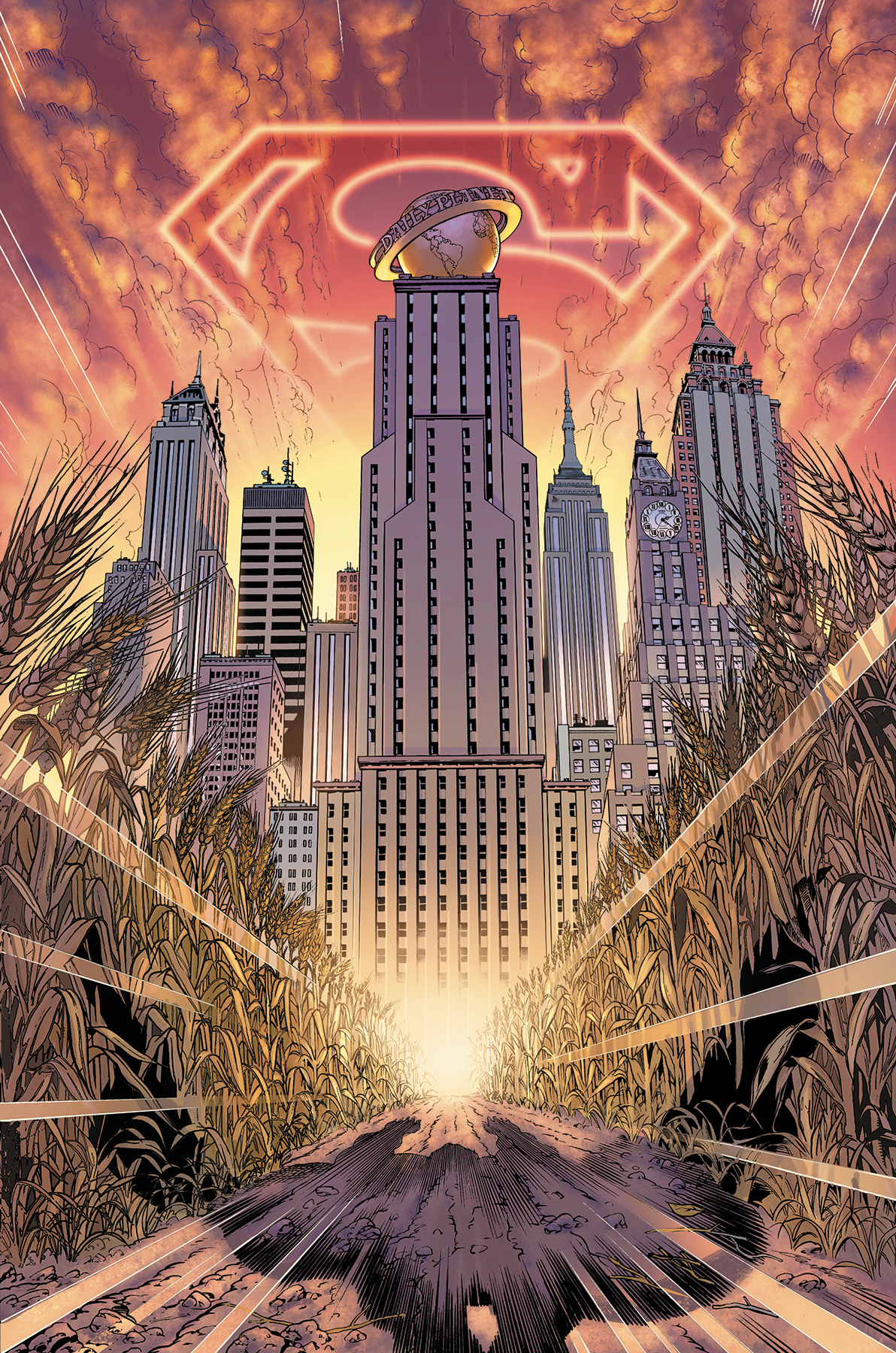 Man and Superman#1
Writer: Marv Wolfman
Artist:  Claudio Castellini
Cover Art:  Claudio Castellini and Alex Sinclair
Now, you are immediately wondering why I am using this DC Comic as my comic of the week.  You know that I am a Marvel die hard and only collect from the Marvel Universe.  However, Ben, my friendly neighborhood comic shop owner recommended the Man and Superman #1 that came out this week, as a one-shot, 100-page spectacular, written by EYG Hall of Famer Marv Wolfman.  He told me that it was originally a four-issue mini series from Wolfman that, when first written, did not fit into the DC Comics continuity (apparently it was around the New 52 era).  Ben told me that it re-imagined the first days of Clark Kent in Metropolis and the arrival of the hero eventually to be dubbed Superman.
To be honest, I am not a huge Superman fan.  His power is too great and that makes him difficult to relate to.  Yet, I did very much enjoy the Max Landis take on the Superman mythos called Superman: American Alien.  When I was assured that this was not the start of a new series and just a one-issue story, I decided to give it a try.
I liked it.
Wolfman presented Clark Kent in a different manner than I have seen him before.  He had this unimaginable power, but his confidence was anything but super.  Ma and Pa Kent were there supporting him, but alone in the big city, the small town boy struggled to take that big step into legend.
I caught a definite Peter Parker-type vibe about this version of Clark Kent.  Perhaps that is the way that Wolfman was trying to overcome the problem with relatability of Superman.  That did help for me.  I also liked the introduction of Lois Lane into the story, how she was always the one to believe in The Flying Man, despite much of the public initially reacting negatively to him.  That was another connection I made wit this version of Superman with Spider-man, as he is always getting the bum rush from the people or the news while all he wanted to do was help people.
I have always liked the roster of DC characters, but preferred the manner in which the stories are written/presented by Marvel.  Still, it goes to show that a talented writer telling a good story can hook anyone into a book.  I'm certainly not going to start buying up all the DC books, but I am glad that I took the recommendation for Man and Superman#1.