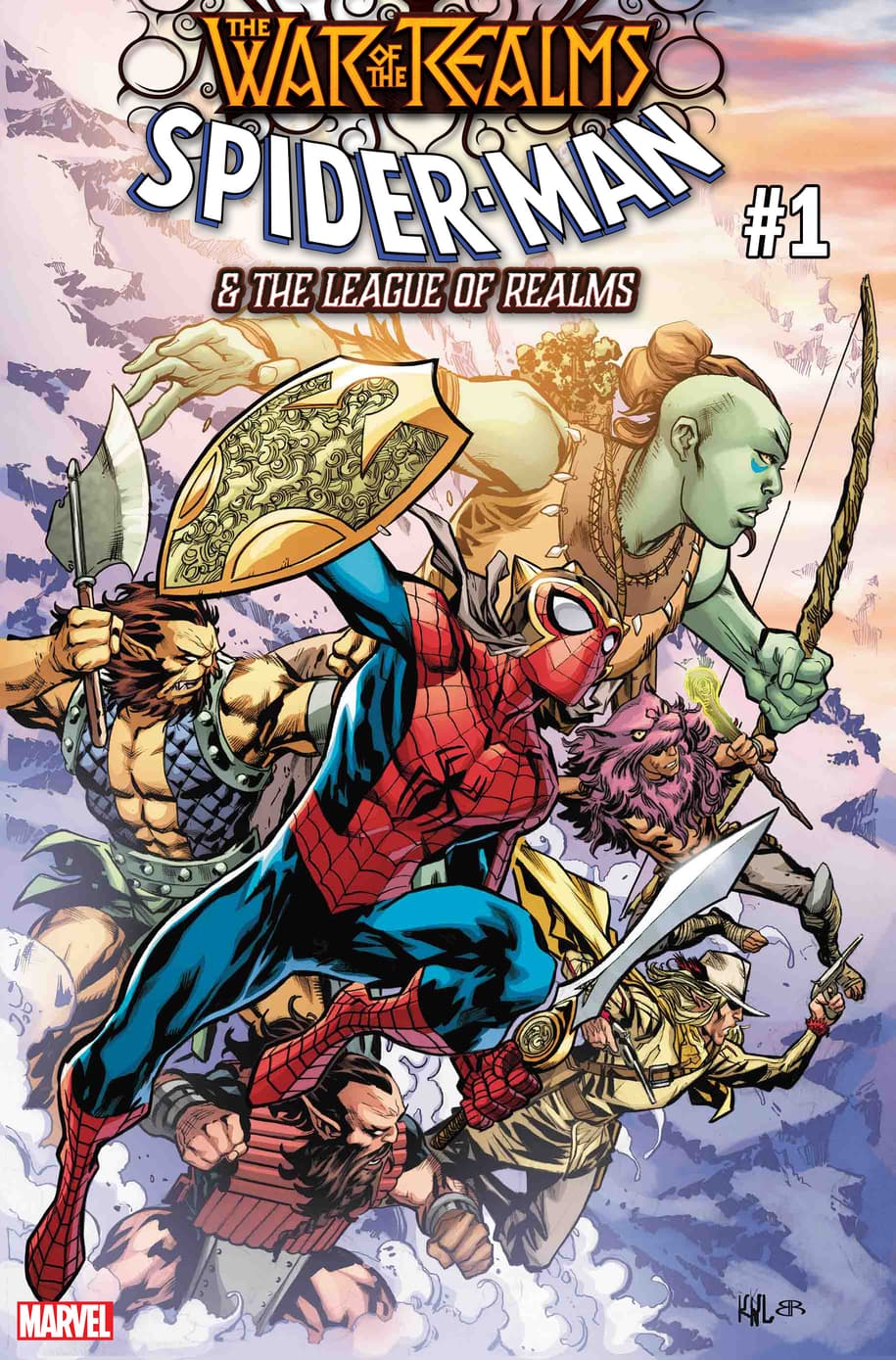 Spider-Man and the League of Realms #1
"Why We Fight"
Writer:  Sean Ryan
Artist:  Nico Leon
Cover Art:  Ken Lashley & Brian Reber
I have to say, I have not been a huge fan of The War of the Realms crossover event so far.  I have found the main story to be fairly underwhelming and too disjointed to be interesting.
However, I really did enjoy the first issue of the three-issue series Spider-Man & the League of Realms.
This was one of the better renditions of Spider-Man we have seen for a bit.
Sure, I was not overly fond of the League of Realms because they were basically just side characters whom I know nothing about, but the contrast that they all have with Spider-Man was good, and I really enjoyed the final conflict between Spidey and the renegade angel Fernande.
Spider-Man is a hero and this issue shines the light on that character trait quite clearly.  I also love the scene where Thor puts Spidey in charge of this group despite everyone's doubts, including Spidey's.
Spider-Man's humor is on display here too as he struggled to learn these names of these characters he has suddenly found fighting beside him.  Elf-Man, Giant Lady, Troll Guy seems to be a nod to the audience that some of these names are difficult to remember and even Spidey has had his troubles.
I was ready to not read this book, but then the writer Sean Ryan gave me a Spider-Man book and he seemed to know what Spidey should be like.  Because of that, I am on board.