#30-16
The worst movies of 2010-2019 continues…
#30.  Zoolander 2.  Holy cow was this a trainwreck. People hold the original in a high regard, but this is nearly universally disliked.  Probably another sequel too late for the making.
#29.  The Brothers Grimsby.  Poop jokes.  Vomit jokes.  And a ridiculous plot, characters and story.  Worst of all…not funny.
#28.  A Million Ways to Die in the West.  Seth MacFarlane has done some really funny things over the years.  This ain't one of 'em.  A Western movie spoof that just did not work for me.
#27.  Fist Fight.  Another one of those stupid comedies (using the term loosely) based in a school that is so unrealistic that it loses me immediately.  The filmmakers here clearly hate teachers and the school system with their display of the school.
#26.  The Snowman.  One of the Spider-man 3 winners, I was looking forward to The Snowman.  Trailers made it look fantastic.  Unfortunately, it was no where near entertaining.  I had the killer picked out immediately.  Michael Fassbender looked depressed.  It was a horrible time at the theater.
#25.  Immortals.  A Greek sword & sandal "epic" starring Henry Cavill and Mickey Rourke.  The story was dull.  The CGI was atrocious.  It was just a terrible movie.
#24.  Gods of Egypt.  Gerard Butler played "Egyptian" God Set.  I know that when I see Gerard Butler, I think Egyptian.  Why cannot Hollywood give us a good sword and sandal epic?
#23.  Nine Lives.  Yes, Kevin Spacey is turned into a cat. I know there are lots of people who wish Kevin Spacey would be turned into something, but  a cat may not be their first choice.  Inane film.
#22.  The Host.  A young adult book series based movie that came out after the success of Twilight.  Same author by the way and it featured a younger Saoirse Ronan whose future was much brighter than this sci-fi turd.
#21.  Transporter: Refueled.  Another in a franchise that should have gone away.  I remember almost nothing about this movie except for the fact that I wished it did not get made.  It was the #1 on my list of worst in 2015.
#20.  The Collection.  A horror story where a killer named The Collector kills people for the sake of gore and shock value…not for story.
#19.  50 Shades of Grey.  It it the original in the series where we meet these characters for the first time.  50 Shades started as Twilight fan fiction and that is what the film feels like.  It is not even that sexy.  Pretty sure this is the worst trilogy of the decade.
#18.  Robin Hood.  Taron Egerton and Jamie Foxx waste their significant talents in this attempt to once again make Robin Hood relevant.  It failed miserably and was one of the winners of the John Carter Memorial Award in 2018.
#17.  Jexi.  One of this year's worst movies, Jexi is the story of a man and his cell phone.  Jexi is the "Siri" of this universe on steroids.  A poor man's "Her"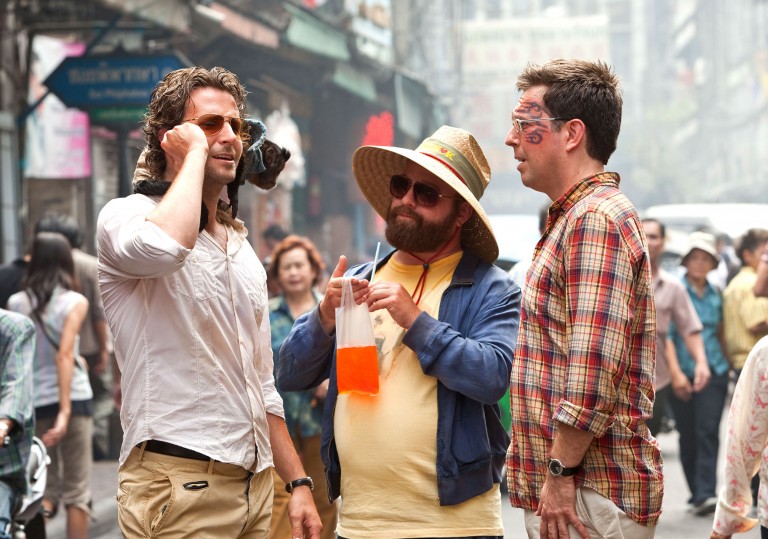 #16.  Hangover II.  I enjoyed the first Hangover.  Little did I know that they were making the same damn movie in Hangover II, only placing it in a different country.  Hangover II took a huge plummet from where it was and turned the whole series into a joke. And one that was no longer funny.