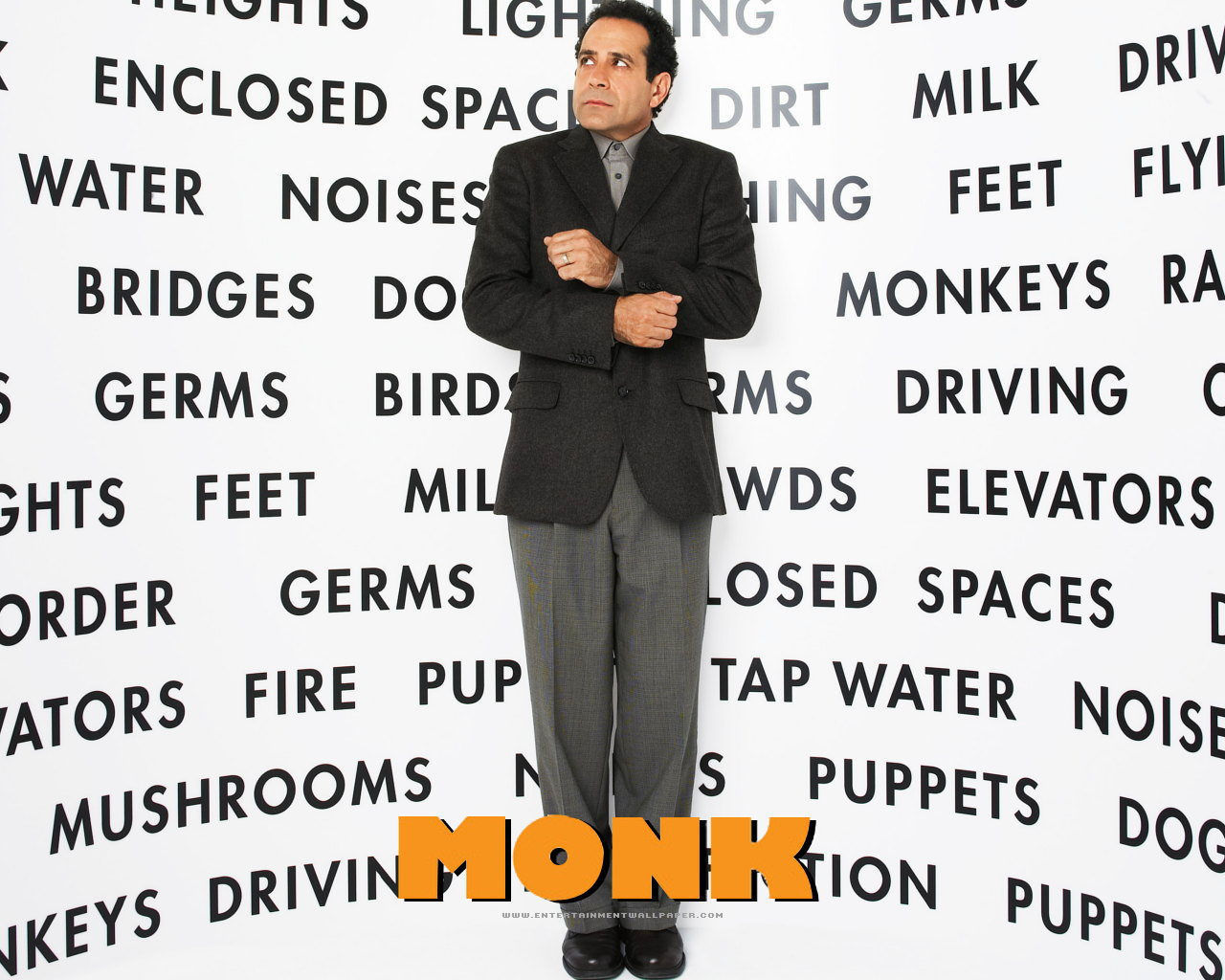 I have recently been watching clips on YouTube from one of my favorite TV programs of all-time that ran for 8 seasons on the USA Network, Monk.
I loved Monk.  The defective detective.  Adrian Monk, one of the most tragic main characters on TV.  Monk was played brilliantly by Tony Shalhoub, who won three Primetime Emmy Awards for Outstanding Lead Actor in a Comedy Series for the role.
The show was about a former police detective, Adrian Monk, who had OCD and just about every fear and obsession known to man.  When Monk's beloved wife Trudy was killed in a car bomb, Monk's obsessive compulsions went into overdrive.  He lost his job as a police officer.
Eventually, with help of his assistant, Sharona (Bitty Schram), Adrian Monk became a consultant to the police, solving crimes despite his problems.
Monk was a genius.  His power of observation was Sherlockian in practice.  He could look at a crime scene and see things that no one else could see.  Tiny little clues that would form together into a picture and Monk would utter that phrase, "Here's what happened."  And he was always right.
After a few years, Sharona left and she was replaced by Natalie Teeger (Traylor Howard).  Despite loving Sharona and being upset when she let, I actually think I grew to like Natalie even more.
Monk had friends at the police station.  Captain Leland Stottlemeyer, played by Buffalo Bill himself- Ted Levine, and Lieutenant Randy Disher (Jason Gray-Stanford) make up the crew of four that the series focused on.  They had a ton of chemistry with each other and really worked as an ensemble.
Adrian Monk was perhaps the most tragic television character ever.  The loss of Trudy was never far from Adrian, who was sad and depressed, down on himself.  Yet this was countered by his brilliance, his unbelievable intelligence.
Most of the time, Monk's problems were played as a joke, but the show was best when the humor came from the situation and the OCD was played with sadness and irony.  My least favorite times on the show was when Monk's fears were made to make Monk look like an idiot.  He was never an idiot.  He just could not help himself.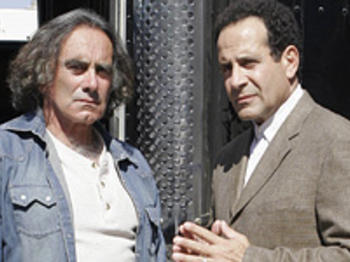 The mysteries on Monk were the type where we knew who the killer was, but we did not know how they did it.  The fun was watching how Monk would figure out the crime and catch the "guy."
There were some amazing episodes over the ten years.  One of my favorites was when Monk's absentee father came back and Adrian and he went in his truck.  The episodes with Dale the Whale provided Monk with an adversary.  There was an episode where Monk met a cabbie who received an eye transplant from Trudy.  Adrian had amnesia.  We met Adrian's agoraphobic brother.  He went on an airplane.  He went on the run.  They put him in so many situations and Adrian always found a way to solve the crime.
This show was as clever as you will find, with writing to match.  Throw in some wonderful performances with characters that you grow to love… well, Monk is a show unlike any other.  I do miss it.