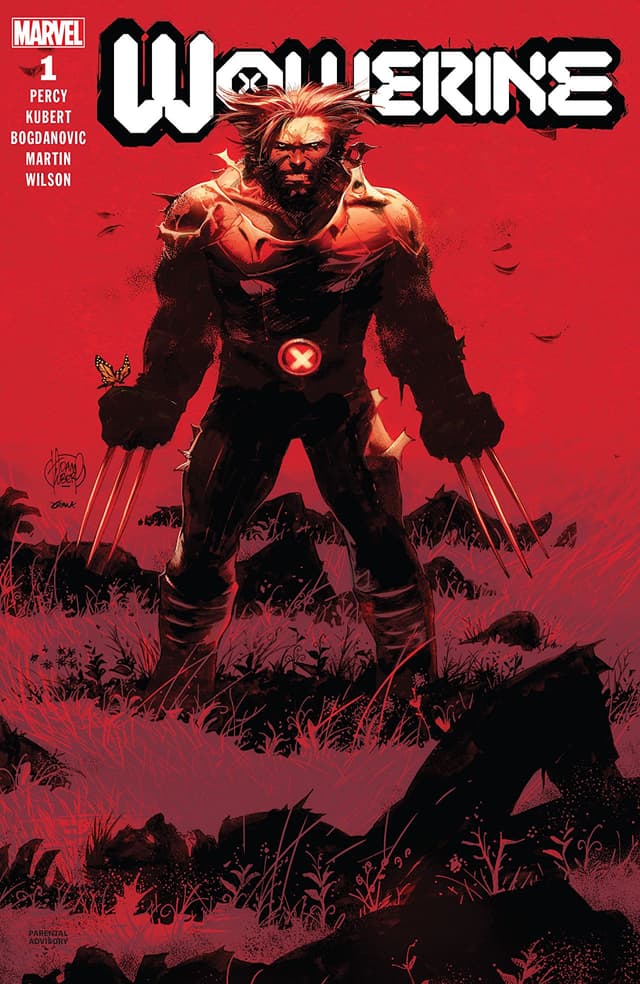 Wolverine #1
"The Flower Cartel"
Writer: Benjamin Percy
Artist:  Adam Kubert
Cover Art:  Adam Kubert & Frank Martin
"Catacombs"
Writer:  Benjamin Percy
Artist:  Viktor Bogdanovic
The newest Wolverine issue has been released by Marvel Comics.
It's fine.
Two full length stories are found inside the book, which is nice, considering the price tag of the book is a healthy $7.99.
I think I was more interested in the second story, which introduced a new female character in Logan's life as well as brought the Vampire Nation to the front and center as a opponent for the mutants on Krakoa.  Marvel sure seems to be diving head first into stories involving vampires.  I was not huge fan of the story arc from the Avengers involving the vampires, but this one is a bit more interesting.
The first part of the issue though was, for me, one gigantic eye roll.  The end of the story specifically made me really stop and gasp, but not in the good way.
I did enjoy the art work from Adam Kubert in the first story arc.  The art of the second tale was by Viktor Bogdanovic and it fit the darker tone of the vampire story.  All in all, the art was one of the best parts of this issue.
Both stories were "To Be Continued" so it will be interesting how they do that in an issue #2.  Is it going to cut these stories in half and spread out the arc over more issues or will each issue have this monumental price tag connected to it?
I think Wolverine #1 was good enough to at least look at issue #2 and see where they go from here, but I am not sure I am ready to commit to more than that at this time.