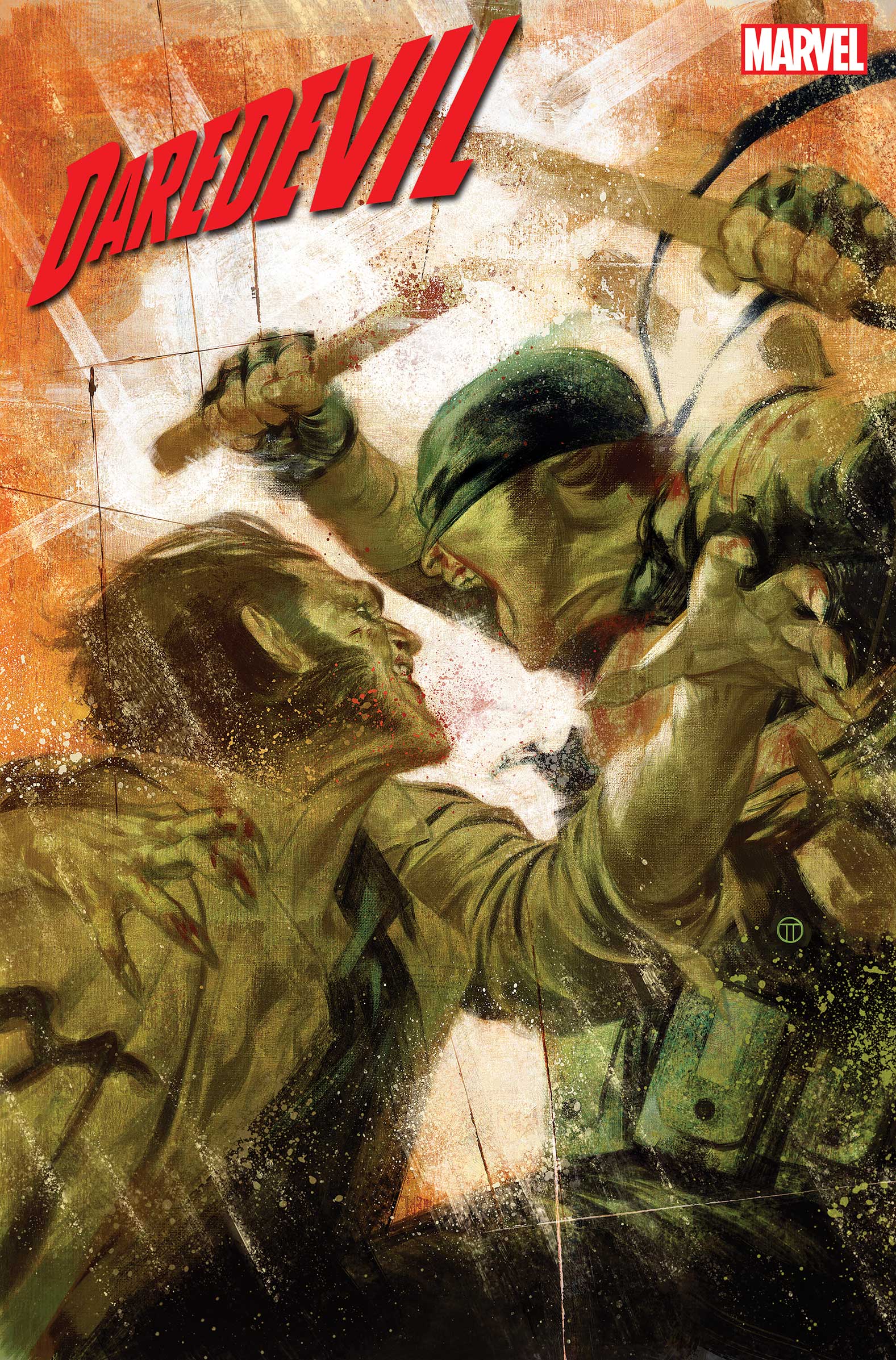 Daredevil#18
"Through Hell Part 8"
Writer:  Chip Zdarsky
Artist:  Jorge Fornes
Cover Art:  Julian Totino Tedesco
This is a fantastic issue.  Daredevil has been one of Marvel's best books over the last six months or so.  Ever since Matt Murdock "died" and was revealed to have dreamed a huge story arc.
While that twist was a bit iffy for me, this re-imagining of Daredevil has been spot on wonderful.  Chip Zdarsky has taken the character of Matt Murdock/Daredevil and tore it down to its basis essence.  It seemed as if we might never see the Man Without Fear again.  Now, with each issue, Matt Murdock slowly is regaining the confidence and the gravitas to reclaim his alter ego.
The fact that we have not seen the Daredevil costume during this entire run has been spectacular.  It has also shown us a Matt Murdock who had done things that were shocking and seemingly out of character.  However, everything that Murdock had done was simply a way to discover that part inside him that he needs to be a full on version of Daredevil once again.
Little things like changing from a black half-mask to a white half-mask in this issue gives you a small hint about how the character of Matt Murdock is feeling.
I also loved the storyline in this issue involving The Owl and the kidnapping of the granddaughter of Izzy Libris.  Daredevil's pursuit of the kidnapper and eventual confrontation was just brilliantly done.
I have enjoyed as well the development of the character of Detective Cole.  His inspirational speech to the police was a definite highlight for me.
I will say that I am not sure what the cover of this issue has to do with anything that actually happened in the issue.
Daredevil is most likely close to reclaiming the red suit, but if they kept him as he is here for a little while longer, I would not complain.