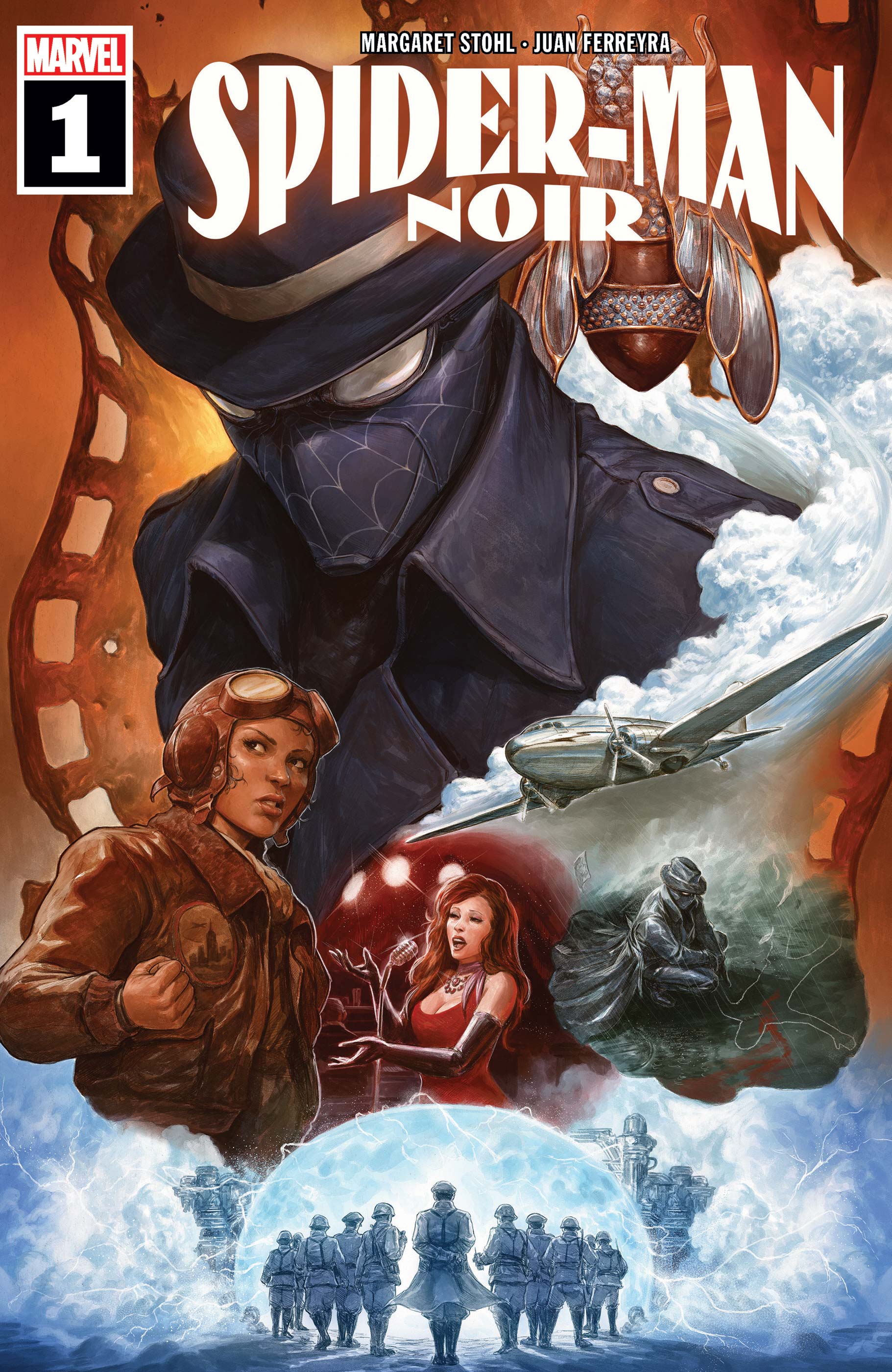 Spider-Man Noir #1
Writer:  Margaret Stohl
Artist:  Juan Ferreyra
Cover Art:  Dave Rapoza
I have been excited about this comic since I saw it was coming out.  I was a big fan of the previous Spider-Man Noir series, having read them in a trade paperback collection.  Then, Spider-Man Noir made his presence felt amazingly on the big screen, vocied by the one-and-only Nic Cage, in the Academy Award winning animated masterpiece, Spider-Man: Into the Spider-Verse.
This issue did not disappoint.
I have never been a huge fan of alternate realities, but there is just something so stylish and special about Spider-Man Noir.  The look of the comic is unlike anything on the market currently.  The black and white imagery, with the splashes of colors as highlights, truly make this a beautiful comic to read.
This Peter Parker shares enough characteristics of the main Spider-Man that make him familiar, but not a copy.  This is a character all to himself.  He is not just another version of Peter Parker and that is why I like this version.  I also enjoy the pulpy/noir feel to the story.  This makes a nice co-read to DC's Strange Adventures.
I have to say that I feel that the cover is a little too busy.  It suffers from the same problems that a lot of movie posters do these days.  It tried to cram all of the different faces and items on the cover, but it loses part of the story that the cover is trying to show.  The art is great, but I would rather have something more specific happening.
Other than that, I did not have any problems with the new Spider-Man Noir series and I look forward to continuing this noiry-goodness over the coming months.