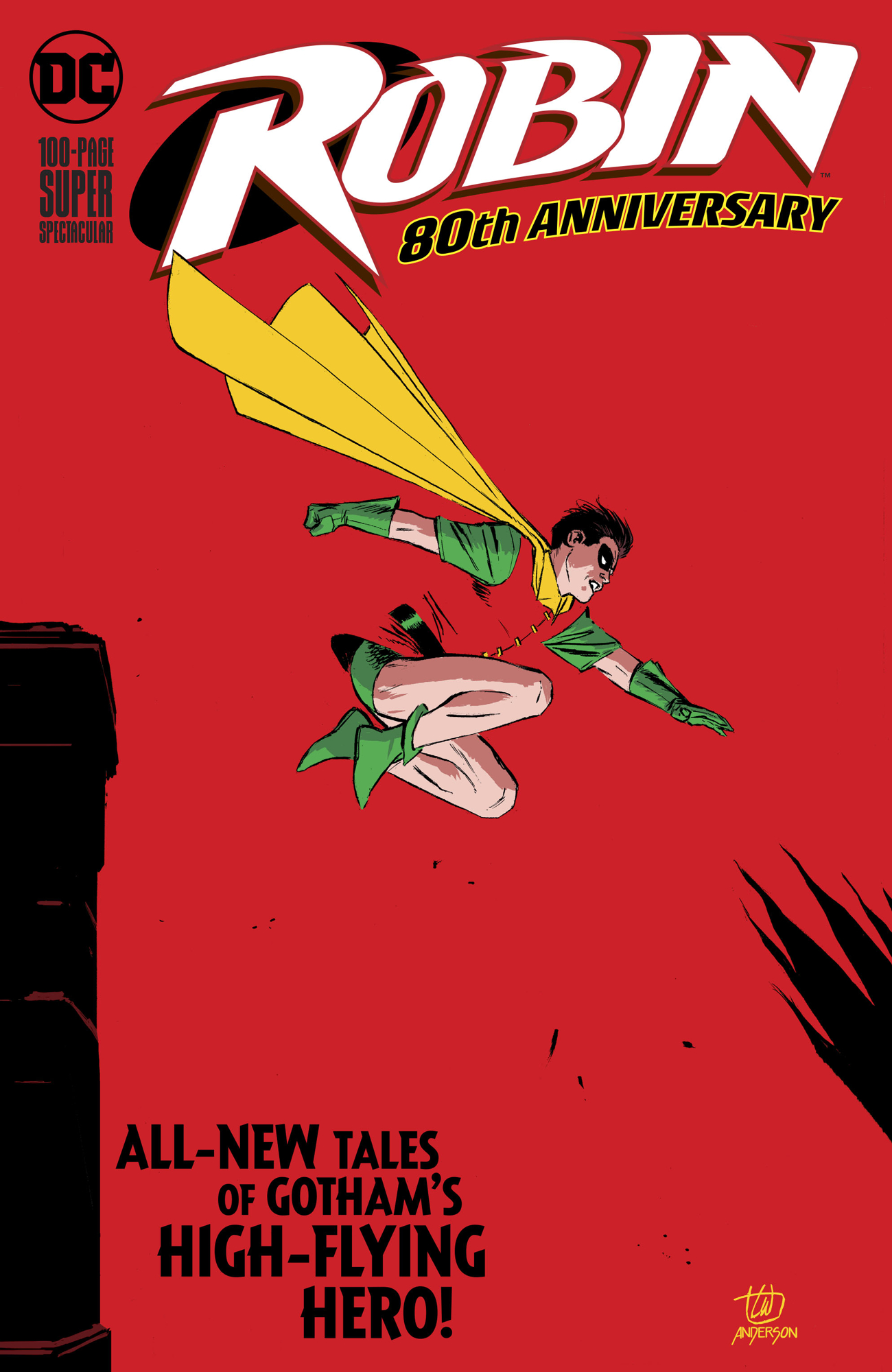 Robin: 80th Anniversary #1
Writer:  Various
Artist: Various
Cover Art: Lee Weeks & Brad Anderson
I have always been a Robin fan.  I have always preferred Robin to Batman.  I can remember as a child, watching the old Batman TV series in reruns and wanting to be Robin.  In fact, I made my mother make me one of the half-masks so I could dress up like Robin.
I don't know why I always related to the Boy Wonder more than I did Batman.  Maybe because he was closer to my age at the time or maybe because Robin, on that TV show, always had to fight the main bad guy as Adam West fought the henchmen.  Watch it next time.
Anyway, when I saw this special issue for Robin's 80th anniversary, I chose to pick it up.
There are a bunch of stories in this book that detail adventures by the different Robins over the years.  Dick Grayson has always been the one I like the most.  The rest were just pretenders.
Most of these stories were fun and showed a decent bit of each of the characteristics of the individual Robins and their connection to Batman.  These short Robin stories were considerably more interesting than the short stories of Detective Comics #1000 (the only interesting story in that thing was the Kevin Smith short story).  While none of these stood out as much as Smith's story, none of these were bad either.  They were all just solid Robin stories.