The final Re-List episode by the Top 10 guys was loaded up this morning.  It is a sad day as I have truly enjoyed these and I desperately wanted to participate.  Sadly, that was not to be.
The final episode list for the Re-List (re re re re-list!) was Top 10 Coming of Age Movies.  This was clearly a loaded category as 3 films in my top 5 were not even mentioned by either of the two participants on the Re-List this week.
According to Wikipedia,  "a coming-of-age story is a genre of literature, film, and video that focuses on the growth of a protagonist from youth to adulthood ("coming of age")." There could be some arguments over when some movies are considered coming of age movies or not.  For example, Star Wars: A New Hope was included on one of the lists on the Re-List, but I have eliminated that as a possibility.  I could see an argument for it as Luke was certainly childish when we first meet him on Tatooine.  I just do not think there is enough of a focus on that to classify the film as a coming-of-age movie.  E.T. The Extra-Terrestrial was another included that I just did not think worked for the list, despite the fact that I think it is a beautiful film.
So… for the final Re-List….
#10.  The Way, Way Back.  I saw this in the theaters and did not expect much from it.  However, it was such a great film.  Starring Liam James, Sam Rockwell, Steve Carell, Toni Collette, Allison Janney, Amanda Peetm Rob Corddry and Maya Rudolph, among others.  The story focuses on the young boy who is struggling to find his voice over a summer where he goes with his mother and her new boyfriend at a beach house.  He goes to work at a local pool and he meets Sam Rockwell, someone he ends up looking up to.  It is a very enjoyable film with some funny moments.
#9.  Ferris Bueller's Day Off.  This film would be higher up the list, but I had some questions about how much of a coming-of-age movie it actually was.  Maybe if you are looking at Cameron as your protagonist it fits.  However, this John Hughes classic was on the show's list and I found it on many lists during my research, so I decided to include it.  No doubt that it is an absolute awesome movie.
#8.  Mud.  Two young boys meet up with Mud, played by Matthew McConaughey, who is hiding out on an island in an old, broken down boat.  Being chased by bounty hunters, Mud needs the help of the boys to get away and accomplish what he had come to the area to do.  Great performances, especially from young Tye Sheridan as Ellis.
#7.  Big.  Penny Marshall's classic film about a 12-year-old boy who wishes to be "big" and he magically gets turned into a 30-year-old man.  The coming of age here is seen as the man, played brilliantly by Tom Hanks, goes about grown up life through the mind and the eyes of a little boy.  A movie full of charm and magic.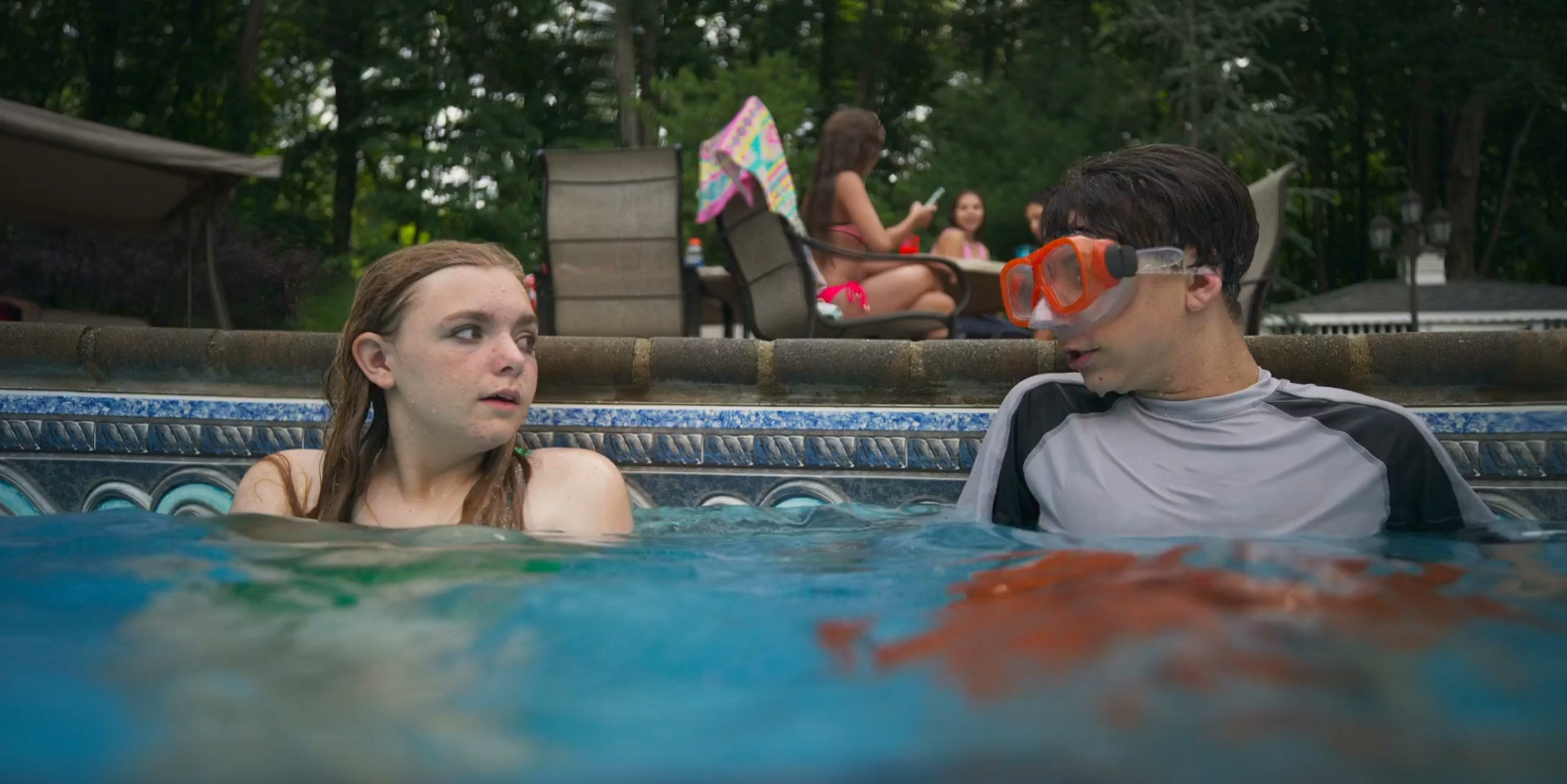 #6.  Eighth Grade.  A powerful movie that, as a middle school teacher, found completely relatable and realistic.  The first time I saw the scene of Elsie Fisher in the backseat with that teen boy, I was totally frightened for her.  I had so much anxiety and tension… proving how effective this movie was in setting up its situations.  Amazing how much director Bo Burnham got inside the mind of 8th grade kids.
#5.  The Karate Kid.  The story of Daniel LaRusso, an East coast kid who, because of his mother's job, had to move out West to California.  He had trouble making friends and wound up on the opposite side of a group of bullies.  The answer?  Karate tournament, of course!  The relationship between Daniel and Mr. Miyagi is the cornerstone of this movie and the performances of Ralph Macchio and Pat Morita carry this film right up until that crane kick to the chin.  Banzai, Daniel-san! Banzai!
#4.  Sing Street.  Another movie that caught me completely off-guard with how utterly brilliant it was.  Stemming from money problems, Cosmo had to go to a new school and he had trouble blending in.  In order to impress a beautiful girl, he said that he was in a band.  The problem?  He was not in a band.   The creation of the band and the relationship he had with the girl was beautiful and deep.  The music was criminally overlooked too.
#3.  It.  Though it is known as a horror movie, the Stephen King classic focuses on the Loser's Club, a group of outcasts teens who have to band together to fight off a killer clown.  The key element to the success of this film was the interaction of the group of kids.  They were real and relatable, even when they are doing supernatural things.  The key to the movie is the relationship with them and how they have to bond together and unite to stop Pennywise.  The sequel was just nowhere near as good as this film.
#2.  Spider-Man: Into the Spider-Verse.  Miles Morales gets bitten by a radioactive spider and winds up in the same place as this dimension's Spider-Man, just as he is fighting to the death with the Kingpin.  Miles has to face the new powers that he is discovering and has to become the hero within to step up and save his world.  The hero's journey that Miles goes on is beautifully written and perfectly punctuated by another Spider-man, Spider-Gwen, Spider-Ham, Spider-Man Noir and Penny Parker.  Such a beautiful animated film.  I love Spider-Man and I love this version.
#1.  Stand By Me.  One of the greatest Stephen King adaptations around and a film filled with fun, emotional beats and kids going through some powerfully dramatic moments.  Even still, they are able to view these moments through the vision of teenage boys.  The four actors involved in this film are perfectly cast and make such an amazing group that they play off each character brilliantly.  Each boy brings something different to the group and each boy has his own distinct character.  No time was skipped to develop each kid and the film benefits from that.  There are several moments here that bring tears to my eyes and the ending is both tragic and uplifting at the same time.  Stand By Me is a classic.
Honorable Mention:  As I said, there were a bunch that were fighting for that final spot.  Love, Simon is a wonderful story from a couple of years ago.  Edge of Seventeen had a great performance at its lead (plus Woody Harrelson is a too-relatable teacher role).  The Breakfast Club was one I wanted to make the list, but I just had to cut it.  The Sandlot is another one that is so great but just came up short.  The surprisingly good Good Boys was considered.  Disney's Moana was wonderful.  There could be many Disney animated films considered, which was part of the reason why I eliminated Moana.  Lady Bird was a film a lot of people loved, but I thought was just okay.