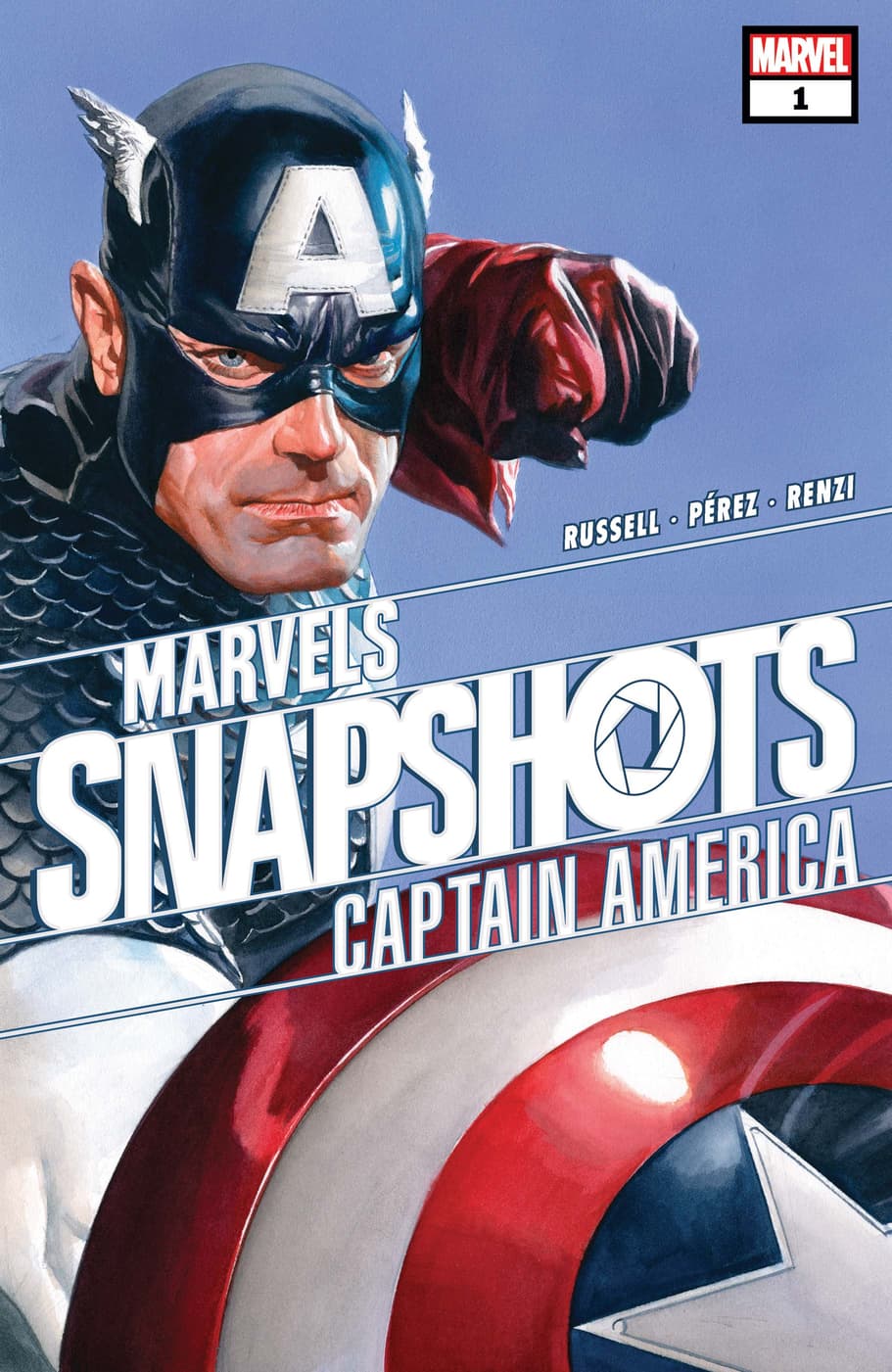 Captain America: Marvels Snapshot #1
Writer:  Mark Russell
Artist:  Ramon Perez
Cover Art:  Alex Ross
The story in the most recent Snapshot one shot is one that had underpinnings that really feel like it is relevant in the world today.
Though there is nothing specifically mentioned, this issue deals racism and how neighborhoods of black community do not receive the attention that it requires.
In the book, the focus is on a young African-American teen named Felix.  One day, there is a terrible attack on the city by a weapon called the Madbomb, which caused people exposed to lose their minds and respond in violence.  It was a short moment before Captain America and other Avengers stopped it, but the effects were dramatic.
Felix's family suffered a terrible tragedy, and his neighborhood was devastated from the aftereffects.
Felix was a technological wiz but he was not going to be able to afford to go to college.  However, Advanced Idea Mechanics (AIM) approached and recruited the boy.
This story did not have a lot of Captain America in it, but he does make some important moments.  The story was a good read, but it did feel, at times, like a disposable book.