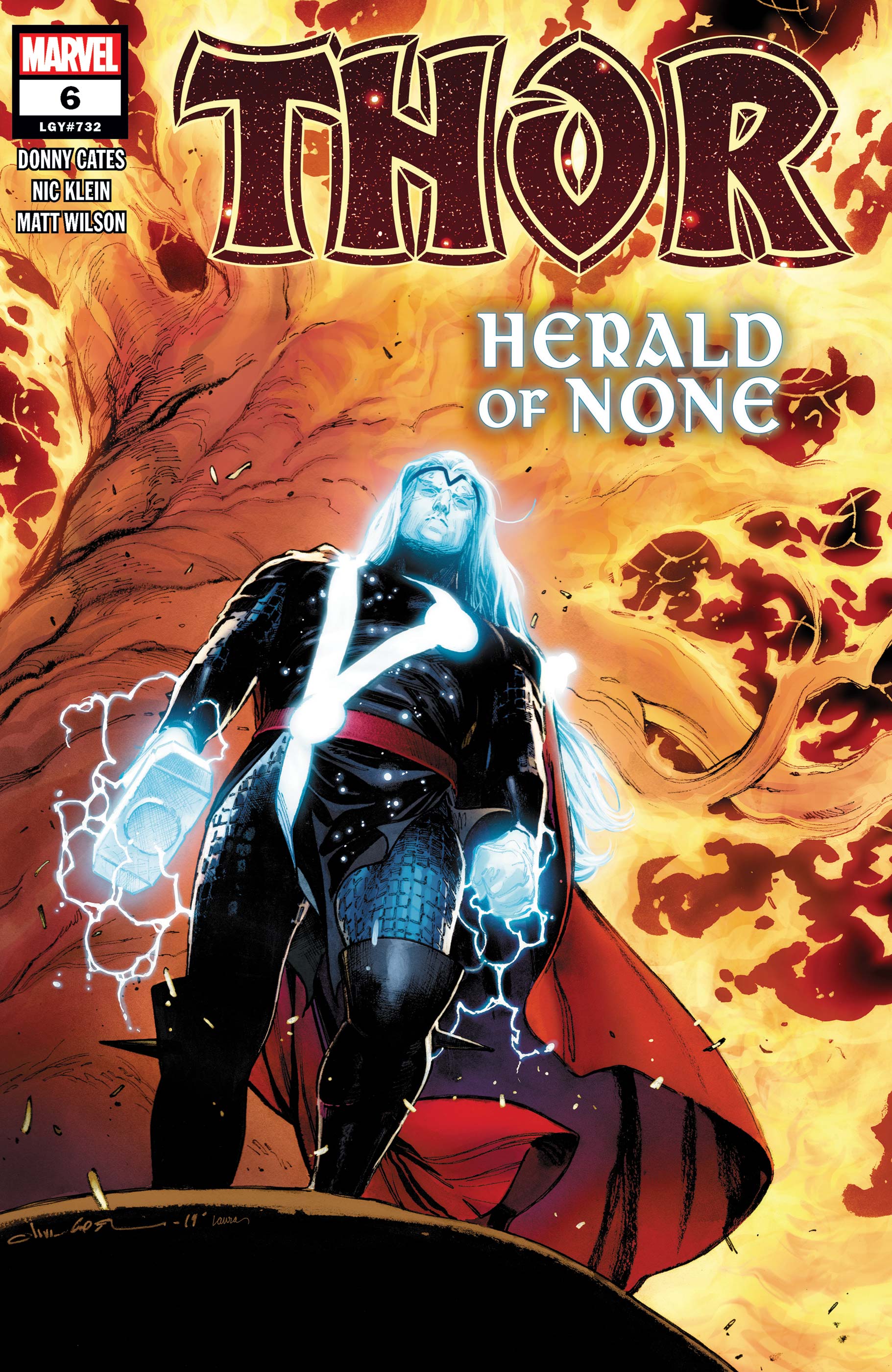 Thor #6
"The Devourer King Part Six:  Herald of None"
Writer: Donny Cates
Artist:  Nic Klein
Cover Art: Olivier Coipel & Laura Martin
Good lord.
This was amazing.  The finale of the arc that saw Thor and Galactus interacting, with Thor starting off as the new herald has been utterly fantastic.  And this ending is shocking and unbelievable.
The art is breath-taking.  The story is brutal and takes no prisoners.
And the ending is universe shaking.
Go read this.  In fact, read Thor #1-6 because this whole story arc is one of a kind.
I don't have anything but the highest regard for this series and this issue.