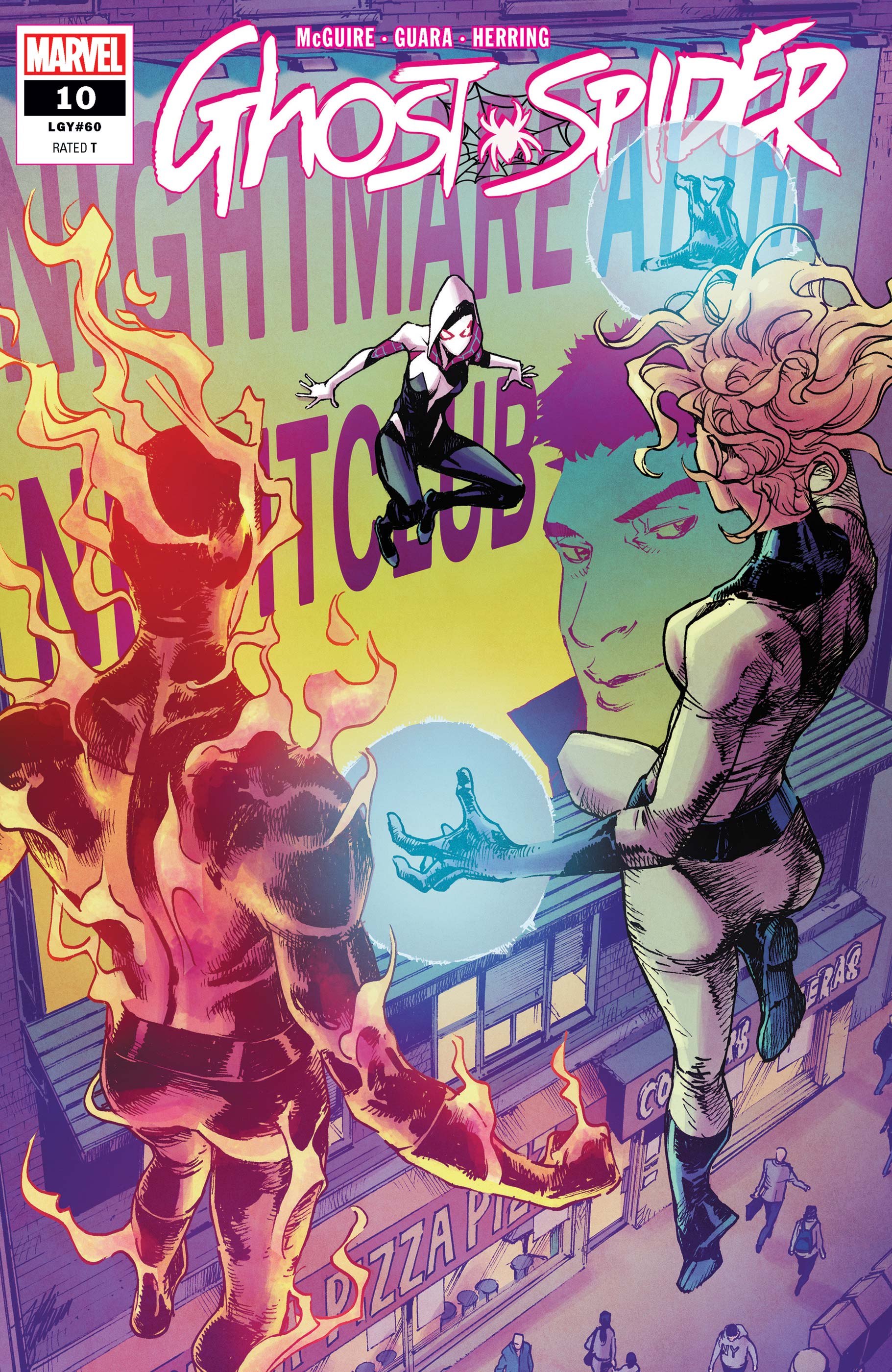 Ghost Spider #10
"When the Chips are Down"
Writer: Seanan McGuire
Artist:  Ig Guara
Cover Art:  Takeshi Miyazawa & Ian Herring
One of the collateral damages coming from the pandemic has been how several of the Marvel titles have been mucked up.
Don't get me wrong, I am not comparing the horrors of COVID-19 and the loss of so many lives to the cancellation of a comic book.  But facts are fact.  Ghost Spider #10 is the final book of the current series run and you can tell that the creative team behind it had not intended to wrap their story up so quickly.
Truly, Ghost Spider's story arc was scheduled for 12 issues, not ten.  And this issue showed that because it felt crammed with story and it felt rushed in the reveals.  The confrontation between Gwen and the Storm siblings came out of nowhere and it felt that way.  Heck, even Gwen Stacy was feeling that confusion.
Having said that, the story was really great and was taking the character in a fantastic (pardon that pun, it was unintentional) direction.  I would have loved to have seen this over two more issues.
Unfortunately, Ghost Spider fell victim to a series of cancellations that ended several very solid books.  I am going to miss Ghost Spider as I had been enjoying the story being told by Seanan McGuire.  Ghost Spider is one of the most original creations of the last few years and the new use of Johnny and Susan Storm in Gwen's dimension was very creative.  Heroes more concerned with their social media accounts and their image, which brought them into conflict with Gwen is a solid story.  I wish it had time to develop more than what we got.
I am sure that Ghost Spider will return in the Marvel Universe and I hope she will continue to grow as a character.