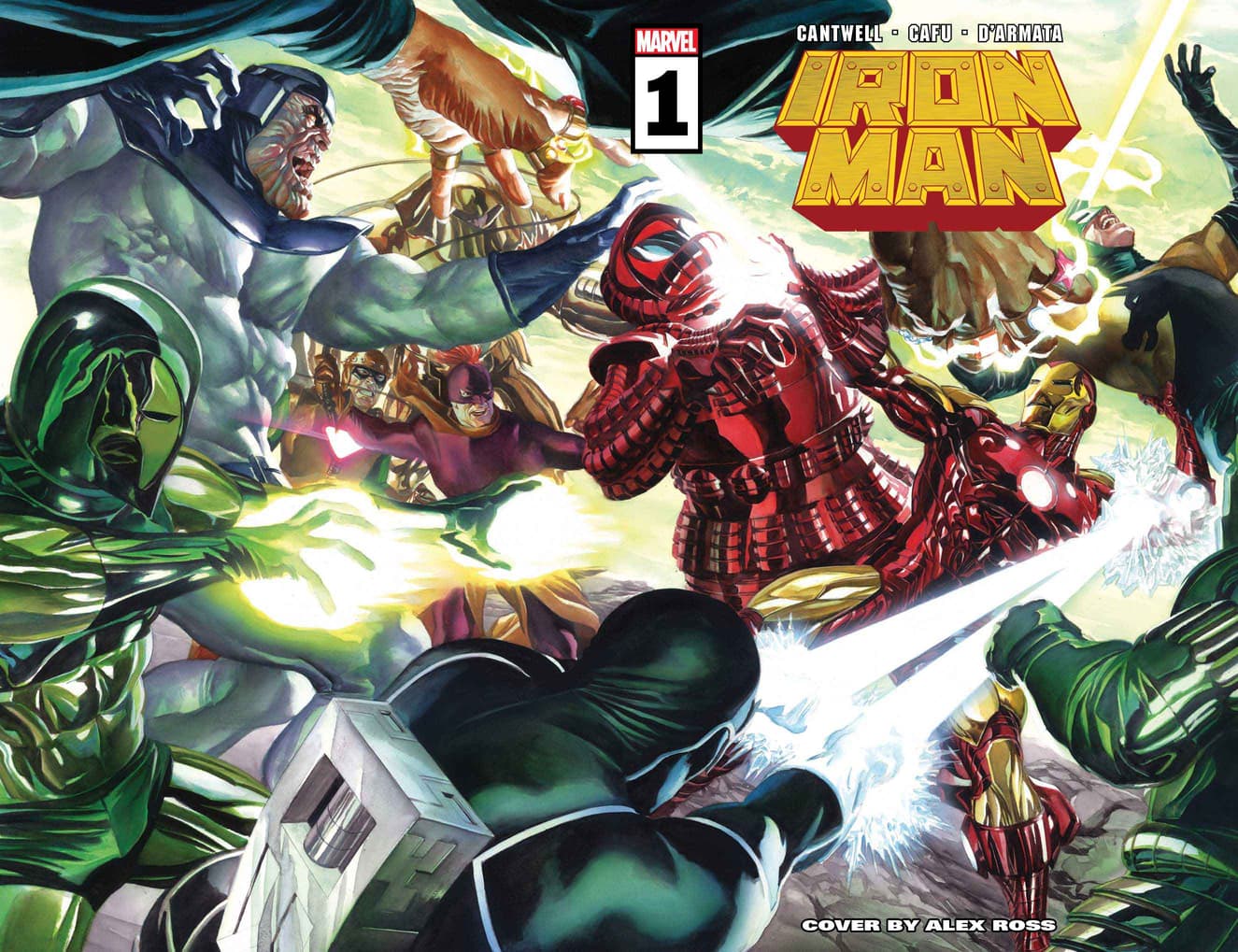 Iron Man #1 (2020)
"Rest Your Brains"
Writer:  Christopher Cantwell
Artist:  Cafu
Cover Art:  Alex Ross
After the run of Iron Man 2020, I was ready to see Tony Stark's return to prominence in the Marvel Universe.  I feel as if Tony has been crushed too much and his character was messed up.  That was why I was so pleased with the new Iron Man series from Christopher Cantwell.  It feels like a great new start for the iconic character.
I really enjoyed the new direction and the arrival of Tony Stark.  I also thought the use of Patsy Walker's Hellcat was an interesting choice.  I guess Tony Stark has to have a redhead hanging around.  It was also intriguing how they ended the Janet Van Dyne/Stark relationship in like two panels.  It made me think about JJ Abrams' Rise of Skywalker  just wiping out some of the materials from the Last Jedi.  
I found the framing technique of the "Tweets" really funny and engaging. It worked well for me.
The art in here from Cafu was gorgeous. I did not know much about Cafu, though I remember some wonderful work in Jane Foster: Valkyrie. There is a new suit of armor for Iron Man designed by Alex Ross and it is a wonder.
This is a great start and I enjoyed this more than I have for quite a long time.