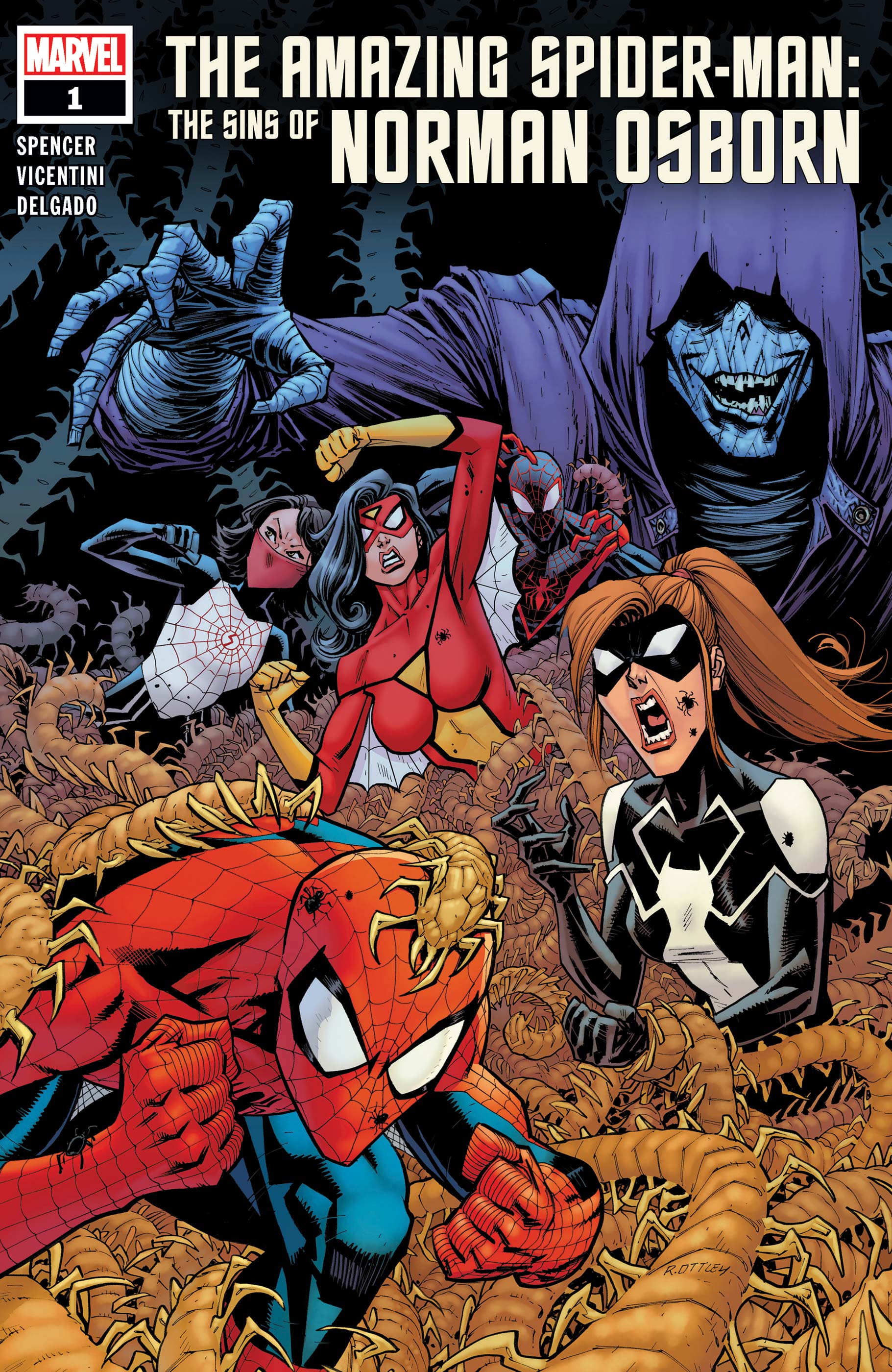 The Amazing Spider-Man: The Sins of Norman Osborn #1
Writer: Nick Spencer
Artist: Federico Vicentini
Cover Art: Ryan Ottley & Nathan Fairbairn
I have to say that I typically dislike this kind of promotion. There is no reason this issue had to be a number 1. It could just be part of the Amazing Spider-Man series since it basically takes the storyline of the Sin Eater and continues it. Marvel does this a lot with their event runs and it is very annoying. Add to the fact that a lot of these types of issues feel disposable and unimportant to the storyline makes it even worse.
However…
This was just tremendous.
I loved this issue. There was so much going on and it certainly brings the story to a new level. The interactions between Spidey and Osborn are amazing and the formation of the group of Spider-people who plan on helping Peter out is special.
This book continues the build of the Sin Eater (with a mouth dropping moment inside Ravencroft) and the mystery of Kindred. And Norman Osborn is easily heading back for big things.
The Amazing Spider-Man series has been building this story for awhile now and this book was one of my favorites this week. Nick Spencer has been knocking it out of the park lately and I am excited to see where this goes from here.