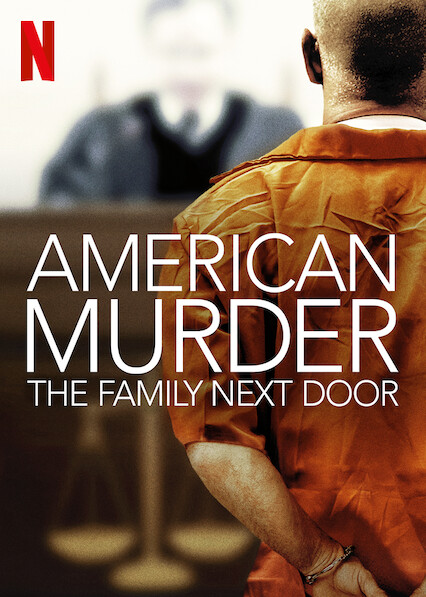 This one is a difficult watch.
The new documentary American Murder: The Family Next Door was brutal, painful and shocking as it focused on the 2018 murders committed by Christopher Watts against his wife Shanann and his two daughters, CeCe and Bella. The film used archival footage from the police, social media and other places to tell the story.
With the use of this true footage that allowed us to see these people, the victim, killer and bystanders, as the investigation developed, this documentary was desperately tough to watch and deeply haunting. There was a truly surreal feel about the film as it jumped around the timeline of events that shocked the community of Frederick, Colorado.
I had not heard about this story, so when the documentary took a turn with a neighbor pointing a suspicious finger at Chris, I was not expecting it. Then to watch this man slowly disintegrate in front of everyone was something to witness.
The documentary, filmed by Jenny Popplewell, had a massive reveal as Chris confessed to his father that he had killed his wife. It had that same kind of shocking feel as the ending of HBO's mini series The Jinx: The Life and Deaths of Robert Durst had. Chris blamed the deaths of the daughters on Shanann, claiming that he killed her after she had killed them.
The posts on social media and multiple text messages and videos told a different story, and it was not too long until he was pointing police in the direction of where the bodies of his family were placed.
Listening to his eventual explanation of what happened was horrendous and heartbreaking.
While I could see how some people could consider this exploitation of a family tragedy, the family of Shanann supported the film and it had a message to present about the violence against women and the use of social media. This elevates the typical true crime documentaries.
This documentary is an important watch, but understand that it will stir up feelings that go all across the spectrum. The unbridled sadness of these innocent lives being ended to the disgust of the evil committed by this man to the bizarre realization that you are watching the unraveling of the case in front of you. It is a powerful doc, but also a truly upsetting one.