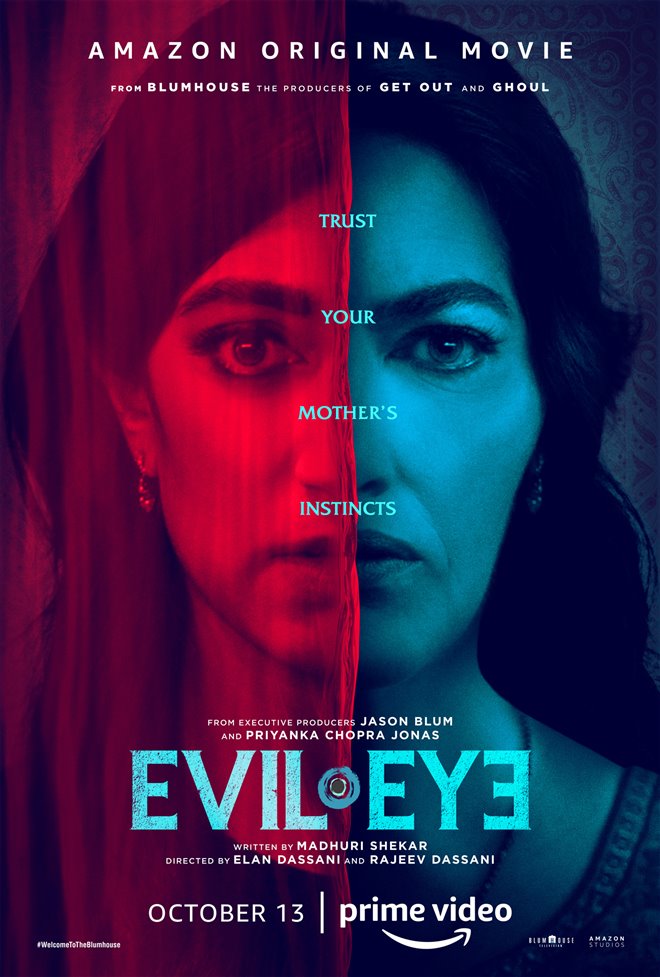 Blumhouse has released four new horror films on Amazon Prime for the month of October. Two of the films were dropped last week while this week sees the next two. The first one I saw was Evil Eye.
Usha (Sarita Choudhury) seemed to be a typical Indian mother, worrying that her only daughter Pallavi (Sunita Mani) would never find a husband. However, when Pallavi finds a new boyfriend Krishnan (Bernard White), Usha begins to have doubts about him and connects him to an incident she faced over 30 years before.
The premise of this film is interesting but it takes a while to get to it. While I do not mind a slow build, there needed to be some more drama along the way. And what was weird was that the film went from such a slow burn to full speed that it felt like a drastic tonal shift that practically gave me whiplash.
The performances were good. I believed everything that I saw and I thought each actor brought something original and intriguing to their roles. I liked that though it was an Indian culture on display that it did not dominate the film. It was not about trying to show the differences, it was more of a universal fear.
The idea behind the disapproving parent is all throughout the film and is taken to another level. The concept of the rebirth of evil is a constant that shows us how it can negatively affect a life.
While this kept my attention, it seemed as if the resolution came out of nowhere and derailed what was happening in the first part of the movie.
2.75 stars