SPOILERS FOR INVINCIBLE
Robert Kirkman has had a lot of success in comic books. The Walking Dead is one of the best and most successful comic series to come along outside of the Big Two companies. He is currently working on another Image comic called Firepower.
However, one of the most beloved series from Kirkman was known as Invincible and became one of the premier titles in the independent circuit.
Now, Amazon Prime has taken the IP of Invincible and turned it into an animated series aimed at the adult fans of the comic, releasing the first three episodes this week.
I had never read any of the Invincible comics, but the character was always an interesting one. Son of the world's greatest hero, Omni-man, Invincible has joined his father's war to help save the earth from evil and dangers. Along with a cavalcade of super heroes, Invincible does a good job of telling its story.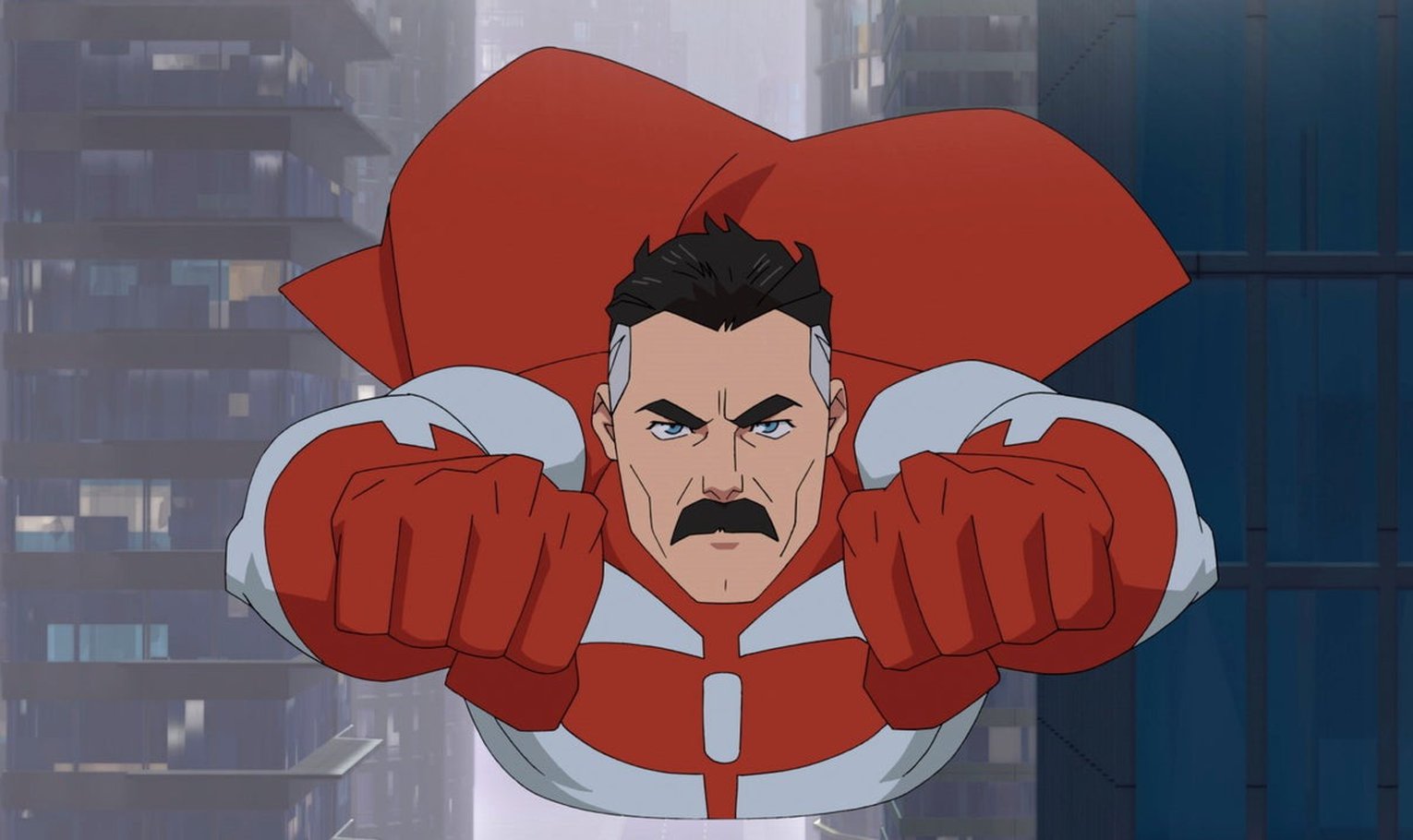 Invincible is Mark Grayson (voiced by Steven Yeun) the son of Omni-Man (J.K. Simmons), an alien from the planet of Viltrum, a planet filled with beings with super powers. Mark gets his powers around his 17th birthday and begins training with his father.
Sandra Oh voices Mark's mother Debbie, who has had a happy marriage to Omni-Man (aka Nolan).
Earth's heroes, The Guardians of the Globe, are here as well, though their fates are not positive ones for the team. At the end of the first episode, Omni-Man arrives at Guardians HQ and slaughters the entire team, before slipping into a coma himself. That was an unexpected twist to the show and really set up the series as one with stakes and surprises.
After three episodes, we have no idea why Omni-Man did what he did, but I have to say that I am fascinated to find where this is taking us. It was as if Superman turned on the Justice League.
We also meet the Teen Team, featuring a group of heroes closer to Invincible's age. Among them, Mark connects with Atom Eve (Gillian Jacobs), who helps Mark through some of the beats of being a super hero.
There is a huge voice cast here as well including such notable performers such as Mark Hamill, Zazie Beetz, Zachary Quinto, Walton Goggins, Michael Cudlitz, Khary Payton, Seth Rogen, Michael Dorn, Mahershala Ali, Ezra Miller, Jason Mantzoukas, Lauren Cohen, Kevin Michael Richardson and Clancy Brown.
Invincible is notable as well because of the adult manner in which the show is presented. It is certainly rated R, with plenty of swear words and blood splatter. In fact, the first couple of episodes were extremely filled with blood in the violence. I am not sure that I thought it was necessary to show all the animated blood. It felt more distracting than realistic. It might have been effective in a live action setting, but this animated show feels nothing more than exploited using the blood.
Mark is a fantastic protagonist and you find yourself rooting for him easily, though I can say that I worry about when he discovers the truth about his father and his crime.
Invincible is scheduled for a total of 8 episodes, releasing from now on, one a week, on Fridays on Amazon Prime. There is enough here for me to continue to watch, adding it to my weekly viewing of The Falcon and the Winter Soldier and Superman and Lois.