So we are up to the worst movies of the year.
The amount of bad films that I saw this year was down. The fact is that I used to go to the theater to see nearly all of the new releases, no matter what. However, with the pandemic still a problem, if I saw that a film had low Rotten Tomatoes scores or bad word of mouth, I would not go to it. They were also less likely to be bought on a streaming service.
So there is only 20 films this year that make this list.
Through the year, I give star ratings for the films I review. However, those star ratings go out the window for the final consideration for this list. It may help me narrow the list down, but just because one film got 1.5 stars and another got 1.8 stars, it does not mean that is the order that I have it. Opinions on films can change as time moves on.
Finally, this is my list and my opinions. If you disagree, that is fine. It is your right. If you do not like Worst Films lists, that is fine too. You are entitled to your opinion. I disagree and that is my right.
Top 20 Worst Films of 2021
#20. Don't Breathe 2. I loved the first film, but when they tried to make Stephen Lang's character the hero of this film after his character was a murderer and a rapist in the first one. Lang was like a superhero too. He did not feel like he was blind. All in all, really disappointing.
#19. Peter Rabbit 2: The Runaway. James Cordon's vehicle was watchable the first time, but the new sequel was terrible. It had a ridiculous story with the humor very limited.
#18. Snake Eyes: G.I. Joe Origins. I guess that new G.I. Joe series of films is a no go, huh? Snake Eyes was truly the villain of this movie and Stormshadow was the hero. Then, the fight scenes were unwatchable.
#17. F9. The Fast and the Furious films were never great, but it went completely off the rail this year. They sent the crew into outer space in a car. The long rumored trip to space actually happened.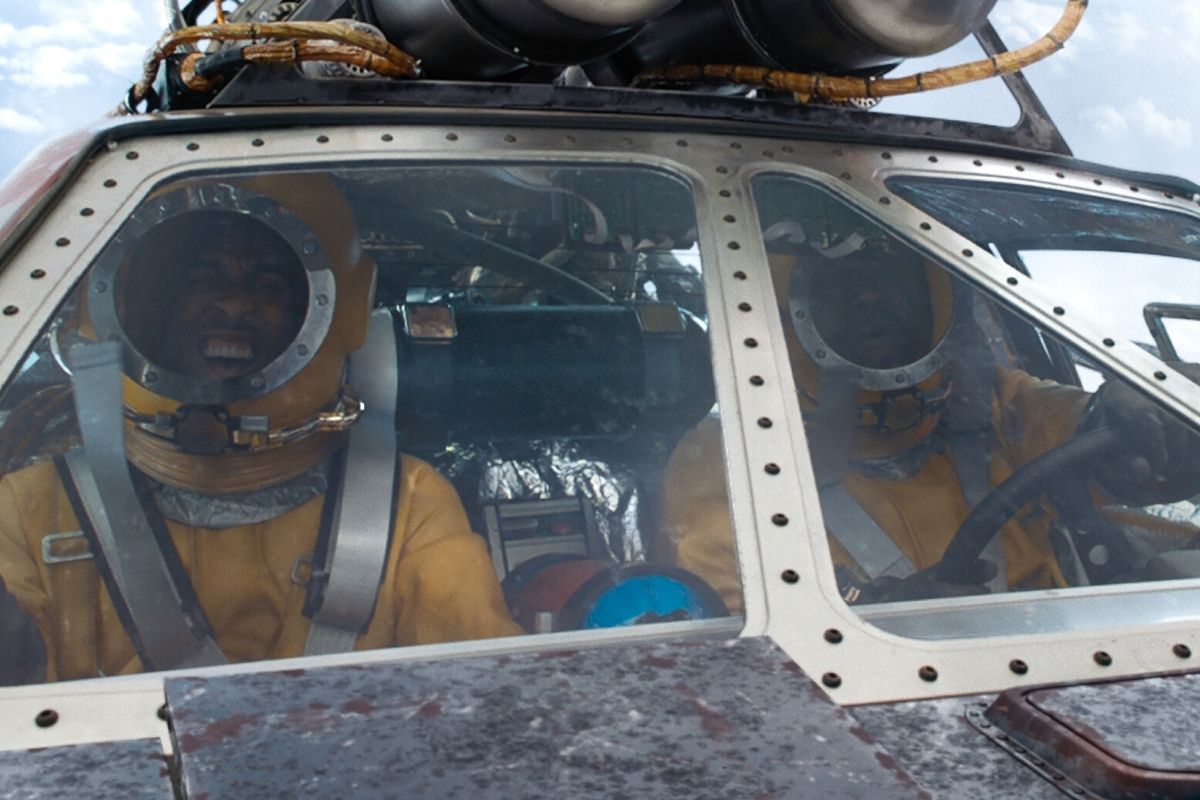 #16. Voyagers. It was like Lord of the Flies in outer space, only with less tension or surprises. It was pretty dull too.
#15. Halloween Kills. So many things wrong with the new sequel. The trailers made it look as if this was going to be the final confrontation between Michael Myers and Laurie, but they never see each other in the film. "Evil dies tonight"? Nah.
#14. Woman in the Window. Amy Adams is an agoraphobic, alcoholic, pill-popping child psychologist who witnesses a murder across the street that nobody believes happened. A poor person's Rear Window, Woman in the Window has so many ridiculous twists that it becomes idiotic.
#13. The Unholy. A young girl seems to have gained the power of healing from the Virgin Mary, but Jeffrey Dean Morgan has doubts. I wish I had doubts before seeing this.
#12. The Forever Purge. In a film all about the anti-immigration ideas, the Forever Purge wastes our time with silly characters and bad decisions.
#11. Space Jam: A New Legacy. In what turned out to be a basic commercial for HBO Max and the WB franchises, LeBron James added to the argument why Michael Jordon is better than he is. And they killed Bugs Bunny.
#10. Reminiscence. Hugh Jackman stars in this sci-fi love story about memory and searching the past for lost memories. This neo-noir wannabe is just a waste of time.
#9. Thunder Force. How can a film with Octavia Spencer and Melissa McCarthy be this unfunny? The worst superhero movie of the year would have been higher if it had not been for Jason Bateman's Jerry the Crab character. The rest is terrible.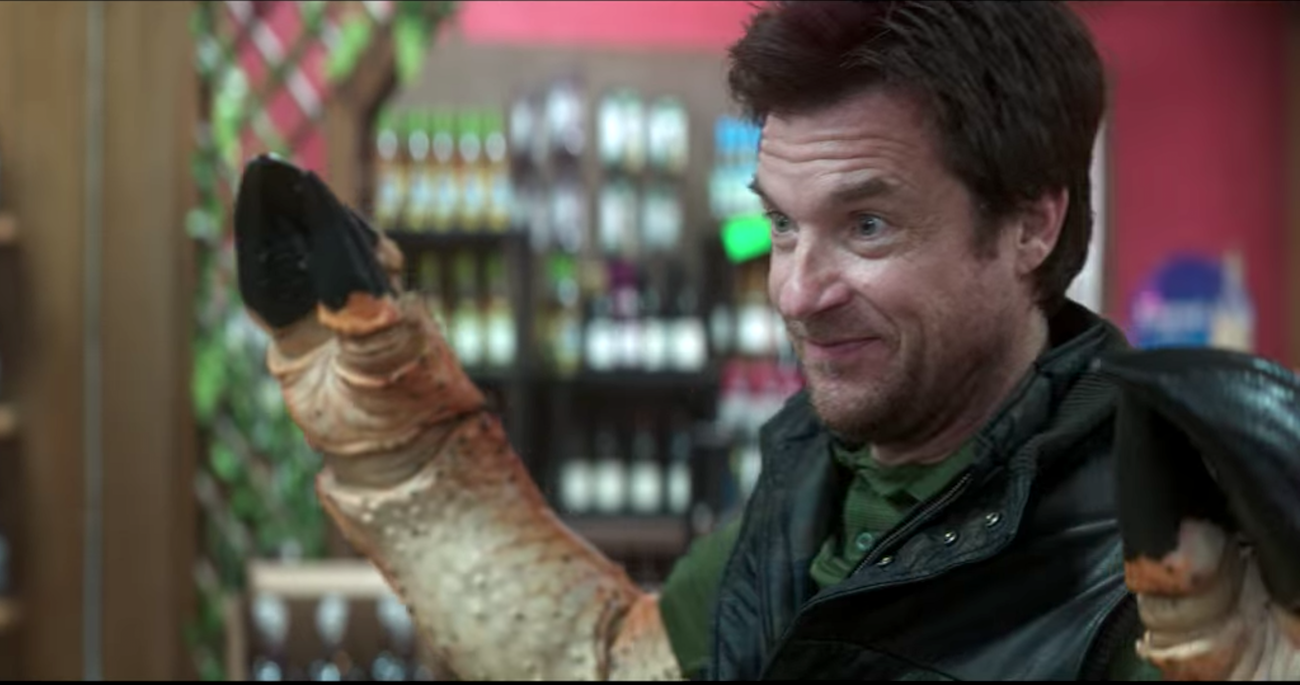 #8. Addams Family 2. I do like the character designs of the Addams Family in this animated film, but the story is so stupid and the character choices make zero sense. You should not have to dumb down the Addams Family to get kids to enjoy it.
#7. Monster Hunter. Another failed video game adaptation, Milla Jovovich plays the same character she has been playing since The Fifth Element. Oh, how I miss Leeloo.
#6. Mortal Kombat. Another failed video game franchise film. Mortal Kombat is dumb and dull. It takes too long to get into the story and it never gets to what we wanted to see.
#5. America: The Motion Picture. I hated this. I had hear some positive things, but it has ever bit of humor that I despite. I found it completely unfunny and mostly offensive. One of the worst animated film of the year.
#4. Paranormal Activity: Next of Kin. I have no doubt that this movie was, in no way, a Paranormal Activity movie. I believe they had a film and they tossed the Paranormal Activity tag on it to try and boost the film's profile. It failed.
#3. The Devil Below. Honestly, any of the top three could have been #1. These are the three lowest rated films of the year for EYG. I am so glad this is the last time I have to talk about this movie.
#2. Infinite. I purchased Paramount + to see if this was as bad as everybody was saying. It is. Don't watch it.
#1. Tom & Jerry. There is a reason why the old Tom & Jerry cartoons were shorts. This was just terrible use of these characters in a stupid film with a idiotic story. This was one of the earliest films of the year and ends it on the top of the worst list.