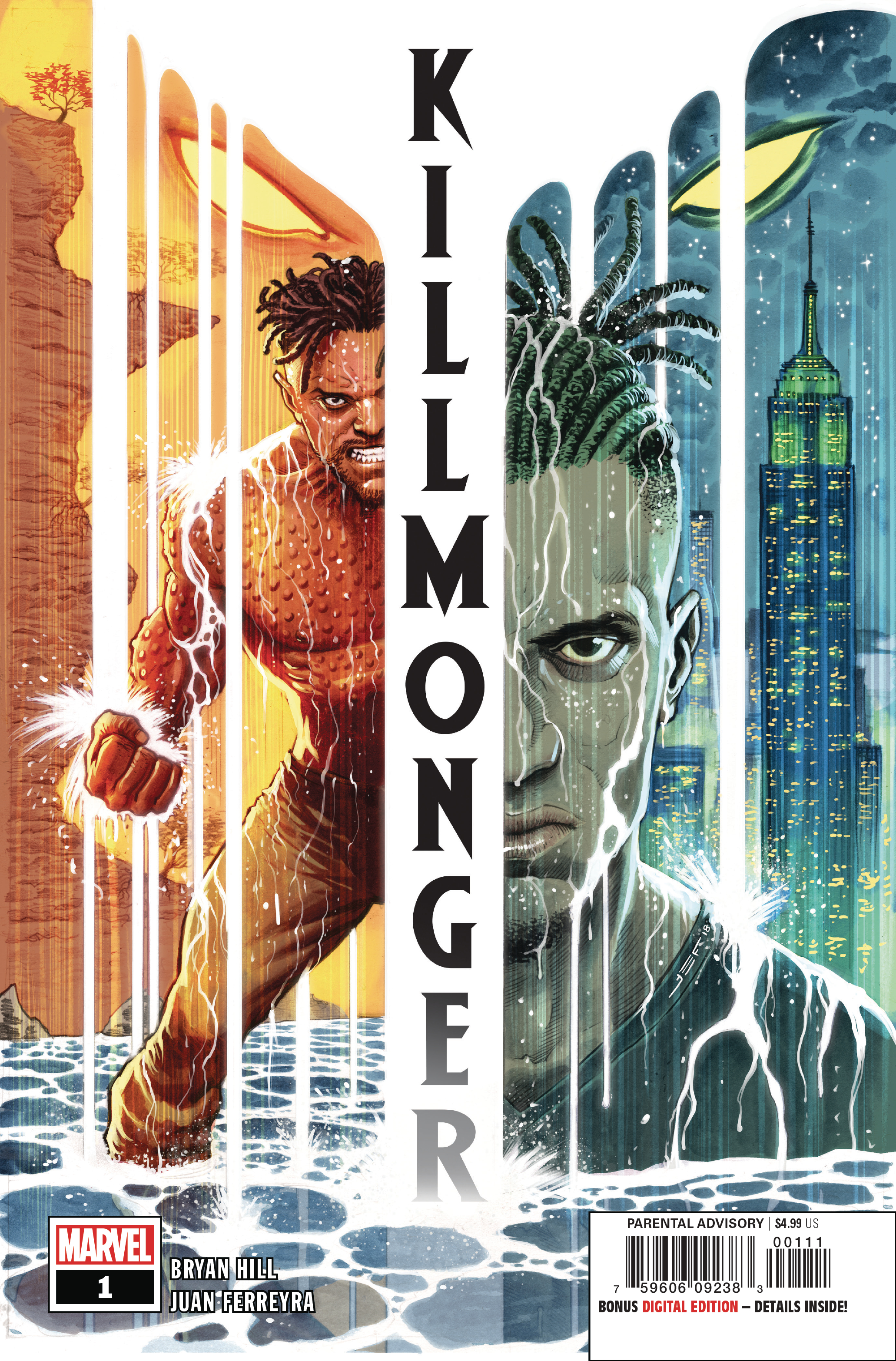 Killmonger#1
"By Any Means"
Writer:  Bryan Hill
Artist:  Juan Ferreyra
Cover Art:  Juan Ferreyra
Because Marvel Studio's Black Panther was a huge billion dollar hit, we now have a mini series based on the villain played by Michael B. Jordan in that film.  Killmonger#1 came out this week detailing a story of Killmonger's past, nearly an origin story.
Now, Michael B. Jordan's portrayal of Killmonger in Black Panther was amazing, but this comic version was not quite to the same level.
While I thought the art was solid, I had a difficult time engaging myself with the story. I thought the Killmonger character certainly did not pop as much on the page as he did on the screen.
This actually highlights to me one of Marvel Comics biggest flaws.  Once something is popular, they drive it into the ground.  How many X-Men books were there?  How about Deadpool?  Wolverine?  Spider-man (although Spidey is my favorite character so he needs all those books).
Right now Marvel has had a couple of Black Panther books, a book featuring the Dora Milaje with Spider-man, the X-men etc, a book with Shuri, The World of Wakanda, and now Killmonger.  Where is that book featuring Everett Ross?
I mean, The Immortal Hulk has become one of their biggest, hottest comics, so look for a renewed number of Hulk books coming soon to try and grab onto the momentum.
Marvel does not seem to understand that the glut of books of these characters hurts the character in the long run.  Just write good stories with your characters and don't try to overexpose EVERYTHING and you may have a chance at success, because you have great characters.
Killmonger feels like it is too much and the story is unneeded.