I am so excited about Spider-man: Into the Spider-verse, which comes out December 14th.  As a huge Spider-man fan, I cannot wait to see it.  So John and Matt paid tribute to that film this week on the Top 10 Show with the Top 10 Animated Superhero Movies.
I immediately, of course, think to myself…how are they going to do that?  There were not very many that fit the category, but when they said that they would be adding films that were non-theatrical released, the number of choices multiplied.
10.  Batman: The Dark Knight Returns part 1 & 2.  There are a bunch of Batman animated movies on this list because DC Animated movies are great.  And this adaptation is one of the greatest mini series of all time.  Dark Knight Returns is a comic classic (an EYG Hall of Fame member) and it translates beautifully to the screen. This should have been released theatrically.  It is the perfect example of what Batman vs. Superman should have been.
#9.  Batman: Assault on Arkham.  This turns out to really be a Suicide Squad unofficial film and it should have been what the live action Suicide Squad should have been.  It is amazing that the animation is so good for DC but their live action films are, at best, divisive.  I found this so exciting and dramatic and it shows how good the Suicide Squad could be.
#8.  Teen Titans Go to the Movies.  I did not think this was going to be any good and then I heard positive word of mouth.  Then I saw it and I loved it.  It was incredibly funny, completely meta and filled with DC Comic Easter Eggs everywhere. Just sitting in the theater and watching the crowd of heroes at the movie theater and seeing DC characters that you never see on screen.  So much fun.
#7.  Batman: The Mask of the Phantasm.  This is considered one of the best Batman animated movies around, coming off the Batman: The Animated Series success.  We had a Bruce Wayne love story at the center of this film as well.  It has been a long time since I saw this, hence the reason it is lower on this list.
#6.  The Incredibles 2.  This year's big Pixar sequel throws Elastigirl to the front and center of the story as Mr. Incredible stays at home with the kids. Bob has to learn new math, try and fix Violet's love life and try and wrangle baby Jack-Jack and his discovery of new powers.  Jack-Jack and his fight with the raccoon is one of the best scenes of the year.
#5.  The Lego Batman Movie.  This is my favorite of the Lego movies and it is one of the best film portrayals of Batman in a long time.  It is also one of the films that has perfectly shown the sick relationship between Batman and the Joker.  It is a laugh out loud movie and it uses the Lego genre beautifully.  Who would have believed that one of the side characters in the Lego Movie could carry his own film.  Even with it being Batman.  But the joke did not wear thin.  It was great.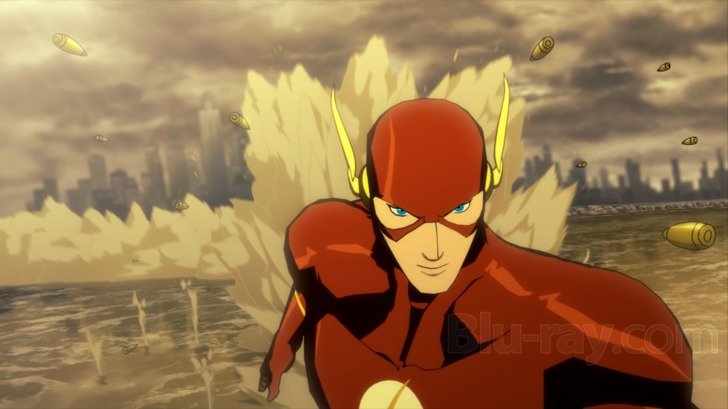 #4.  Justice League: Flashpoint Paradox.  This was my number one animated movie in 2013.  In an alternate timeline (thanks Barry), the world is a much more dangerous place.  Batman is now Thomas Wayne.  Aquaman is one bad ass.  Based on the classic DC Comics storyline, Flashpoint Paradox allows the writers to tell a story where they can do anything they want.  It is one of the best Justice League movies you are going to find.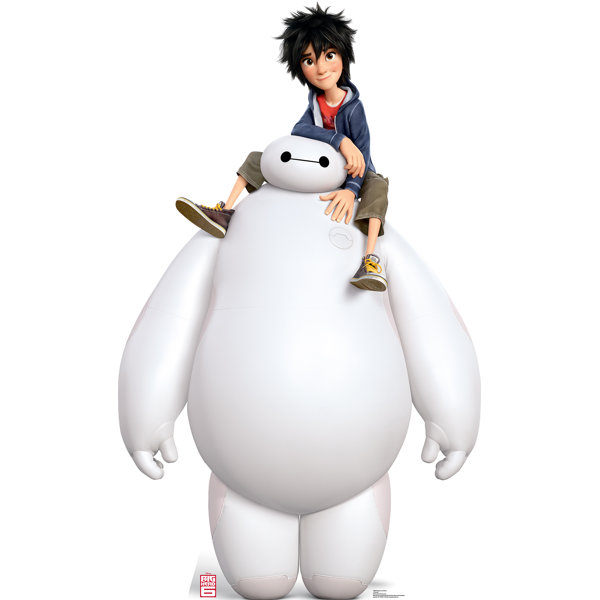 #3.  Big Hero 6.  Here is a Marvel property that was unexpected, but it turned out brilliantly.  Baymax became a huge breakout character in this film and wound up winning an Oscar.  The relationship between Baymax and Hiro carry this movie.  It is extremely sweet, but it is also a great action movie with some intriguing characters.  We also get one of the best Stan Lee cameos around.
#2.  Incredibles.  The original Pixar superhero movie that created a huge sensation is the Incredibles.  The family superhero is a classic trope and this is done perfectly here.  And the villain is one of the great ones around in Syndrome.  The villain who is connected to the hero and becomes a villain because he is rejected by said hero.  The Incredibles will always be one of the great super hero films.
#1. Batman Beyond: The Return of the Joker.  I love this movie.  I wasn't sure if I should put it at number one, but, as I was debating the choices, I kept thinking about the flashback section of the film where we see the Joker's death and the trauma that the Joker put Tim Drake through.  That was devastating and heart breaking.  This is how brutal the Joker can be and how he really would push the boundaries.  The whole brainwashed Robin bit was tough to watch.  I loved it.  The mystery of how the Joker comes back to "life" is tremendous.  And the pain and feelings these people had remembering the past was real for me.  If you have not seen this before, treat yourself.  One of the best uses of Batman Beyond.
Honorable Mentions:  There are a bunch of them.  Unfortunately, a lot of Marvel animated films are, at best, okay.  I almost put Hulk Vs. on the list, but I cut it.  Other Marvel films I considered was Ultimate Avengers, Doctor Strange, Planet Hulk.  I loved the Batman: Return of the Caped Crusaders with voices of Adam West and Burt Ward.  Batman: Sub-Zero made Matt's list and it is fantastic.  Batman: Under the Red Hood was another great Batman movie.  Justice League: New Frontier and Justice League: Doom are two wonderful Justice League movies.  Wonder Woman and Green Lantern are tow awesome movies.  Green Lantern had Nathan Fillion voicing Hal Jordan.  I am guessing that Spider-man: Into the Spider-verse will be on this list after I see it Thursday night.