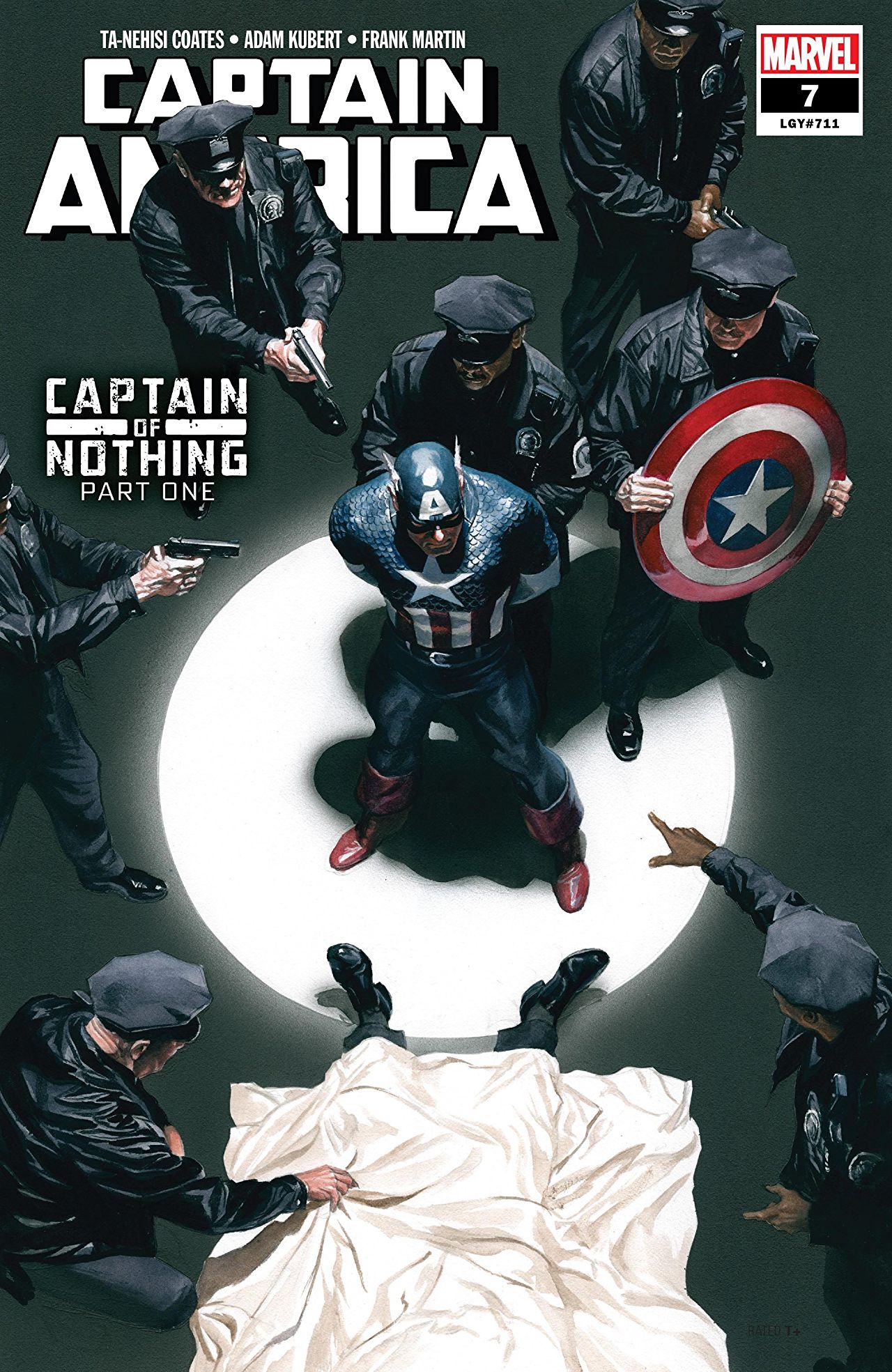 Captain

America

#7
"Captain of Nothing Part One"
Writer:  Ta-Nehisi Coates
Artist:  Adam Kubert
Cover Art:  Alex Ross
A new story arc begins for the Captain America title.  Thunderbolt Ross is dead.  Killed.  Murdered.  And it seemed as if the murder blow came from a "disk-like object".
A shield?
Steve Rogers is the leading suspect in the murder of General Thaddeus "Thunderbolt" Ross, a longtime Marvel Comics character who had once been the Red Hulk.  However, something intriguing is going on, but Steve Rogers turns himself in.
The feel of the story is dark.  I have a feeling we will be diving deep into the character of Steve Rogers and his trouble with the U.S. Government.  He makes a reference that this trouble goes all the way back to the Registration Act, which was from Civil War.  I hope this arc really examines the history of Cap over these last few years, from Civil War to the Hydra Supreme Commander.
I would love a mystery of who killed Thaddeus Ross too.  Issue six gave us some hints, but that does not mean that we have an answer.
This feels like a turning point for Captain America and the hope that he will be able to reclaim that spot he has lost in the eyes of the people of the Marvel Universe.