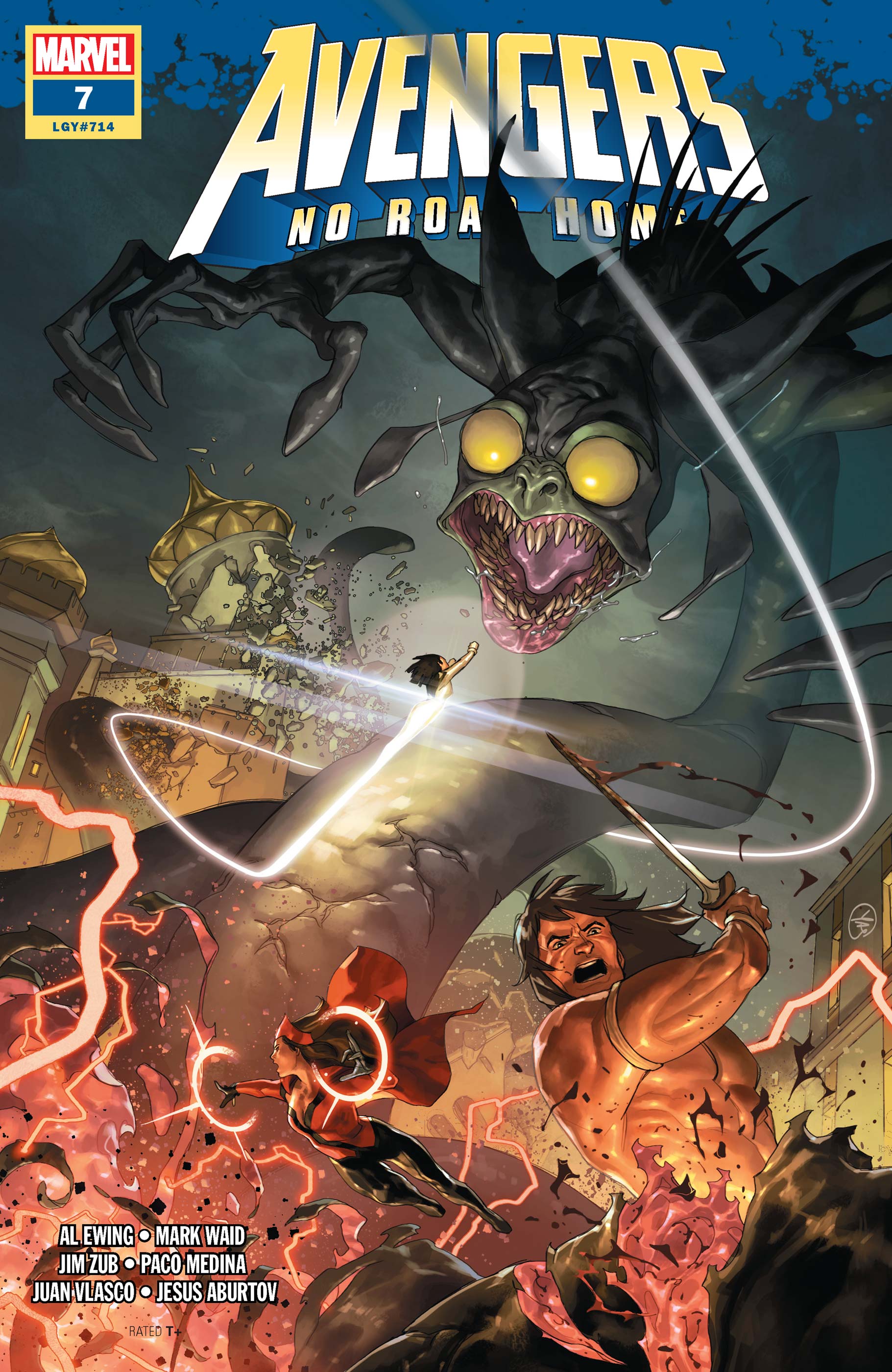 Avengers: No Road Home #7 (of 10)
Writer:  Jim Zub, Mark Waid & Al Ewing
Artist:  Paco Medina
Cover Art: Yasmine Putri
Each week, Avengers: No Road Home just keeps getting better and better.  This issue was so good that I flew through the book.  This week, we had the point of view, heavily, of Monica Rambeau, Spectrum.  And her thoughts and concerns as the team reunited with Scarlet Witch (and Conan, by the way) to battle Nyx and try to keep her away from the shard that she had been searching for. This was the main thrust of the issue and it was completely exciting.
We only get a few pages of Hulk, Hawkeye and Rocket, and yet, it is clear that they are setting up something big with these three.  I can't wait to see where they go with this.
Again, the reason Avengers: No Road Home is so great is that they are focusing on characters.  Even in a major battle between the Avengers and Nyx, they focus in on Monica and her doubts, and Wanda and her perceived weaknesses.  Even Conan is reacting because of grief and loss.  It is so well developed that it is a tremendously fun read.
What could be next?  We'll see next week!