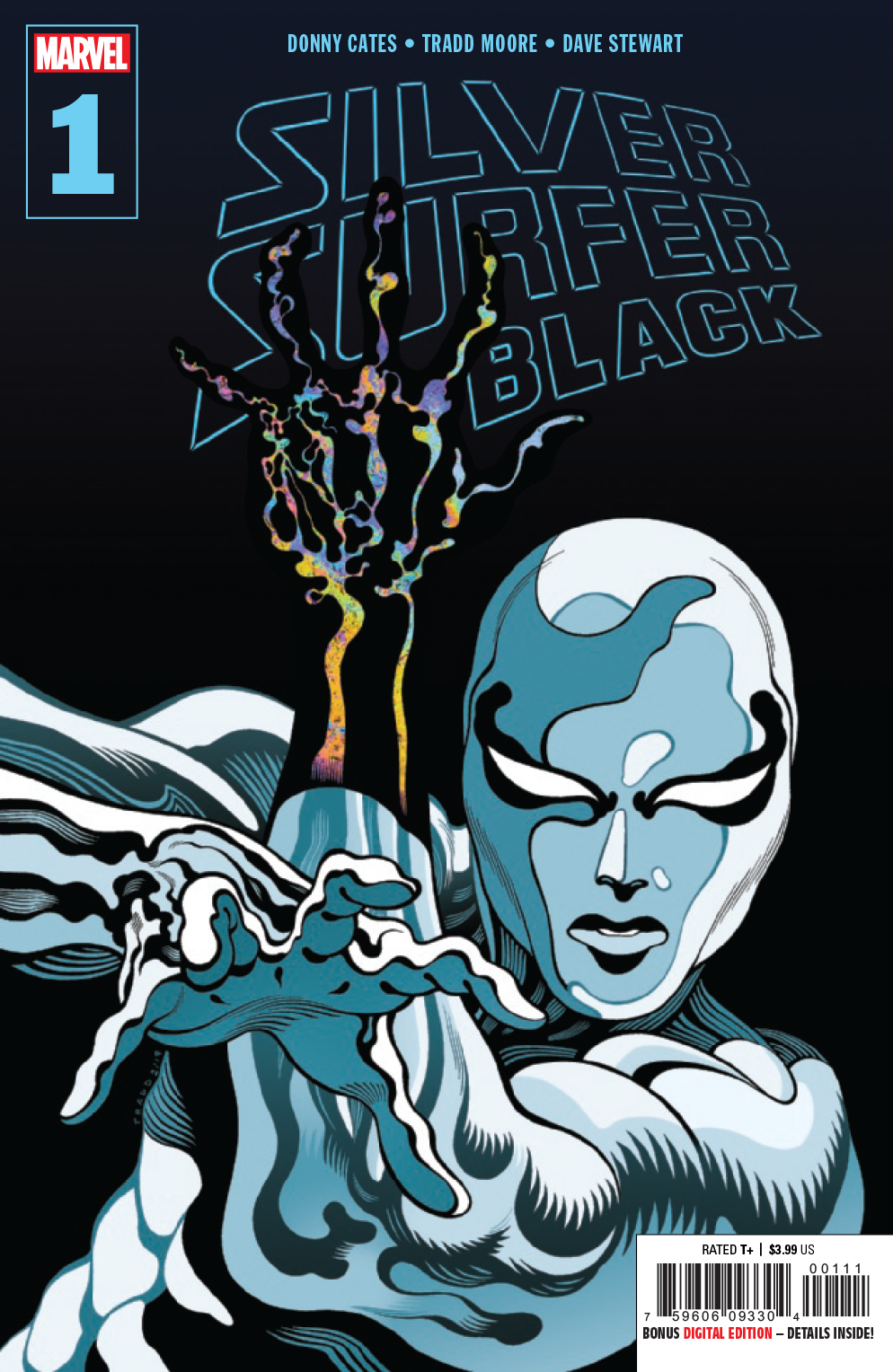 Silver Surfer: Black #1
"Black"
Writer:  Donny Cates
Artist:  Tradd Moore
Cover Art:  Tradd Moore
The Silver Surfer returns in a five-issue series written by Donny Cates and drawn by his longtime friend Tradd Moore.
I have always been a Silver Surfer fan, but I have never really loved any of the Silver Surfer solo books.  The last one with Dan Slott writing never tripped my trigger, so I approached Silver Surfer: Black with a question in my heart.
However, I found this book to be very good.
While I would not go as far as to say that it was great, Silver Surfer: Black #1 was a solid start to the series and I am looking forward to continuing it.  My one problem was that there was nothing that really happened that was new.  Basically, the status quo was maintained in the book.  It may set up the character the story to move ahead, kind of like a decent TV pilot.
Not sure what happened with Surfer's hand.  I will reserve judgment on this once I understand exactly what is going on.
As for the art.  I typically do not like this type of artistic style, but I have to say that the galactic style it brought to the Silver Surfer felt so very right.  The art help to pop the story in an almost psychedelic style.  I have to say that I dug it.  It really worked for Silver Surfer and his space travels.
Then the final panel is strong, leading toward the arc of the story.  So as everything is set up in this issue, I think Silver Surfer" Black's best days are yet to come.
Addendum:  There is a wonderful letter written in the letter's column from the writer, Donny Cates about Stan Lee that is worth the read too.  It is touching.