Re-List…re…re…re…re-list…buzz buzz buzz buzz
Yes, it is another Re-List episode of the Top 10 Show.  And this episode's topic is one that really excited me because the topic has so many movies and such a variety of genres to choose from.
A24 is a distribution company that has been putting out just some tremendous films over the last 5-10 years.  Again, the variety of movies sets the company apart.  Not only the variety, but it seems as if, any time I see the A24 graphic come up on the screen, I know I am in for a quality flick.
So the Top 10 A24 Movies sounded like a winning topic to me.  The patron Lewis Barrigan chose the topic and Cory O'Connor & George Menchaca sent in their lists for John and Matt to count down and combine.
There were some interesting omissions from their lists.
#10.  A Ghost Story.  This was a beautiful film.  The story of a recently deceased man who returned to his home as a ghost (under a bed sheet, of all things) and winds up having to watch his wife as their life unfolds in front of his eyes.  This film crosses a bunch of genres, from ghost story to romance to science fiction.  It is a strong film.

#9.  Moonlight.  I almost did not put this one on the list because I wanted to include The Lobster, but in the end, Moonlight won out.  This is an amazingly touching and poignant coming of age movie about a young gay boy discovering his sexuality and finding out how it will fit into his life.  Mahershala Ali gives a stunningly memorable performance in a film where he only appears in the first act.  Famously defeated La La Land at the Academy Awards after initially being announced incorrectly.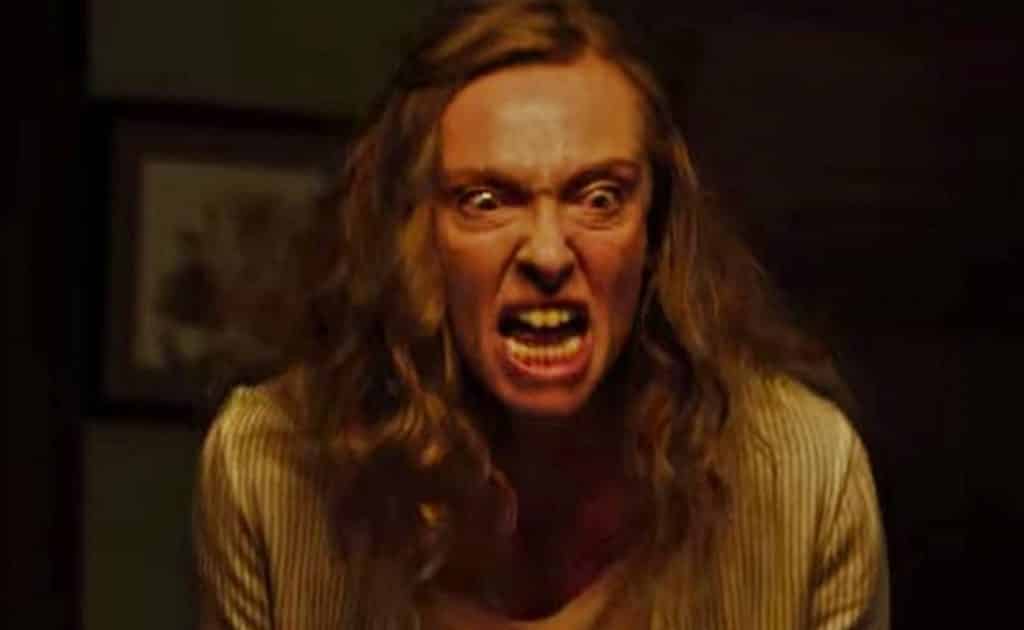 #8.  Hereditary.  One of the scarier films you are going to see.  The first two-thirds of that movie truly was fantastic.  I found the ending to Heredity to lose me a bit, but that does not take away totally from the positives from earlier.   Toni Collette gives one of the best performances of her storied career, but she was matched in every moment by Alex Wolff, who does not receive enough credit for his exceptional work in this movie.  A truly scary ride and a movie that will stick with you for quite a while.
#7.  Tusk.  I was happy to hear this one pop up on the list because it receives a lot of negative remarks despite being better than people give it credit for.  Even Kevin Smith himself makes jokes about Tusk as "the walrus movie" and puts it down.  Smith made the movie because he loved the idea and the story.  Yes, the story is weird and strange, but that is not a bad thing.  The film is filled with creativity and wildness.  It has scenes that you have never seen before or likely will never see again.
#6.  Locke.  This is the one-person perspective film genre, much like Phone Booth or Buried.  This time though it is Tom Hardy in a car driving.  Sure it does not sound like much, but the conversations that happen on the phone are as compelling as any full on ensemble film.  This is an indication of how strong of an actor Tom Hardy actually is.  He carries this entire film on his words and facial expressions.
#5. Ex Machina.  One of the top science fiction movies of the last decade, Ex Machina features two amazing performances.  First, Oscar Isaacs is great as the CEO of a huge internet company that has invited Domhnall Gleeson (who is wonderful in his own right) to his private estate.  Once there, he meets Ava, played exquisitely by Alicia Vikander.  Ava is a humanoid robot with an AI intelligence and she turns out to be more than either of them think.  As with all good sci-fi, there are plenty of themes running through the film that deal with more than just what you see on the screen.  It forces you to think about the world around you.
#4. Eighth Grade.  As a middle school teacher, I have rarely seen a coming of age movie more realistic than Eighth Grade.  There are moments and characters found in this film by director Bo Burnham that I have seen in the halls of my own school.  It is such a universal film that anyone who watches it will find something that reminds them of a situation or moment in their own lives.  I have said this before, but there is a scene in this movie, found in the back seat of a car, that is as tense and frightening as any scene you will ever see.  This is a great movie.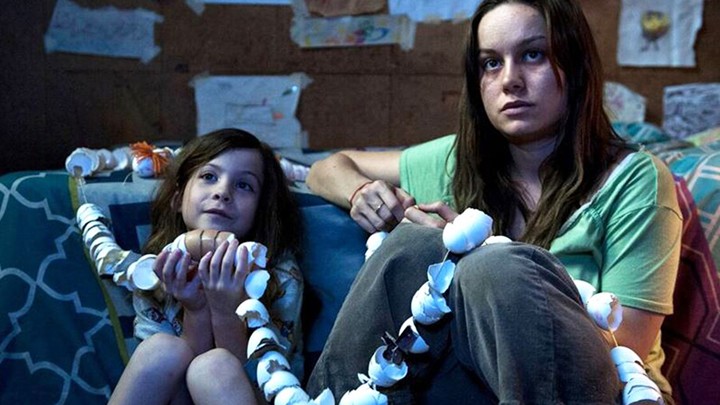 #3.  Room.  This movie… I bawled through the whole thing.  Brie Larson won an Academy Award for her role as a mother who has been kidnapped and kept in a small room for the entirety of her son's life.  How she makes life normal for her son in this unbelievably extreme position shows how much she loves him.  Her son is played by Jacob Tremblay, who is every bit as powerful of a scene partner as Brie was.  A hugely emotional voyage.
#2. The Disaster Artist.  A wonderfully funny and poignant telling of the making of The Room, one of the worst movies ever made.  The film is mainly about the relationship between Tommy Wiseau and Greg Sestero, played respectfully by James Franco and Dave Franco.  James Franco is astounding bringing the enigma that is Tommy Wiseau to life that it sometimes feels as if Franco has actually become him.  You do not have to have seen The Room to understand or enjoy The Disaster Artist, but it does give you a deeper understanding of the film.
#1.  Swiss Army Man.  I love this movie.  I did not expect to go into the "farting corpse" movie and love it as much as I did.  I typically am not a fart joke fellow, but this movie took the fart joke and made it more than just a joke, they made it into a part of the character.  Paul Dano and Daniel Radcliffe are unreal in this trippy dramady.  Radcliffe in particular had a huge acting chore ahead of him and he just dominated the performance.  The film is very weird, and I loved every second of it.
Honorable Mentions: There were a bunch of these.  As I said, this was a tough list to make because it seems when you see A24, the movie quality is always great.  I already mentioned The Lobster and how I almost put it at #9.  It is a weird and creative movie.  There was the recent mid90s, a film about skateboarders directed by Jonah Hill.  Patrick Stewart starred in a horror/torture porn movie called Green Room that was very well done and received.  Free Fire came up on the Top 10 Relist show and it is very deserving as it is a fun and dramatic shoot out film.  Another film mentioned on the Top 10 was It Came at Night, which was promoted as a horror movie, but it was not.  It was a very great character based home invasion film.  I was not as much of a fan of The Witch as some were, but I recognized how good of a technical movie it was.