I saw a movie yesterday that would have fallen on this list (Cats), but it will not appear here since I saw it after the list was completed.  It would probably wind up in the Top 10 eventually.
#70-51
#70.  Jupiter Ascending.  A sci-fi fantasy that swings for the fence, but whiffs too much.  Eddie Redmayne was a disaster here in a performance that some thought might cost him the Oscar for Theory of Everything.  Lots of dumbness and too much world building crammed in it.
#69.  Hansel & Gretel: Witch Hunters.  Jeremy Renner and Gemma Arterton in a inane fantasy based loosely on the fairy tale.  The movie was dark and really uninteresting.
#68.  After Earth.  Will Smith and his son Jaden starred in this M. Night Shyamalan flop from 2013.  Will and his son crash land on an alien planet in this sci-fi romp.
#67.  Captive State.  The people of Chicago need to decide whether or not to raise up and revolt against the occupying aliens.  There is not much about said aliens actually.
#66.  Paul Blart: Mall Cop 2.  The first Paul Blart was a guilty pleasure of mine.  The second one, not so much.  Paul leaves the mall for a security conference in Las Vegas.
#65. Alpha.  The story of the first boy and his dog.  I found this to be just so boring and such a manipulative tale.  It may have looked nice, but the story was lacking.
#64.  Max Steel.  A superhero story no one ever wanted to see.  A teen finds the Max Steel armor and fights off those trying to reclaim it.
#63.  Suspiria.  A horror movie from 2018 that I just did not enjoy.  Lots of people disagree with that. but I just disliked this.
#62.  Dracula Untold.  There have been plenty of attempts to revitalized Dracula, but this is one more failure at that.  It was an attempt to give us the origin of Drac as we meet Vlad III.  Not good.
#61.  The Darkest Hour. A dull and uninspiring sci-fi/action movie with a group of young people in Russia.  An invisible force arrived on the earth to send the planet into darkness.  The film was in darkness too.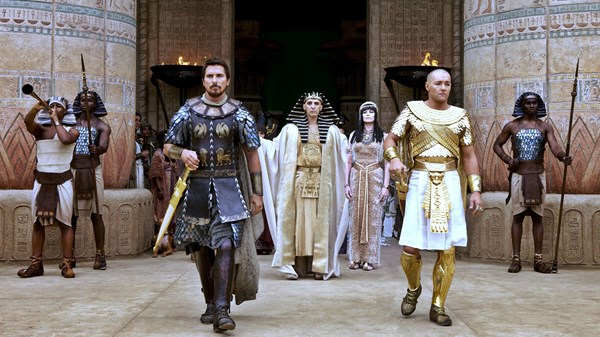 #60.  Exodus: Gods and Kings.  Ugh.  Just a terrible film dealing with the old sword and sandals now.  The CGI is atrocious and hilarious.  Moses and Ramses  try to save Egypt from the rule of the evil Sethi, their father.
#59.  Replicas.  Keanu Reeves loses his family in a tragic accident and decides to clone them in an attempt to recreate them.  There are some serious god issues here.
#58.  The 15:17 to Paris.  Clint Eastwood tried to tell this story with the actual people involved in the real life event.  Poor choice.  There was also just not enough of the situation for a full length movie.
#57.  Independence Day: Resurgence.  The sequel to the classic 80s film was just a total flop.  The film was dumb, the characters were boring and cardboard and the ones from the original film were wasted.
#56.  Transcendence.  A failure of the movie was unexpected.  However, the Johnny Depp vehicle was dull and lifeless.  It was hard to understand and had a typical B-movie plot/theme.
#55.  The Bye Bye Man.  One of the terrible monster/horror movies of the decade where the Bye Bye Man would come and kill you if you thought about him or said his name. Thought about him?  Seems fairly hard to avoid, unlike th emovie.
#54.  Bad Teacher.  Cameron Diaz appeared as a teacher who drank, slept around and looked to score with the hot substitute, Justin Timberlake.  I hate those movies that have no basis in reality when it comes to education and Bad Teacher was one of those.
#53.  Green Lantern.  Ryan Reynolds hates this movie.  At least he sure seems to as he keeps making jokes about it in Deadpool movies.  I knew this film did not have a chance as soon as I saw Parallax.  It was such a terrible looking CGI creature that I was laughing at it immediately.  Not a good start.
#52.  Early Man.  I hated this animated movie.  It took early man and had them play soccer.  Yep, soccer.  I regretted going to this movie within the first ten minutes.  It felt like a long time before it finally ended.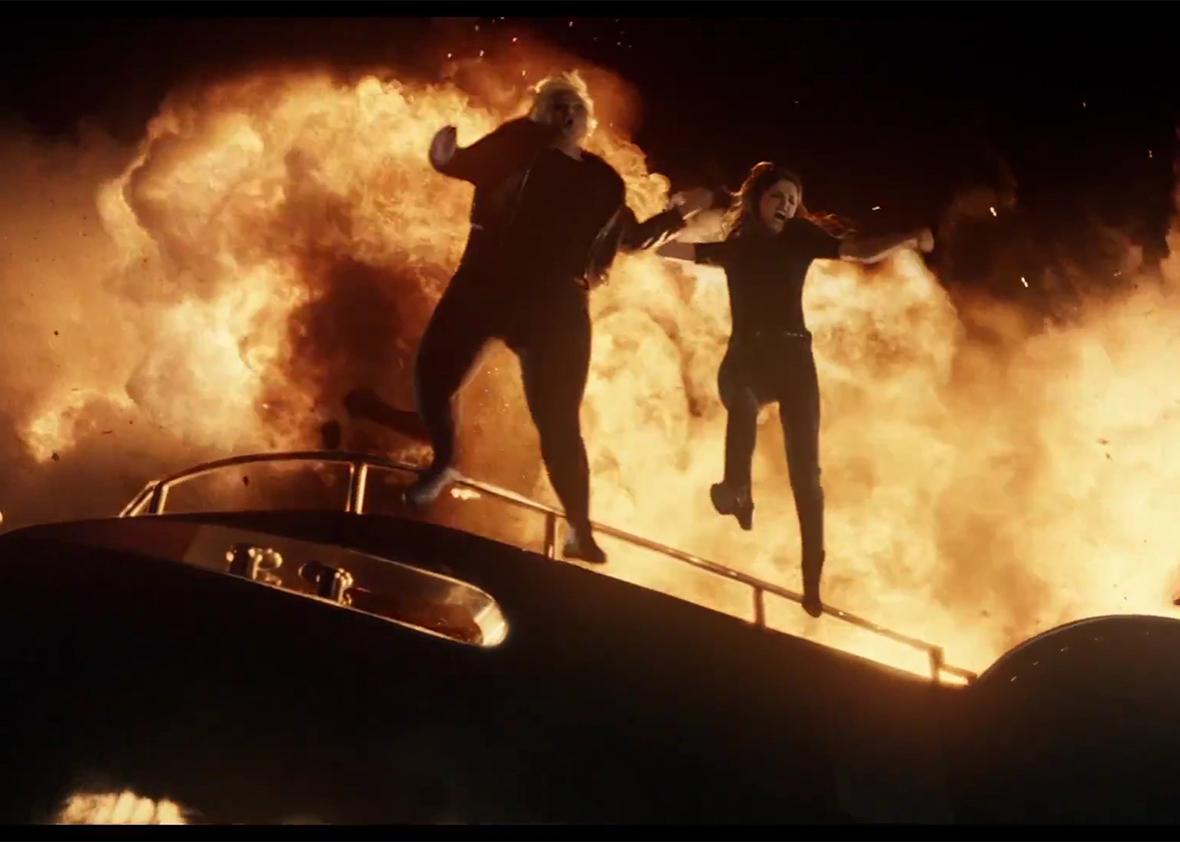 #51,  Pitch Perfect 3.  The first two were fine.  The first one was downright original and surprisingly good.  By the time we reached Pitch Perfect 3, the gimmick had run its course and they were trying to stick the Bellas into a weird action story. It was bad.