Sad new this week.  The Top 10 Show is going to stop doing Re-Lists.  I have been waiting for the chance to get to do one of these, but now it looks as if that opportunity is now gone.  Apparently there will be one more after this.  This week's Re-List is from Nancy Mallory, James Leggett, and Bobby Carney. Nancy Mallory submitted the topic of the Top 10 Fictional Bars/Restaurants.
This is a fun topic and an original idea.  I was surprised as I was doing my research that there were as many as there were.
#10.  The Frosty Palace, Grease.  This was the tenth spot and it was in a fight with some others on my list.  However, this is my type of food.  Hamburgers and chocolate shakes.  Yum.  Plus, 1950's music?  Great.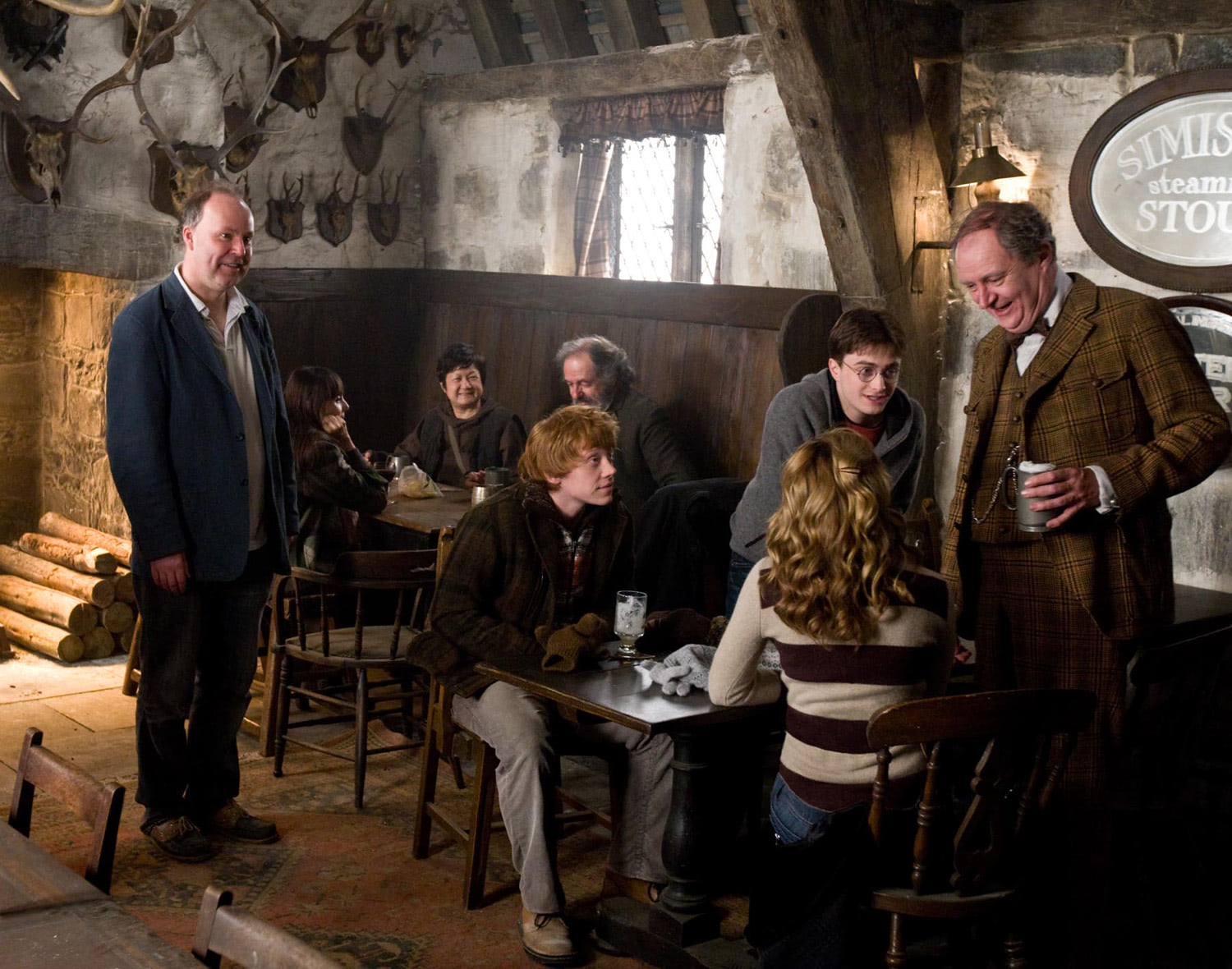 #9.  The Three Broomsticks, Harry Potter franchise.  This one you could actually visit.  Maybe not in England like the fictionalized one, but perhaps Universal.  I juts finished the Harry Potter franchise re-watch and the Three Broomsticks looks to be a great place to be together.
#8.  The Gold Room, The Shining.  What would be better than spending time over dinner and drinks by having a conversation with old spirits from the 20's?  The Shining restaurant is a lovely part of the Overlook Hotel and should not be missed.  Very shriek..er …I mean..chic.
#7.  The Prancing Pony, Lord of the Rings: The Fellowship of the Ring.  Another place where friends can gather for a pint and good discussion.  Sure there are hobbits all over the place, but there is nothing wrong with that.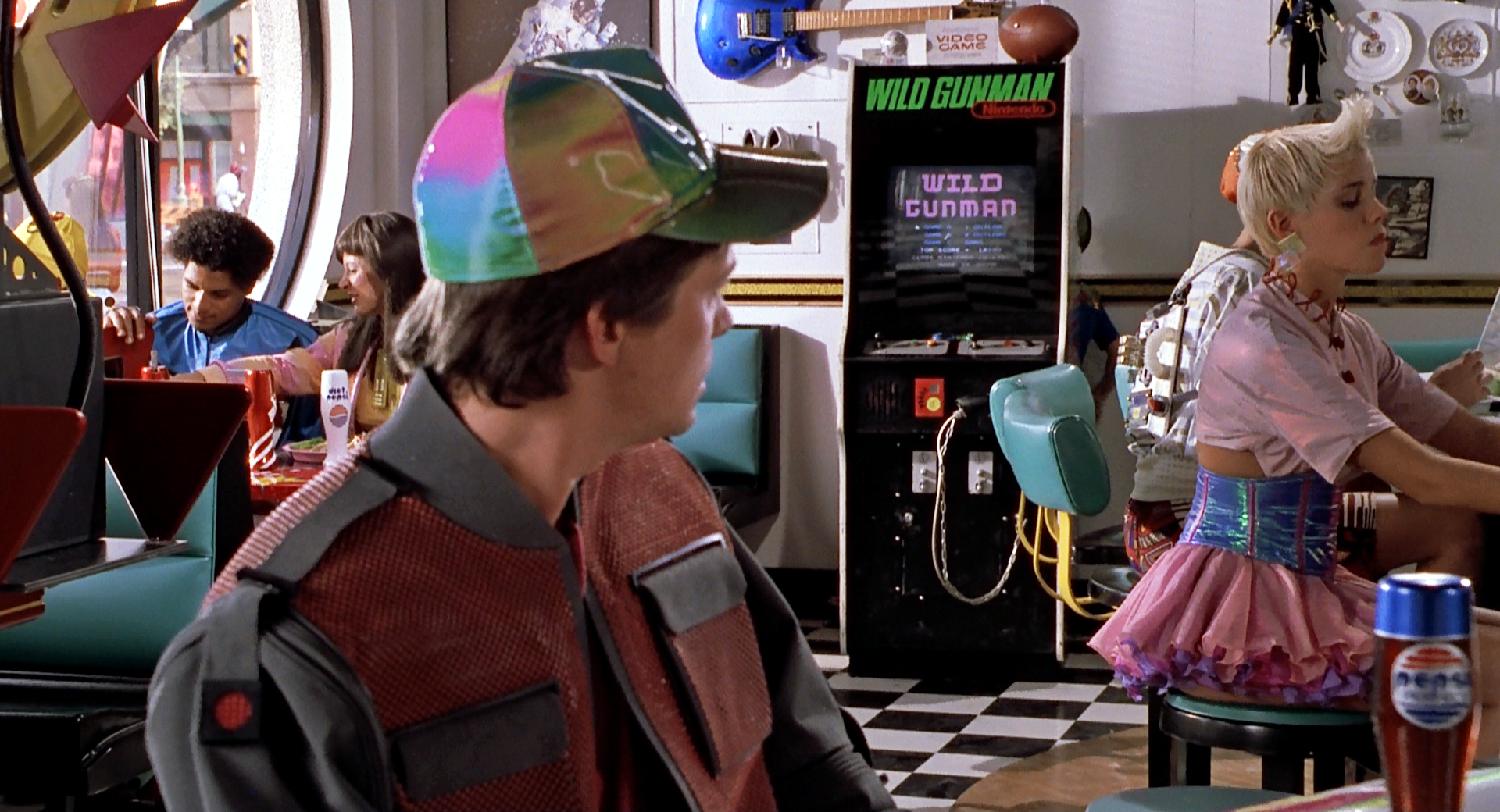 #6.  The Cafe 80's, Back to the Future II.  Back to the Future's future restaurant with the 1980's theme.  Where you can play some shooting games and get yourself a Pepsi.  Watch out for those trouble making kids with the hover boards though.
#5.  Rick's Cafe Americain, Casablanca.  Dinner club with some awesome piano music.  Just remember that "a kiss is just a kiss.  A sigh is just a sigh" as time goes by.  It is a gin joint like no other.  Play it again, Sam.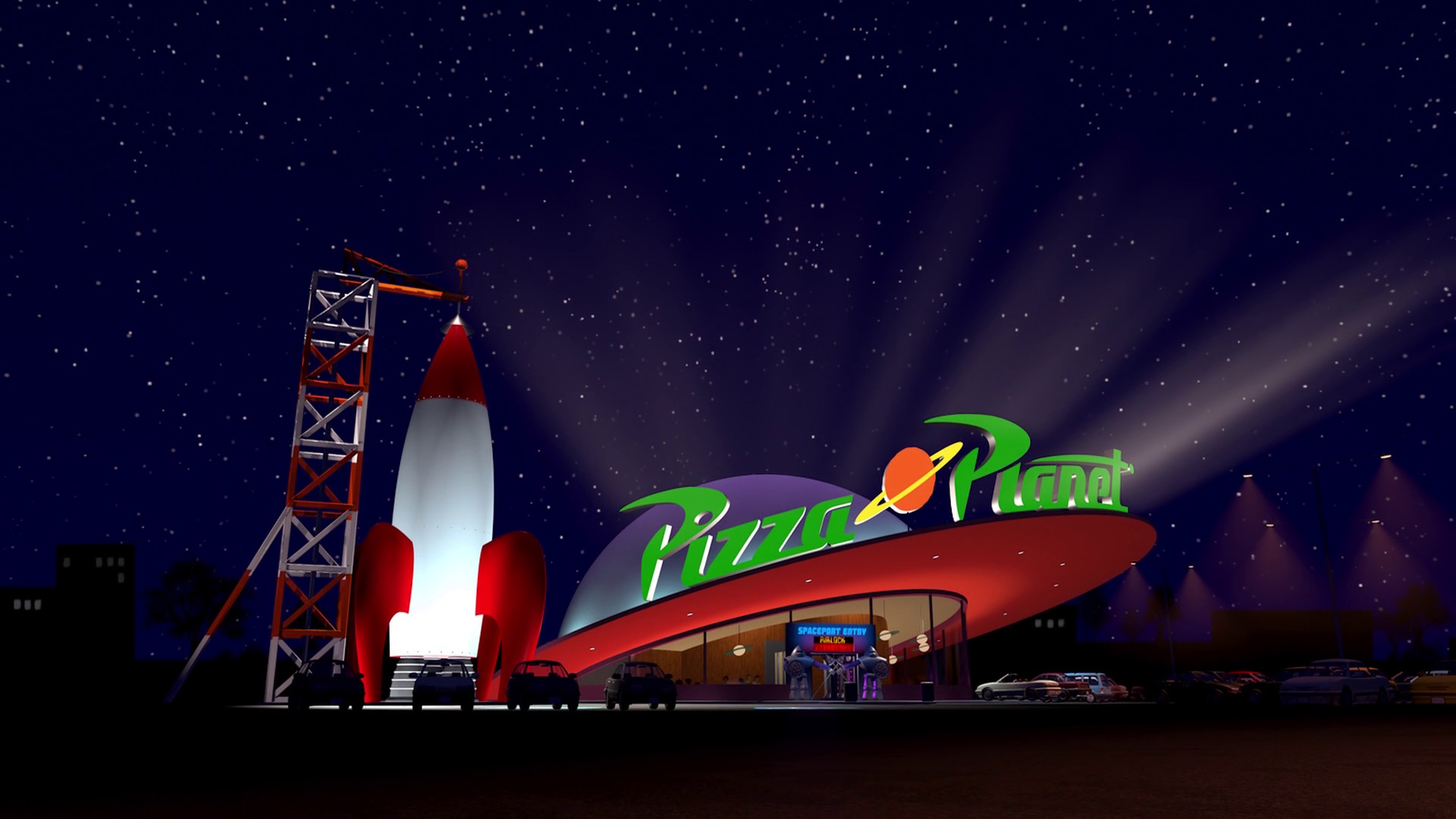 #4.  Pizza Planet, Toy Story.  Where better to get yourself some pizza than at Pizza Planet?  It is a whole planet of pizza, for goodness sake.  You can also use the CLAW! CLAW! CLAW! and find an alien of your very own for your toys at home.
#3.  Mos Eisely Cantina, Star Wars Episode IV: A New Hope.  This might be a little higher on my list of it were not such a hive of scum and villainy.  You must always be cautious when dealing with a group of patrons who might shoot first and eat later.  The perfect location to find yourself a scruffy nerfherder for whatever questionable job you may have in mind.  Plus, there is live music!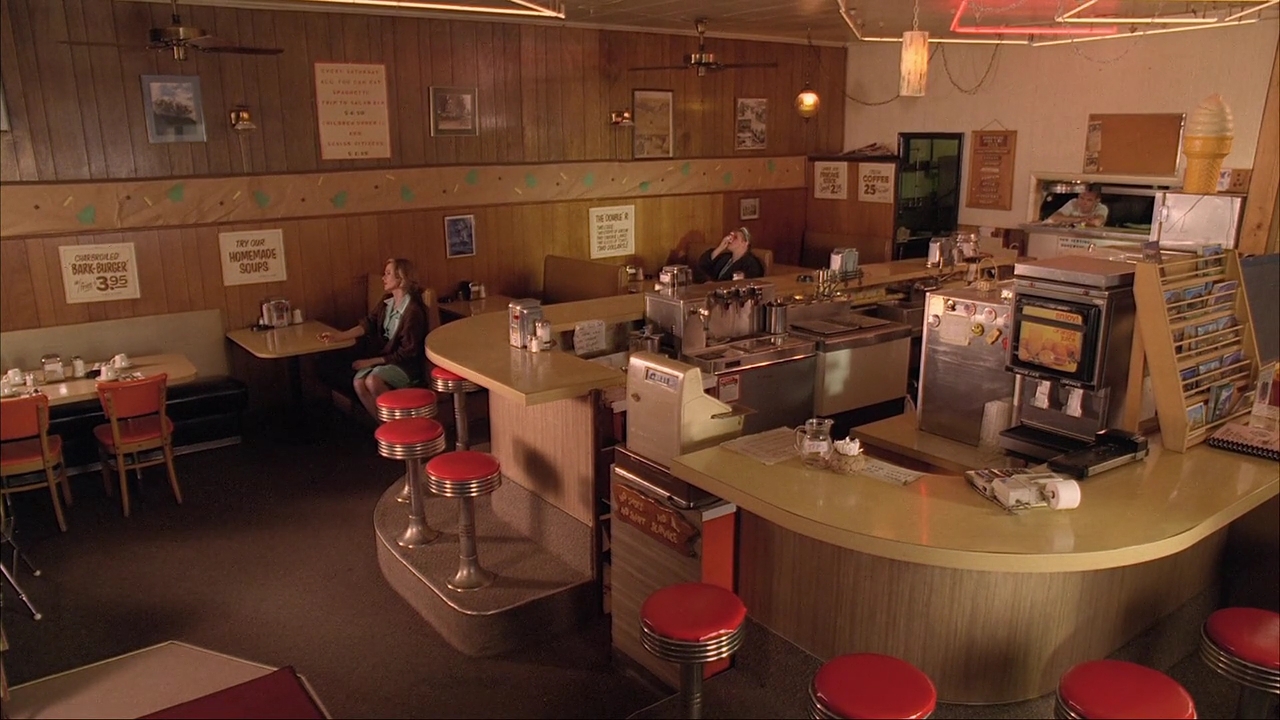 #2.  Double R Diner, Twin Peaks: Fire Walk with Me.  Though this started on the TV show, it did make an appearance in Fire Walk with Me.  If you are having a hankering for a damn fine cup of coffee and a piece cherry pie in the place where pie must go to die.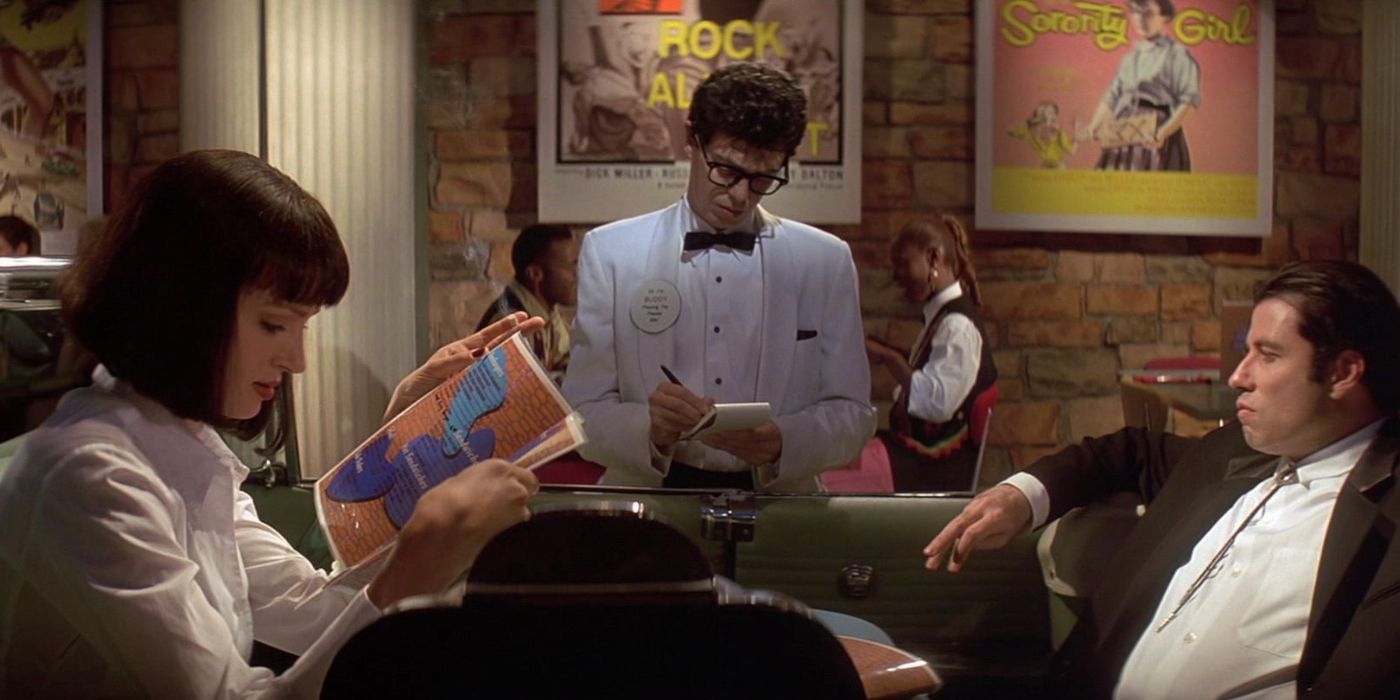 #1.  Jack Rabbit Slim's, Pulp Fiction.  This did not make either list on the Re-List this week and it is a major overlook (and I do not mean the Hotel).  How could you ignore Jack Rabbit Slim's?  Great food and maybe a dance contest too.  Come and try the infamous $5 milk shake (although that price may have been raised because of inflation).  you ignore this restaurant with all of its ambiance and a dance contest too?   More 1950's nostalgia …plus gangster wives.
Honorary Mentions:  There is a restaurant with a rat in the kitchen, but this one you want there.  It is Gusteau's from Ratatouille.  I bumped The Maidenhead from Joss Whedon's Serenity.  I just re-watched that film yesterday, but I wanted a shake more from the Frosty Palance.  The Raven from Raiders of the Lost Ark is not necessarily my kind of place, and I am not much for Chinese food so I would avoid Club Obi-Wan.