Good morning.  It is time once again for the Top 10 Show.  This week's show is Top 10 Fictional Movie Presidents.  I liked this topic because it goes into a different level that they can count down.  Characters instead of just movies.  This helps spice up the topics and there are some movies here that have not been mentioned much, if ever.
I was able to get to around 13 choices too, with the top 3 or so being clear choices for me.
Of course, the title is "fictional movie presidents" which eliminates such possible choices as Jed Bartlett (West Wing), David Palmer (24) or Tom Kirkman (Designated Survivor).  These would all have made a Top 10 fictional presidents list if TV was included.  It is not so they are not.
#10.  President Hathaway (Stephen Colbert), Monsters vs. Aliens.  One of two animated presidents on my list, Stephen Colbert is just fantastic as the president in this movie.  He was so awkward and odd and Colbert's voice work is exceptional.  The character uses the look of Colbert as well and provides us with some of the best laughs in the movie.
#9.  President Arnold Schwarzenegger (Harry Shearer), The Simpsons Movie.  Yes, Arnold is a real person, but I would say, since this is not even Arnold doing the voice, this counts.  Harry Shearer voices the actor turned president from the Simpsons Movie and he does a wonderful job.  Shearer is amazingly talented, doing several of the voices in the Simpsons anyway and being Derek Smalls from Spinal Tap.  I have to say though this may not be quite as funny as it was with whom we have as president right now.
#8.  President Trumbell (Morgan Freeman), Angel has Fallen.  The third film in this franchise provides what I think was the best president (no offense to Benjamin Asher).  Morgan Freeman is just so presidential.  I believe that he is the president and that he has complete confidence in Mike Banning.  Morgan Freeman is epic in everything he does.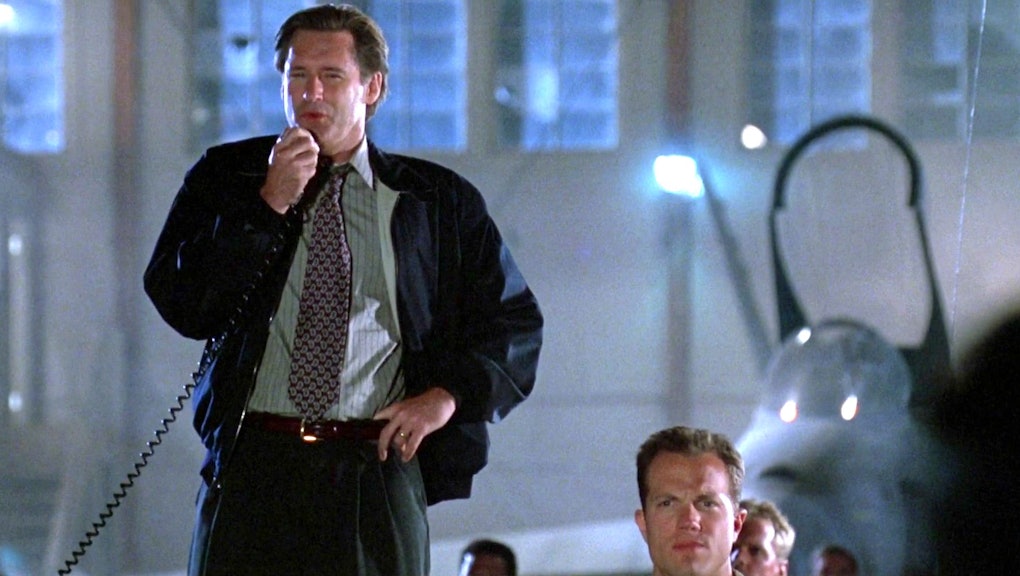 #7.  Thomas J. Whitmore (Bill Pullman), Independence Day.  One of the more iconic speeches given by a fictional presidents was given before Bill Pullman hopped into his plane to fight off aliens.  I have this guy down the list a bit because I am not a huge fan of the character and the speech itself is overrated.  I actually agree with Matt Knost on this as he had Whitmore down his list as well.  I believe he belongs on this list, but #7 seems to be a good fit.
#6.  President Jack Stanton (John Travolta), Primary Colors.  Reportedly based on President Bill Clinton, this film does an amazing job of showing some of the shady maneuvers that he may have used, while also showing what a good man he was.  He wanted to help people.  He was full of empathy for his constituents.  John Travolta was great in the role even though it did not seem to be the right choice at first.  One could wonder how much of this film was actually fictional…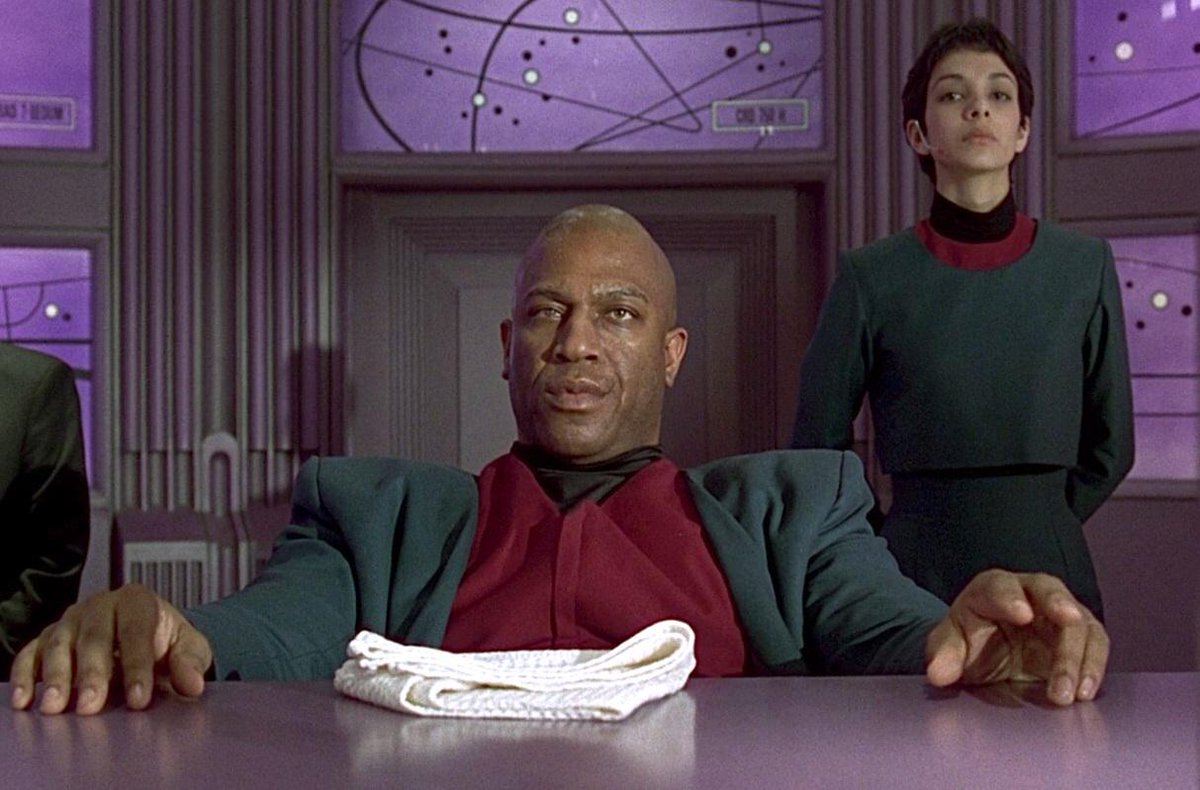 #5.  President Lindberg (Tommy "Tiny" Lister), The Fifth Element.  As a wrestling fan, I recognized him as Zeus.  So I loved it when he appeared in The Fifth Element.  He showed some skill (much more than he did as Zeus) and some comedic timing.  I am not sure if he was officially the "President of the United States" because the film is not specific and it is a futuristic story, but he made the Top 10 Show's list, so he is certainly making mine.
#4.  Dave Kovic (Kevin Kline), Dave.  One of the first ones that popped into my head when the topic came up, Kevin Kline is outstanding as the presidential look-a-like who has to step into the job completely.  Dave is a fun and sweet film, despite the film being very implausible.
#3.  President Andrew Shepherd (Michael Douglas), The American President.  One of my favorite romantic comedies of all time, Michael Douglas has amazing chemistry with Annette Bening.  However, my absolute favorite part is when President Shepherd walked out to the briefing and delivered the most kick-ass monologue in presidential movie history.  It is what any or all presidents should aspire to and I just loved the honesty from this character.  I could see it being replayed constantly on FOX News being taken out of context.  Amazing work here.
#2.  President James Marshall (Harrison Ford), Air Force One.  I mean… Harrison Ford as President of the United States?  How much better could it be?  Just take him and point him at our enemies and let him kick some ass.  He also delivered one of the most epic quotes in presidential movie history with "GET OFF MY PLANE!"  Most presidents are reduced to being protected by Secret Service.  Nobody needs to protect Harrison Ford.
#1.  President Merkin Muffley (Peter Sellers), Dr. Strangelove.  The EYG Hall of Famer Peter Sellers played three separate characters in Dr. Strangelove, including the President of the United States.  He does so with such a perfect dull tone that you could absolutely picture him in this position.  His phone conversations with the Russian leader Dmitri is comedy gold.  Sellers delivers each line with the proper amount of dry humor and apprehension that drives home the humor.  He also has to deal with the craziness of George C. Scott and the "evil?" genius Dr. Strangelove.  Muffley had his hands full, no doubt.  Maybe that is why the world gets blown up.
Honorable Mentions:  I had to drop one off the list when I decided to include Arnold on the list.  That one was President Allen Richmond (Gene Hackman) from Absolute Power.  I already mentioned President Benjamin Asher (Aaron Eckhart) from Olympus has Fallen and London has Fallen.  Jamie Foxx was decent as President James Sawyer in White House Down.