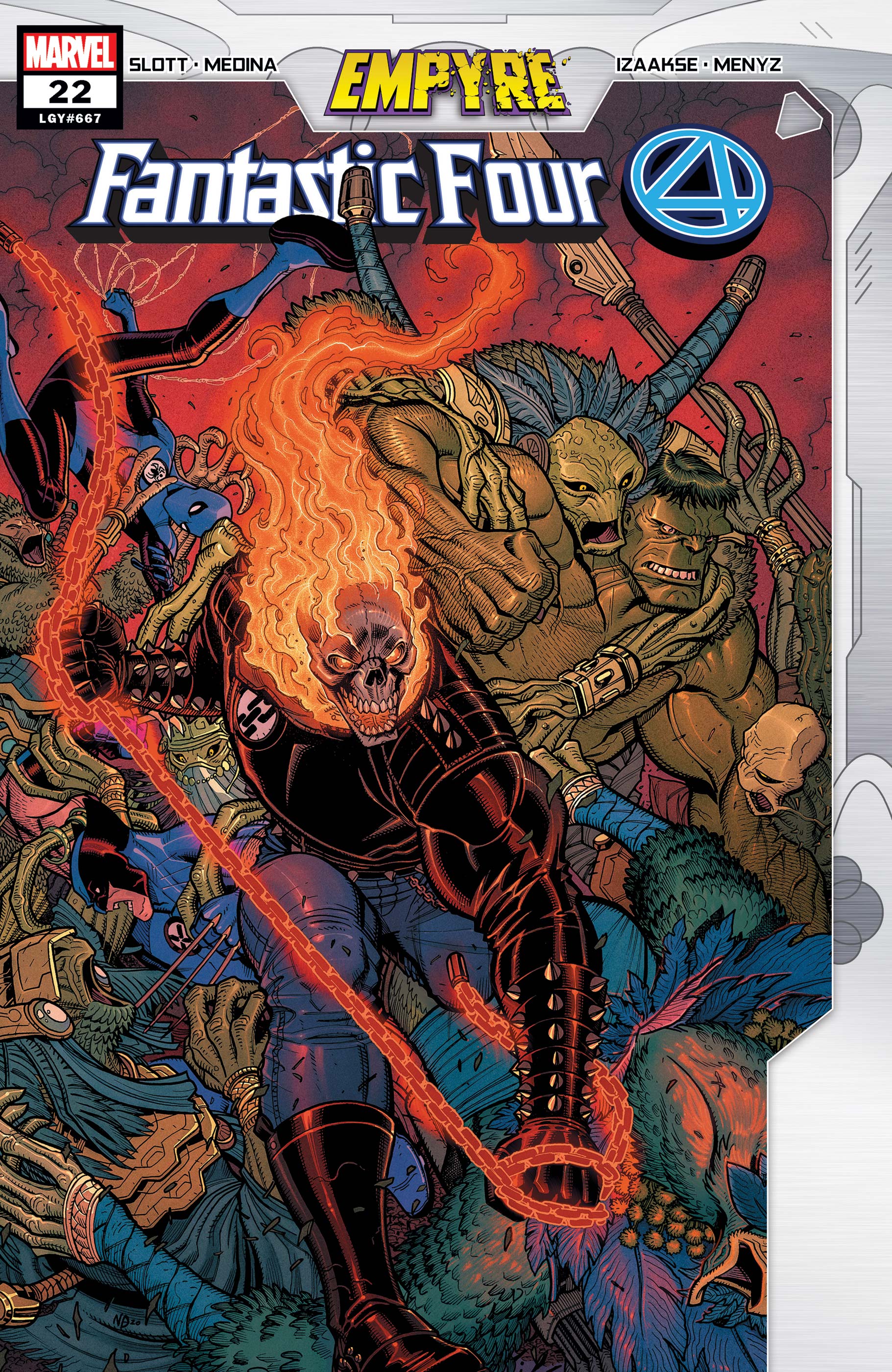 Fantastic Four #22
"You Had One Job"
Writer:  Dan Slott
Artist:  Paco Medina & Sean Izaakse
Cover Art:  Nick Bradshaw & John Rauch
An Empyre tie in sees the story of Franklin and Valeria Richards continuing on Yancy Street with Spider-Man and Wolverine.  Franklin and Valeria are meant to protect the two children, one Skrull, one Kree, that the team had rescued last issue.
Unfortunately, Wolverine got a little stabby last issue, and N'Kalla the Skrull was injured.  Spidey's spider-sense is going off, but he is more interested in meeting Sky, Johnny Storm's soulmate.
It seems great that Dan Slott has a chance to write Spider-Man once again.  You can tell he slips right back into a regular feel with the Wall-Crawler.
I enjoyed this issue very much and I am looking forward to the advancement of this storyline.  Spidey and Wolvie are a fun pair to play off and we get to see how Franklin and Valeria continue to progress.