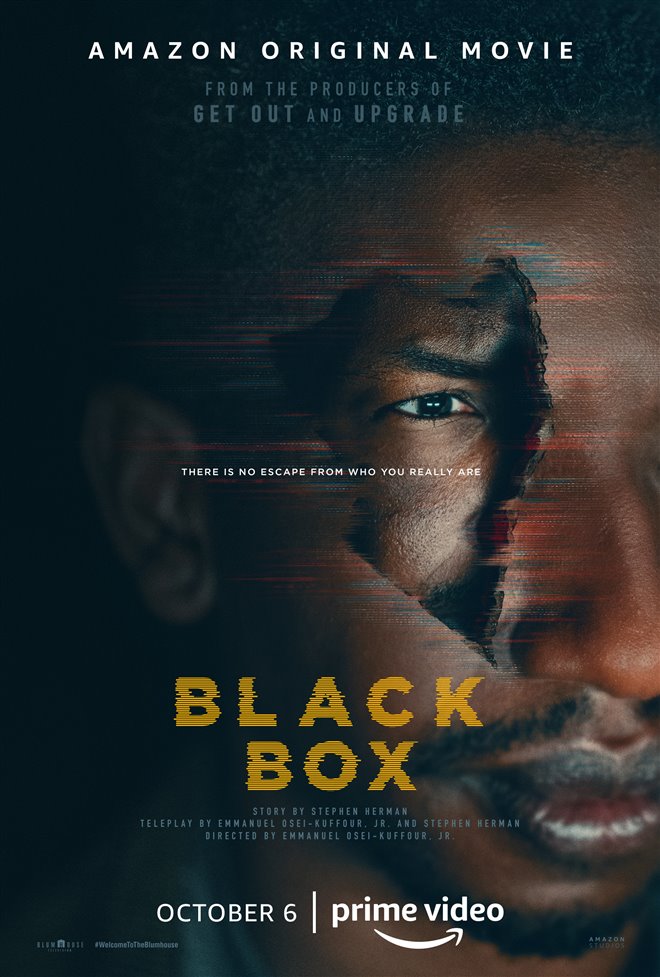 A debut for writer-director Emmanuel Osei-Kuffour, Black Box is one of the new Blumhouse films on Amazon Prime for October and I found this just exceptional.
After surviving a car wreck that cost him his wife and his memory, Nolan (Mamoudou Athie) agrees to enlist in an experimental treatment from Dr. Lillian Brooks (Phylicia Rashad) to help recover those deep seeded memories. However, during the process, Nolan encountered a malevolent presence in his mind that seemed to be attempting to prevent him from remembering.
This was a horror/thriller film that truly put me on edge and made me think about the potential moral dilemma behind the use of science and the manipulation of technology for personal reasons. When the twist came in the film, and I realized what had happened, I could feel it in the pit of my stomach. I usually do not have that kind of an emotional reaction to a film like this, so it is clearly doing its job.
The film boasted some great performances too. Not only was Phylicia Rashad and Mamoudou Athie excellent, but the young actress who played Nolan's daughter Ava (Amanda Christine) brought a strength to this performance. There was some great chemistry between Nolan and Ava and I bought every second of them as father and daughter who had suffered a terrible loss.
Phylicia Rashad was as menacing as I have ever seen her in this role. She does a fantastic job of making you believe in her motives here and you believed that she would do whatever it took.
Once the twist happened, the film was fairly predictable, but that does not make it bad. It simply meant that it provided the proper finale that you had been waiting for. Yes, they may have telegraphed a few plot points, but that is a minor gripe in an overall outstanding psychological thriller.
Amazon Films has been on quite the roll recently.
4.4 stars